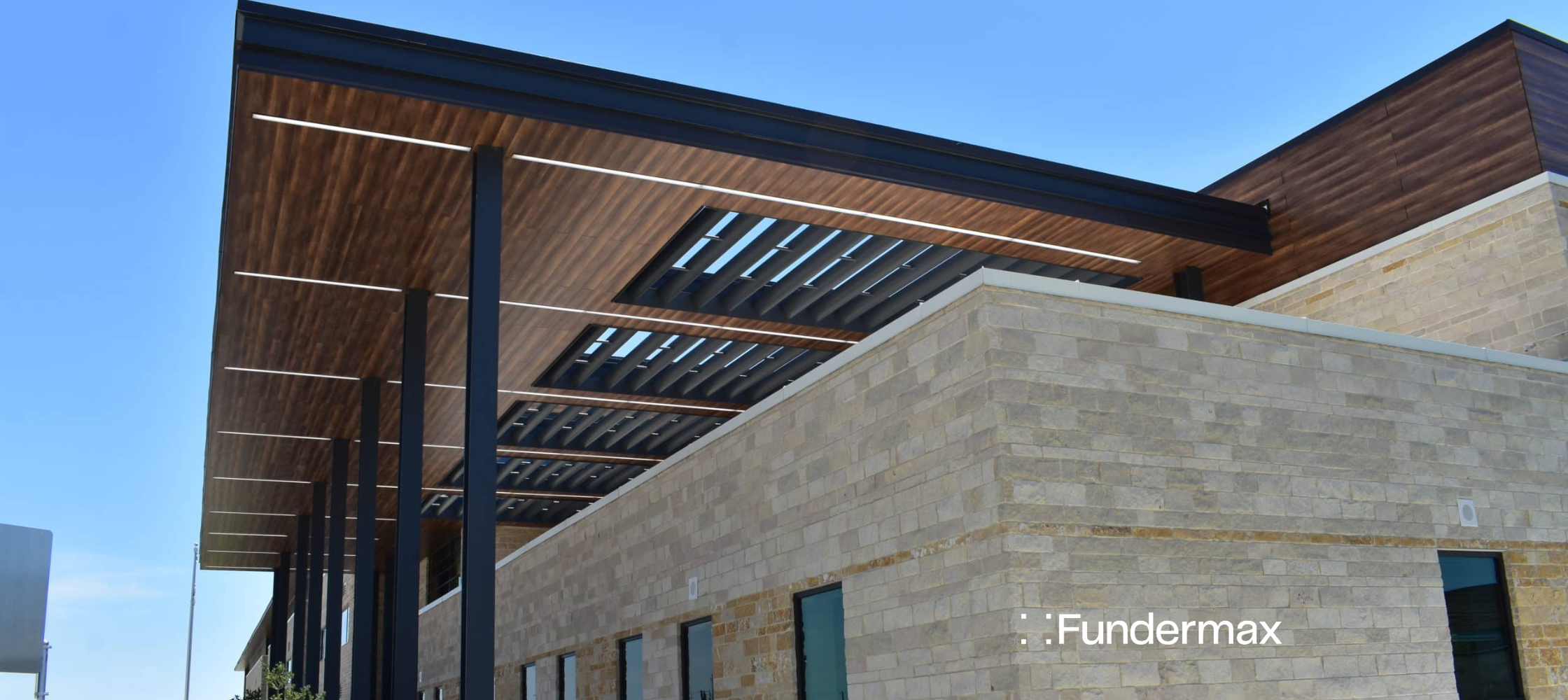 How Fundermax Phenolic Panels Benefit Architects
Due to their versatility, durability, sustainability, and more, the benefits of phenolic panels have launched them into the spotlight for all types of projects. Phenolic panels can be used for a wide variety of exterior and interior applications including wall lining, rainscreens, soffits, balconies, furniture, lockers, and washroom partitions.
The list of reasons why architects should use phenolic panels is as long as the list of possible applications (and that's a long one!). While the benefits of phenolic panels extend to people in virtually every role of the design and building process (not to mention those who will occupy the space), here we will focus on how phenolic panels specifically benefit architects.
What Are Phenolic Panels?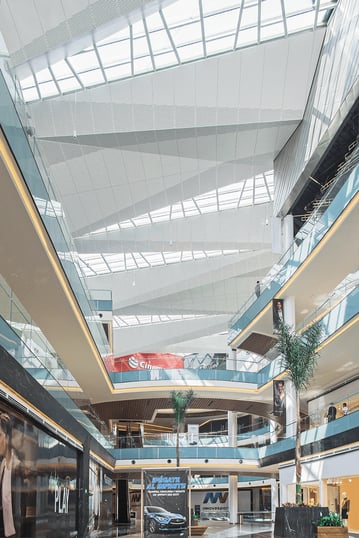 Fundermax phenolic panels (also called high-pressure laminates or HPL panels) provide a technical and creative solution for architects. The creative and technical aspects of high-pressure laminates unlock exciting possibilities for architects whether designing exterior or interior structures and spaces.
Phenolic panels begin with natural, cellulose fibers that consist primarily of wood. Fundermax sources raw materials from vendors certified by the Forest Stewardship Council (FSC) and/or the Programme for the Endorsement of Forest Certification (PEFC) and then processes the material into kraft paper. Next, we add phenolic resin (a proprietary synthetic polymer) and a decorative layer to the kraft paper layers. Finally, we cure the stacked layers under high heat and pressure.
This process can be replicated using a wide variety of colors and finishes, and Fundermax even provides the option of full customization using digital printing technology. The result is a virtually indestructible material that provides maximum durability and design freedom with minimal upkeep.
Who is Fundermax?
Fundermax is one of the world's most trusted phenolic panel manufacturers. We provide high-quality interior, exterior, and laboratory phenolic panels to customers around the globe.
The many benefits of Fundermax as a brand are rooted in our well-researched and thought-out wood-based materials and compact laminates.
Headquartered in Austria for more than a century, there are now Fundermax branches across the globe including in France, India, Spain, and most recently, Fundermax North America, headquartered in Charlotte, NC.
Fundermax operates as a design laboratory, a production facility, and a service partner.
Because of our strength in all three areas – design, production, and service – we are known in the industry for our top-notch performance. Fundermax continues to innovate to meet evolving market demands and is committed to providing the very best service and support in the industry.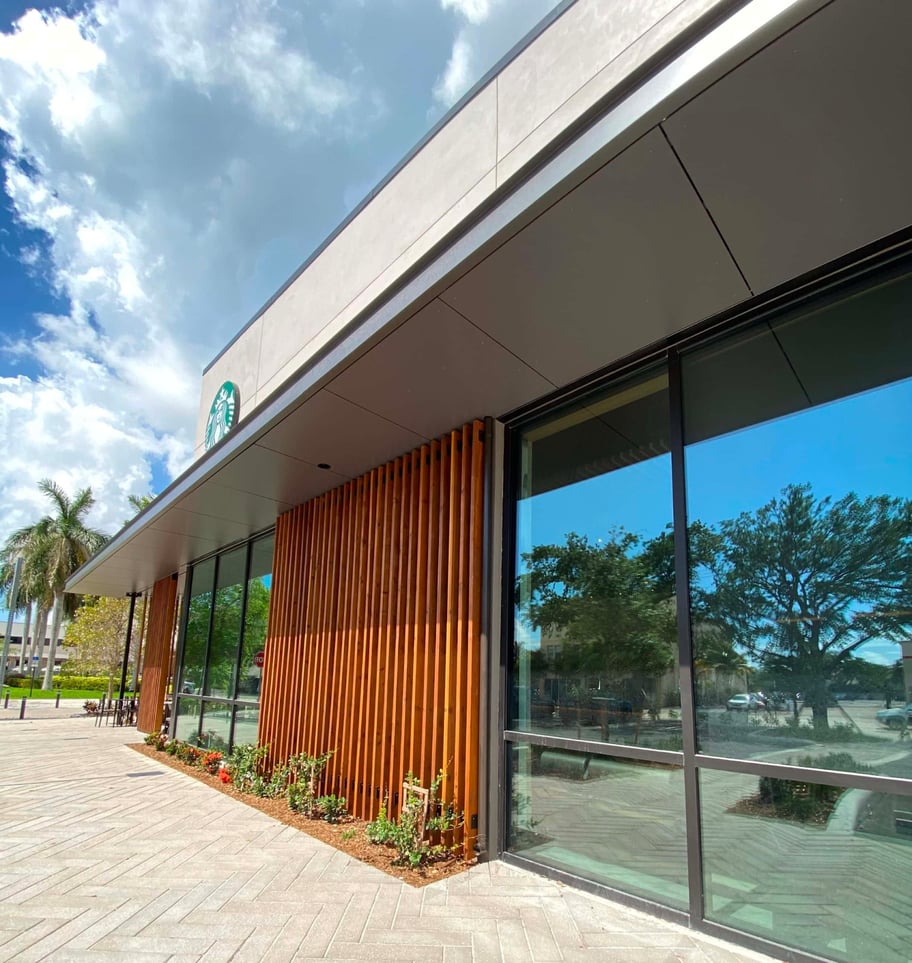 Benefits of Fundermax Panels to Architects
Design Freedom + Versatility
Fundermax's phenolic panels offer architects ultimate design freedom with over 100 decor options plus customizable, digitally printed panels. The options are endless when designing your interior, exterior, or laboratory space.
Durability
Fundermax panels are extremely durable, which architects find particularly beneficial for installations below ten feet. Our panels are scratch-, impact-, graffiti-, weather-, and UV-resistant. Fundermax phenolic panels also do not change colors and score a 4-5 on the greyscale. (Read more about the importance of the greyscale here.) Our panels' supreme durability means little to no maintenance. A reason why many choose Fundermax is that we back our panels with an industry-leading, 10-year warranty that includes labor in the unlikely event that something does happen.
High Panel Yield + Budget Friendly
High yield materials help you maximize your budget and reduce waste. That's why Fundermax keeps panel yield in mind. We offer four different panel sizes to help ensure you get the highest yield possible.
Sustainability
Greenwashing has become all too common among companies in every industry. Fundermax is proud to stand far above greenwashing. Environmental responsibility is at the core of all we do, so we prioritize sustainability even beyond what is required; that is why we:
generate green electricity that can supply 35,000 households.

provide district heating for a total of 19,000 households.

use fuels consisting of 85% biomass.

use FSC-certified recycled paper, saving 20,000 trees annually.

have reduced our CO2 emissions by 30% since 2005.
These examples are part of a long list that includes our testing and certifications.
Testing + Code Compliance
Speaking of testing and certifications…"Good" just isn't good enough for us. Fundermax opts into extra testing because:
We believe in the quality of our phenolic panels.

We believe that architects and building owners deserve peace of mind when they choose Fundermax.
As a pioneer in high-pressure laminates, Fundermax is committed to educating the market on the various technical aspects of code compliance and building occupant safety. We have a full array of testing for our exterior, interior, and lab products.
Our panels
are GREENGUARD, and in some cases GREENGUARD Gold, certified

are included in the Mindful Materials library

offer an EPD

offer an HPD

are manufactured in a facility that meets ISO 9001, 14001, 45001, and 50001

can contribute to LEED certification.
Fundermax is a globally trusted, sustainable phenolic panel manufacturer. Having been around for over 100 years, we have seen a lot – and we understand that there are many different manufacturers out there.
That's why we created a resource to help architects compare Fundermax panels to others on the market. Our hope is to help you identify the best option for your project. See for yourself by downloading our newly updated Phenolic Panel Comparison eBook.