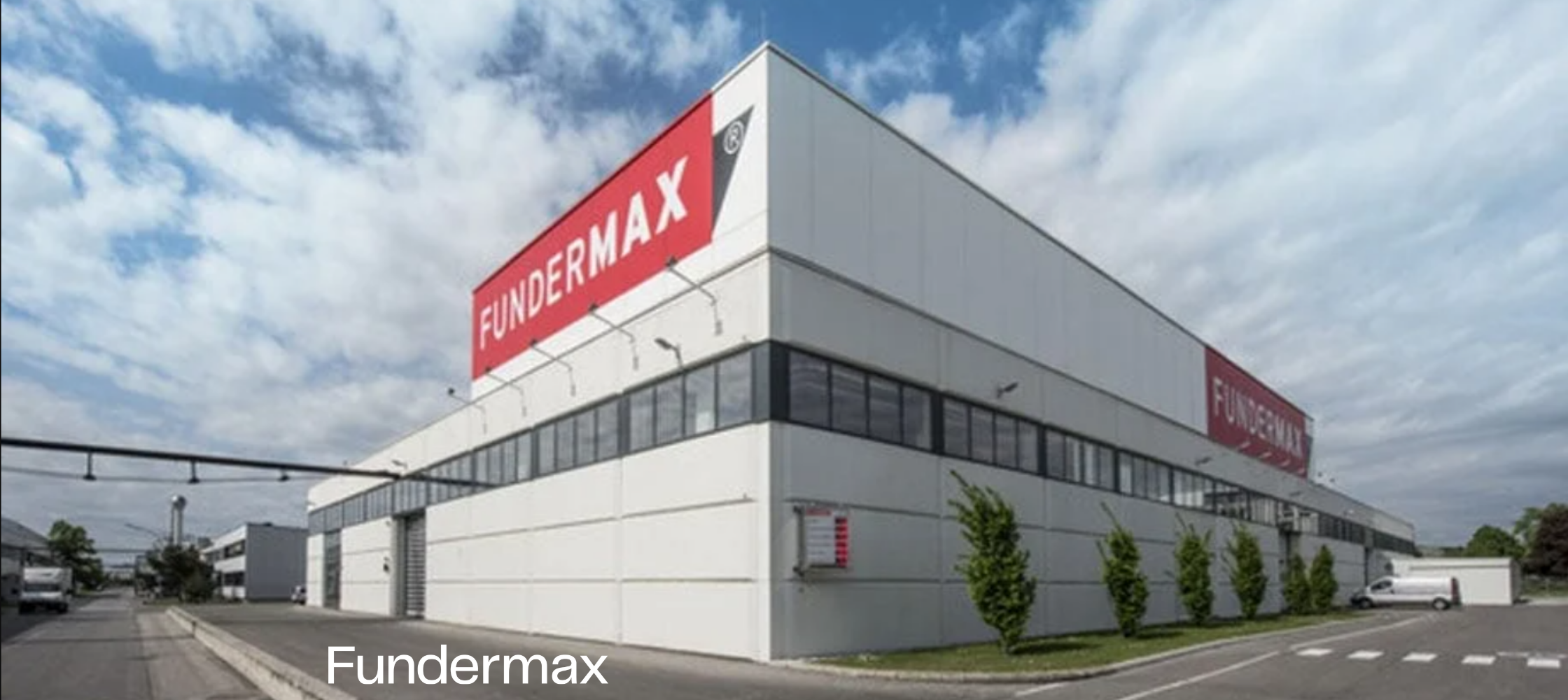 The Importance of Quality & Sustainability for HPL Manufacturers
Fundermax is the world market leader for high pressure laminate (HPL) panels. As an HPL manufacturer, we have a solid reputation for developing and supporting innovation.
Our durable architectural panels for interior and exterior applications and laboratory surfaces are recognized for high-quality and reliability.
The History of Fundermax
Innovation has always been important at Fundermax. In 1890, Austrian entrepreneur Karl Funder invested in his first sawmill. More paper mills and sawmills followed. Funder's core belief was that, "investing is a promise for the future."
In 1943, Funder founded his first wood fiberboard plant in St. Veit, Austria. Two years later, during World War II, the plant experienced a bombing. Despite the difficulties, Funder stayed strong and bet on innovation. His persistence paid off in decades of company success providing HPL, also known as phenolic, panels to customers globally.
Years later, Funder became part of Constantia Industries. In 2004, Constantia incorporated its ISOMAX laminates division with the Funder woods division. Thus, Fundermax was born.
Today, Fundermax manufacturers highly durable HPL panels that offer compelling aesthetics and limitless design possibilities. They are a unique choice for rainscreen facades, soffits, balconies, as well as for interior wall linings or lab industry surfaces.
Throughout it all, Fundermax has worked to improve its product range and take care of the environment while providing a reliable, high quality phenolic panel.
The Importance of Quality in an HPL Manufacturer
Quality is in Fundermax's DNA. We are outstanding as an HPL manufacturer due to our experience and disciplined approach. Any phenolic panels leaving one of our ISO-certified plants for customer use has been rigorously tested.
The excellent quality of our raw materials, combined with the cutting-edge technology used in our production process, ensures a product with unique properties and numerous benefits.
Fundermax panels are made to resist UV rays and withstand extreme weather conditions. As a HPL manufacturer, we also stake our reputation on our panels' graffiti and solvent resistance, scratch and impact resistance and durability in the face of fire.
The wide range of exterior and interior colors and different finishes in which the Fundermax panels are offered also help inspire creativity and prompt our customers to come up with quality, innovative designs. The ease of fabrication and installation offer limitless possibilities to create unique projects as well.
Prioritizing Sustainability
It all starts in the earth and returns to the earth. We believe that when you plant the right seeds, you can get the best harvest. This belief dictates how we approach HPL manufacturing at Fundermax.
In producing our panels, we use kraft paper that comes from FSC certified wood. Working under high pressure with high heat, we impregnate the kraft paper layers with phenolic resins we produce ourselves with natural raw material lignin.
We've innovated panels that last too. As our highly durable panels are weather- and UV-resistant, the project materials last longer. Emphasizing resilience and reliability avoids the need for renovations for several years.
At the same time, in further gratitude for the resources we receive from nature, we are glad to return something good to the environment. Our Max Compact laminates factory actually generates power that we reuse in the manufacturing process. Our other two factories generate power, which serves more than 8,000 households and to public buildings in their communities.
All the effort and love that we put into our production processes, returns to us in the shape of HPL panels that offer an optimum performance with a minimum maintenance. Thanks to the good qualities, our panels meet the highest standards.
Fundermax HPL panels bring compelling aesthetic and limitless design possibilities. They are a unique choice for rainscreen facades, soffits, balconies as well as for interior wall lining and a number of other interior applications, including the lab industry.