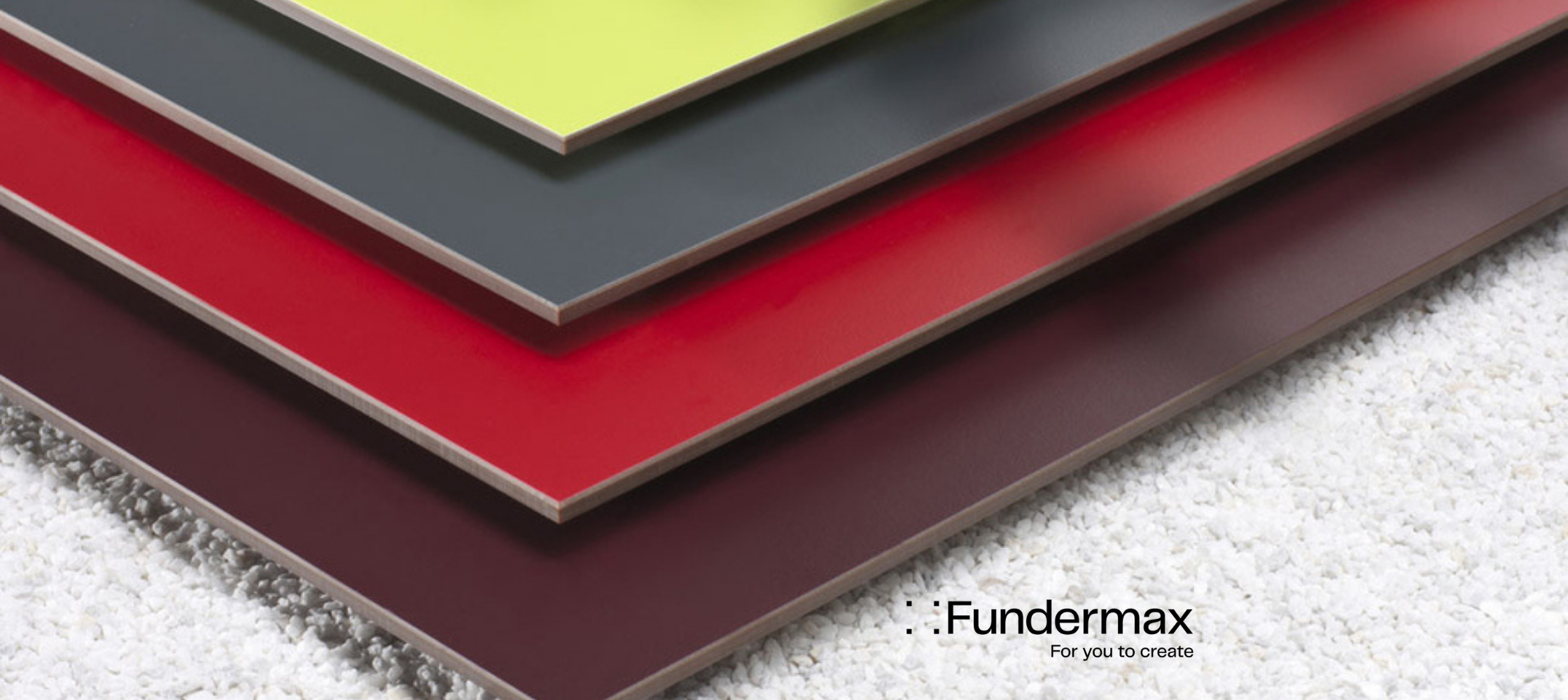 The Major Benefits of Phenolic Panels in Exterior Applications
A building's exterior makes a lasting impression from the very first moment someone sees it.
With phenolic panels, not only can you ensure that impression is a good one, but you can be confident knowing it will last for years.
Phenolic panels, also known as high-pressure laminate (HPL) panels, are durable, exterior-grade compact laminates consisting of tight layers of kraft paper impregnated with thermosetting resins and bonded together by high-pressure and heat.
This makes them the perfect application for your next exterior project.
How Do Phenolic Panels Benefit Exterior Applications?
Phenolic panels offer many advantages to exterior applications including durability, ease of installation and maintenance, appearance, sustainability, and value.
Durability
When it comes to phenolic panels, according to the Green Building Council, "their greatest asset is their strength and durability… [It] allows them to maintain their performance and appearance over a long lifespan. They can withstand climate extremes, filter out 99% of UV rays, and are Class A or B fire rated."
Whether used in the interior, exterior, or lab settings, phenolic panels are built to last. The high-pressure process offers protection from the climate, ultraviolet rays, and fire spreading, as well as impact and stain resistance.
Ease of Installation & Maintenance
Phenolic panels are easy to install, low maintenance, and durable. Their fastening system and ability to combine cladding material contribute to the product's design flexibility, making retrofitting the panels over existing facades possible.
HPL panels can be mounted horizontally or vertically, with wood, steel, or aluminum substructures, using exposed or concealed fasteners to deliver the desired aesthetic while meeting the need for functionality.
Compared to timber and stone, phenolic panels are also more lightweight, which can facilitate construction (and cut material transportation costs).
At the same time, the durability of these panels also lends itself to easier maintenance. The material's non-porosity makes it easy to clean, allowing the application of several types of cleaning products and chemicals. This also makes the panels more graffiti-resistant.
Aesthetics
Buildings using phenolic panels have maximum design freedom, allowing architects to select from a multitude of colors and finishes available.
Alongside durability and low maintenance, architects can have the opportunity to make bold and creative choices to emphasize architectural features with the high-quality aesthetics of HPL panels.
For example, this private residential house located in Canada shows how adaptable Fundermax panels are as the white exterior of the building blends in with the cold environment.
Fundermax panels are easily able to endure extreme temperatures, providing the high durability that a building needs no matter the location.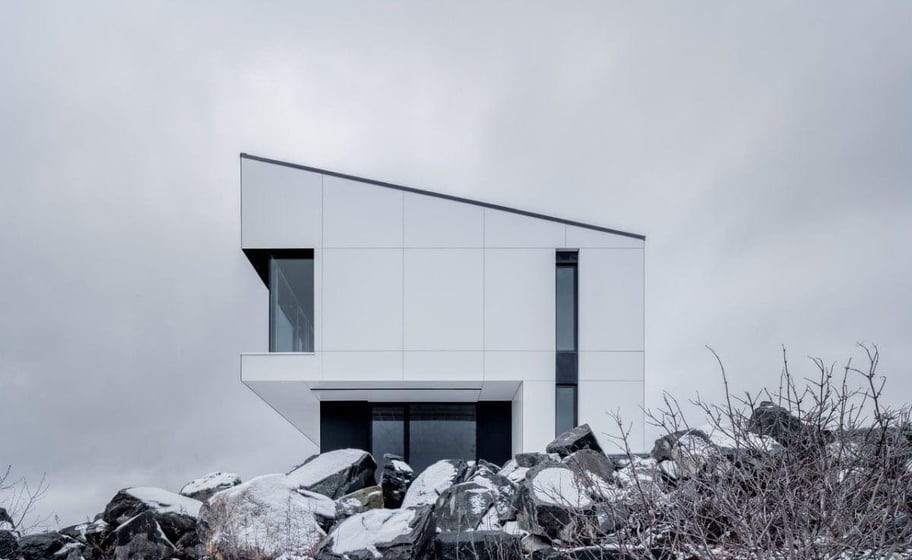 Digitally printed phenolic panels are available as well to customize panels to the unique needs of a project or begin brand promotion from the first sight of the building, as you can see in this example at Barnstable High School with Fundermax's Individualdécor.
The image above features the Roseland Toth Theatre in New Glasgow, Nova Scotia, Canada. Design and art by Christian Toth and owned by MacGillivray Law.
Sustainability
Phenolic panels can help a building satisfy green building requirements as the panels do not off-gas and are:
Forest Stewardship Council® certified

Listed in the mindful MATERIALS library

GREENGUARD certified

Long-lasting

Low waste when replaced
Sustainability matters and Fundermax prioritizes it in all that we do. We believe it's the right thing to do and offer closed-loop production cycles to remain sustainable.
Value
Each of the advantages above lends to the overall value of phenolic panels. These high-quality, long-lasting, and aesthetically appealing options provide better performance overall in exterior applications. Supporting building insulation and airflow, the panels can help to reduce utility bills too.
Using phenolic exterior wall cladding to make a statement with your building can also benefit curb appeal.
What Kind of Exterior Applications Should Phenolic Panels Be Used For?
With all the benefits phenolic panels offer, it should come as no surprise that these can be used in a variety of exterior applications.
Building Façades
Building facades and rainscreen systems must be well-suited to control and manage the:
Water and air filtration

Heat transfer

UV radiation

Negative wind pressure

Vapor transmission

Hold up to rain and moisture

Fend off mold, mildew, and rot

Resist rust and corrosion

Remain in shape without warping

Endure extreme weather conditions (wind, sun, temperature changes)

Not fade or crack
Air entry and escape are critical, and exterior phenolic paneling systems are constructed for code compliance. Rainscreen facades protect the insulation and manage moisture through a drainage and ventilation plane, which contributes significantly to overall building health.
Soffits
Exterior soffits need to withstand even the harshest environments without sacrificing a finished, attractive appearance. Take advantage of the durability of phenolic panels while enjoying the look of the soffits that are helping your building's insulation needs.
Sunshades and Louvers
Constructed with high UV and weather resistance, phenolic panels are particularly well suited to sunshades and louvers.
This exterior cladding provides style and sustainability while offering the comfort of shade and heat protection. Available in a wide range of colorfast finishes, these panels can add a real pop to a building's design.
At a Sprint shop in Denver, Colorado, for instance, well-spaced, colorful sunshades allowed light in during winter and protected the interior from intense summer rays.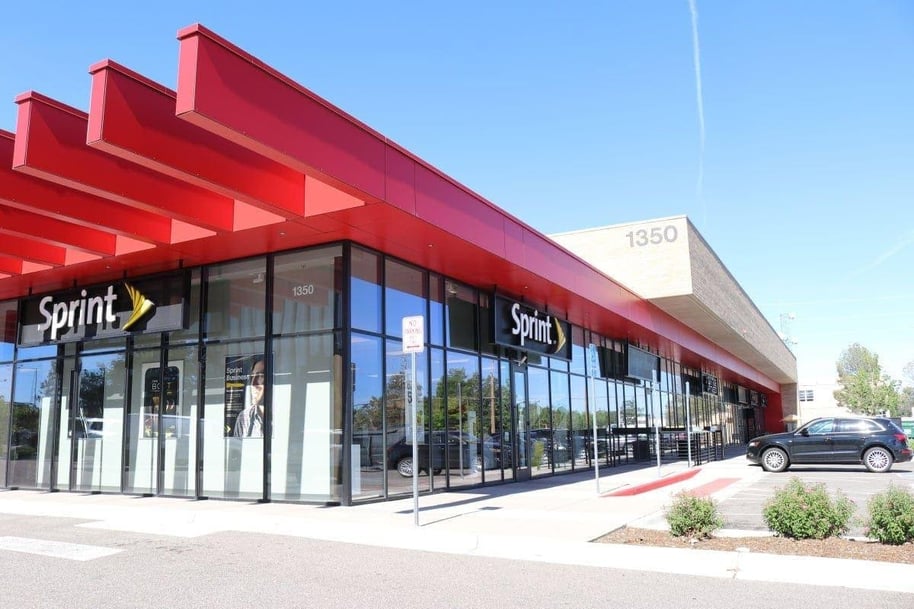 Balconies
Balconies must be reliable and durable. Often, they are also used to add an extra element of design to a building's exterior.
Phenolic panel balcony panels fit the bill perfectly. Colorfast and code compliant, these panels offer effective weather protection and aesthetic appeal, as you can see in this example of a residential building located in Austria.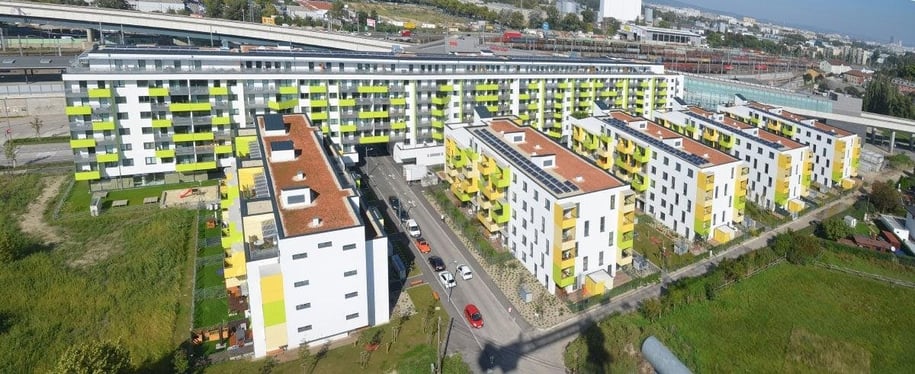 Outdoor Furniture
Exterior furniture has to meet different demands. You need to select a product material that will withstand the weather conditions, remain colorfast, and still be easy to clean.
Building patio and outdoor furniture out of phenolic panels give you dependability from an attractive, high-quality product.
This furniture choice will:
Hold up to rain and moisture

Fend off mold, mildew, and rot

Resist rust and corrosion

Remain in shape without warping

Endure extreme weather conditions (wind, sun, temperature changes)

Not fade or crack
For truly creative use of phenolic panels, check out the Pergola Haus Z observation deck in Austria. This private observation deck featured a futuristic design making walls, stairs, furniture, and floor all part of one unique look.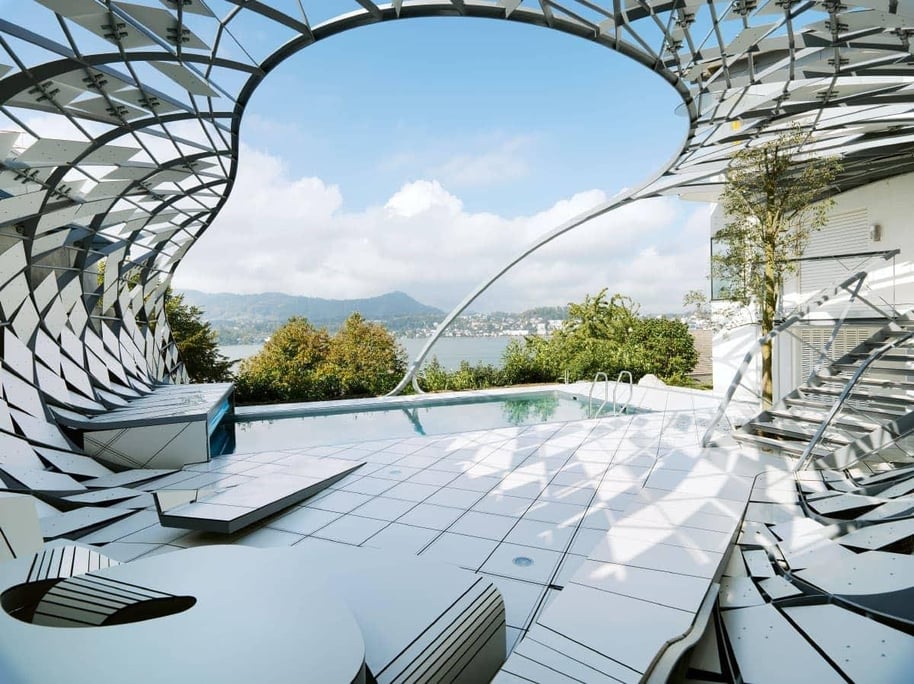 Conclusion
With phenolic panels offering benefits such as durability, ease of installation and maintenance, beautiful aesthetics, sustainability, and value, it makes sense that so many designers and architects select this material for their exterior applications.
Fundermax manufactures high-pressure compact laminate panels for exterior, interior, and lab applications. Our durable panels are used in commercial buildings, labs, university buildings, public facilities, and more.