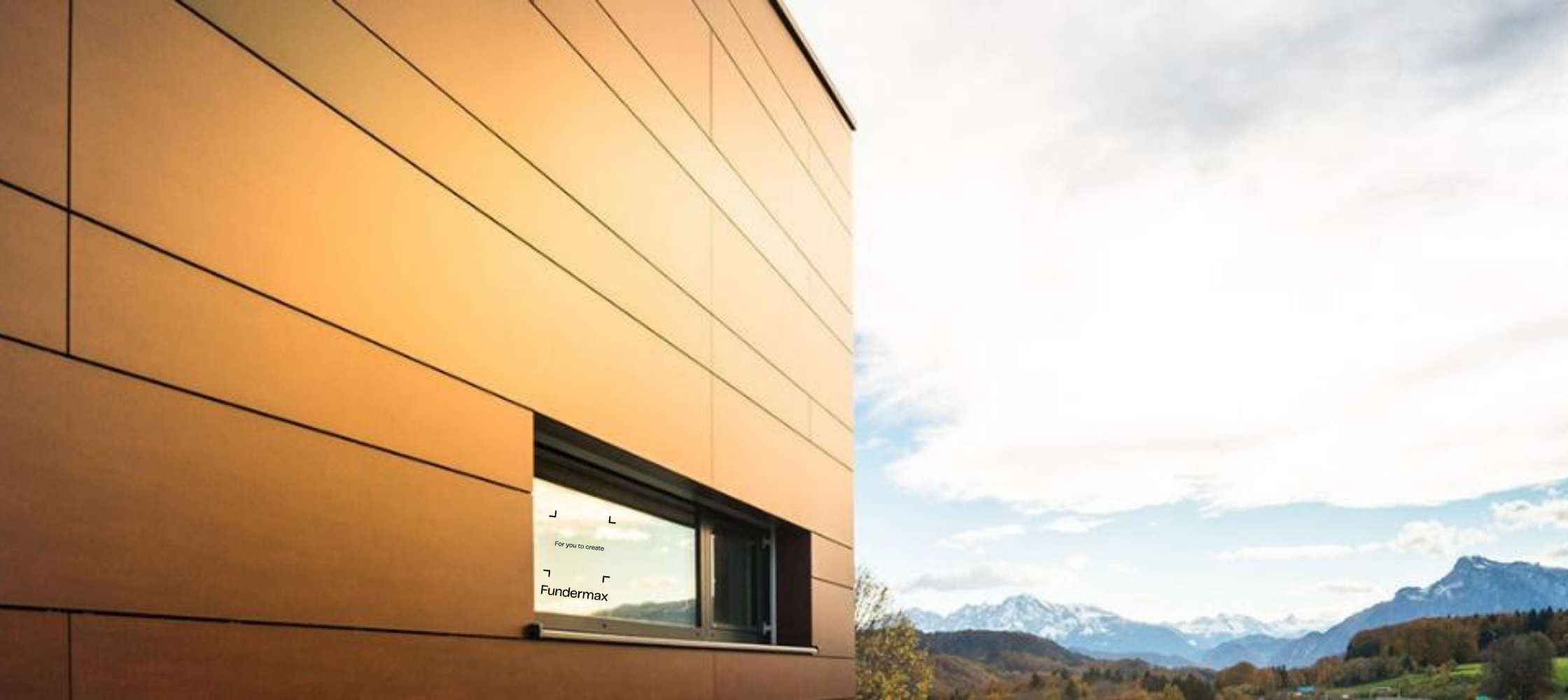 Three Benefits of Using Exterior Phenolic Panels
With such a wide variety of phenolic panels on the market, there is an architectural panel available for every project. Deciding on the right option requires a comprehensive evaluation of how the panels fit each unique project's needs.
Durability, maintenance and aesthetics are some of the key factor that can't be overlooked.
What Are The Benefits of Using Exterior Phenolic Panels?
Architects looking to decide on the best paneling for a project need to consider many factors, including:
Color options

Panel design

Sustainability practices

Fire classification

Ease of cleaning

Weather resistance
Nevertheless, the phenolic panels' expected product life is, without a doubt, one of the main reasons to choose one product over another. Really, all the other panel attributes mentioned are in some way connected to the durability of the material.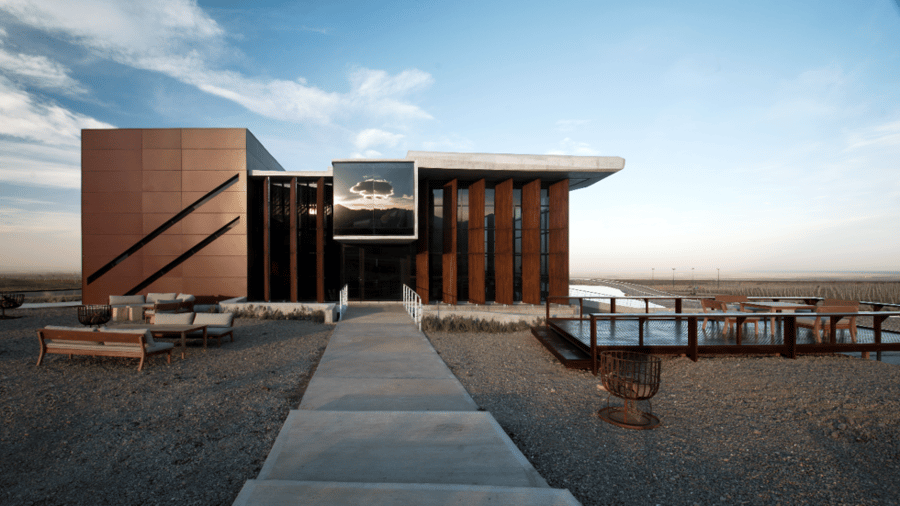 1. DURABILITY
Phenolic panels, otherwise known as high pressure laminate (HPL) panels, are manufactured for durability. The very process that makes these exterior and interior panels sturdy and reliable, also contributes to color fastness and a good fire classification.
For example, when a durable panel does not fade, it keeps its desired color and look for years. A good fire classification adds safety to the panel.
The non-porosity of the material is what makes the panel extraordinarily easy to clean. The high pressure process also offers protection from other external elements.
Measuring the Durability of Phenolic Panels
Fundermax HPL panels are manufactured in accordance with EN ISO 178. This standard specifies a method for determining the flexural properties of rigid and semi-rigid plastics under defined conditions. A preferred test specimen is defined, but parameters are included for alternative specimen sizes and a range of test speeds.
So, using this standard, we measure durability by investigating the flexural behavior of the test specimens to determine resistance against deformation, tendency to resist bend, and other stress/strain relationships.
Max Compact Exterior panels are also weather resistant in accordance with EN ISO 4892-2. We test this by exposing specimens to "xenon-arc light in the presence of moisture to reproduce the weathering effects (temperature, humidity and/or wetting) that occur when materials are exposed in actual end-use environments to daylight or to daylight filtered through window glass."
The panels are also lightfast in accordance with EN ISO 4892-3. This part of the testing measures the specimen's resistance to fluorescent UV radiation, heat, and water by simulating weathering effects that occur with solar radiation.
Max Compact panels are also tested in extreme climate environments, so, we know they can tolerate temperatures from -112F to +356F. Plus, they are class A fire rated and have an ICC ESR report as thermal and moisture resistant.
The phenolic panels non-porosity also allows the application of several types of cleaning products and chemicals, which allows these panels to be graffiti resistant.
These qualities, all together, give the product the highest legal coverage on the market and enable us to offer a 10-year material plus labor warranty.
Max Compact Phenolic Panels in the Field
All this durability measurement gives us the confidence to say there is no climate where Max Compact panels are not durable.
Fundermax paneling can be found worldwide in all types of environments.
You might find our product designed into: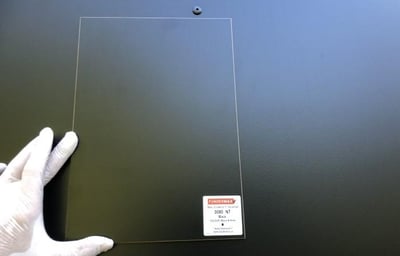 Rainscreen facades

throughout North America embracing the cold and the constant exposure to snow in winter.

Exterior applications on the Atlantic coast in Brazil, facing the humidity from the ocean and the exposure to salt residue.

Sunshades

constantly exposed to UV rays from the sun in tropical countries.

Buildings in extremely dry weather conditions, where water is scarce.
Fundermax exterior panels can also resist strong wind loads, making them a good choice for projects exposed to strong winds.
2. LOW MAINTENANCE
Ultimately, Fundermax laminate cladding and wall panels can be placed anywhere, even in the harshest weather conditions. Moreover, the physical durability is paired with long-lasting aesthetics which gives phenolic panels added value to your project.
A material with all the qualities mentioned above will help to achieve a successful project, as they contribute to a more durable and appealing end-result. While all of these attributes are important, there are also other features of the material that help obtain better performance of the material.
The ease of cleaning is undoubtedly one of them, as this is typically the only maintenance required.
While each architectural panel requires a specific cleaning methods in this article we will address some of the questions that may arise when considering an HPL panel as the preferred option.
How to Prevent a Dirty HPL Façade
There are some unavoidable factors that will cause a façade to be dirtier than one would like. Certain weather conditions or high levels of pollution in the air are some of the reasons why a façade can show obvious signs of dirt.
Other factors, however, can be prevented with proper treatment of the material.
As we mentioned before, HPL panels are a completely non-porous surface. Although this is one of the strengths of the material, it can be a double-edged sword if the material is not treated properly immediately after the installation.
As a non-porous surface, it is easy to leave fingerprints everywhere. These type of marks are caused by sweat, so they will not be easily visible; however, they will become a trap for dirt particles.
For this reason, it is important that a non-porous surface is treated by following the manufacturer's installation and cleaning guidelines, using the appropriate gloves and cleaning the façade before delivering the project.
What Is The Best Method to Clean an HPL Façade?
The most common methods that are used for cleaning facades are:
water

chemicals

abrasive treatments
There are certain materials that can be easily cleaned by using abrasive treatments, such as grinding, sanding, and blasting. These methods are sometimes the only way to eliminate particles of dust and fungus that are strongly adhered onto highly porous surfaces. However, these methods remove surface material along with dirt and paint.
The good news is that HPL panels are completely non-porous. That means any particles of dust, fungus, or dirt streaks on the surface of an HPL panel can be removed with water and in some cases by using chemical products.
That said, water from the rain is also a self-cleaning method for a rainscreen façade designed with HPL phenolic panels. This is a key factor that places HPL panels as one of the easiest and least expensive architectural panels in terms of maintenance and cleaning.
Because HPL panels are non-porous, they can also be cleaned by using certain aggressive solvents, such as acetone, which cannot be used with the majority of the other materials. The use of these products will not cause any damage to the panel and will help to preserve its beauty for a long time.
How to Clean an HPL Façade (Step-by-Step)
Over time, we can see the accumulation of dirt streaks from the roof caused by poor maintenance, visible fingerprints that were not cleaned after installation, or spots created by condensation in certain weather conditions.
Of course, there are technical, architectural, and installation measures that can help to prevent some of these issues. Even with that, sometimes a cleaning process will be part of the building maintenance that will need to be done.
Follow these easy steps to clean an HPL façade:
Start with warm water and the right utensils (gloves, cloths, rags, dry erase pads)

Use a common glass cleaner

Apply green soap in a ratio of 1:3

If needed, use acetone

For optimal cleaning, an adhesive remover can be applied

If needed, use vinegar (Acetic Acid 10%) to remove any remaining dirt shadows or difficult stains

Finally, rinse with warm, clean water and wipe down with a clean, dry cloth
After the cleaning process, the HPL panel will be completely clean.
After several years, the HPL panel will still look like when it was installed, becoming one of the most durable yet aesthetically appealing options for your building.
3. AESTHETICS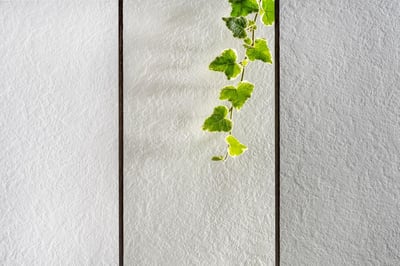 A proper selection of color, form, and texture is critical to creating a successful aesthetic appearance.
A wide color range and a good variety of finishes of the material can certainly contribute to making a decision for a specific project. Thanks to its features, HPL panels offer complete control over the buildings aesthetics.
How HPL Panels Keep Their Appearance
To best understand this material, let's look at the technology and manufacturing process that goes into an HPL panel.
The HPL panel color is the result of an impregnation process that binds the core of the material with the color layer. This is done by using high pressure laminate technology with thermal heat, obtaining a perfect color.
Thanks to this technology, any deviation of color is almost imperceptible. Moreover, unlike other materials, the HPL panel color layer will never break off. It is also worth mentioning that it uses an acrylic polyurethane priming that makes the panel highly UV resistant and colorfast.
The Various Finish & Texture Options of HPL Panels
The other features that contribute to the panel's high aesthetic value are finish and texture.
HPL panels can offer a high performing gloss and matte finishes that combined allow the creation of very appealing visual effects. Mirror gloss can be obtained, for highly eye-catching facades.
The stone texture surface shows a very natural look while weighing 30 times less than real stone.
By using a three-dimensional finish, such as the HEXA from Fundermax, you can design flooring, as this 3D effect makes it anti-slipping. When combining this paneling on the wall and on the floor, you can obtain stylistic continuity.
Visit our project gallery to learn about our projects in the United States and around the world.
To discuss the wide array of phenolic panel sizes, thickness, finishes, colors, and fastening systems available from Fundermax, contact us today!