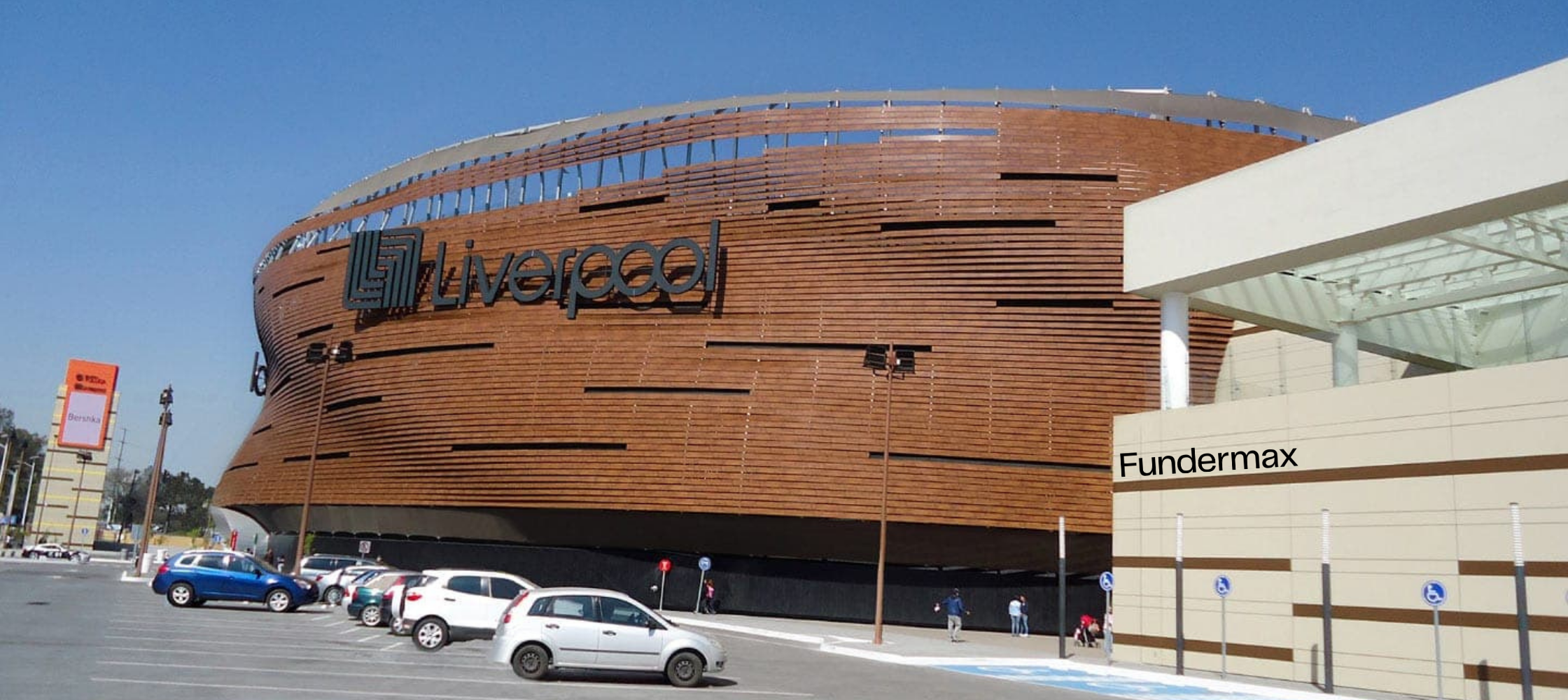 Versatility of HPL Panels: A Guide on Shape, Size, and Installation
Versatility is a big part of the appeal of high pressure laminate (HPL) paneling. The material is reliable, durable and can give contractors great flexibility while providing high design quality.
Partnering with Fundermax, contractors also enjoy increased freedom to buy what they need, how they want it made.
Our contractor customers appreciate that they can buy Fundermax directly. Otherwise they might be forced to buy through a third party source that, in some instances, may compete with them on the installation.
With Fundermax, qualified contractors with the proper equipment are able to buy HPL panel sheets through either direct sale or one of our national distributors. Contractors and architects alike can utilize our local representative network to connect end users to Fundermax on the best way to purchase our materials.
Additionally, we give contractors the opportunity to source their panel mounting systems from several approved domestic sources. Regardless of what our competitors may promise, no one else manufacturing HPL panels also manufactures the sub-framing systems.
By opening up and separating the two, we allow more competitive pricing and avoid an extra layer of needless mark-up on extrusions and shop drawings.
For those contractors who do need a complete system ready to install, we also offer fully engineered packages including shop drawings from one of our National Package Resellers.
Buying from Fundermax can also be more efficient as we have a state-of-the-art CNC processing facility in Austria. This allows us to offer panels cut to size or custom machining of perforated patterns and designs.
What Are The Different HPL Panel Fastening Systems?
Fundermax also provides HPL panels with different fastening systems available to suit a wide variety of interior or exterior applications.
Fundermax exterior panels are manufactured so that they are incorporated into the façade mounting systems. Plus, we offer a variety of fastening systems to select from.
Modulo Plank Fastening System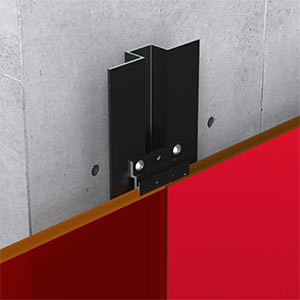 Our Modulo Plank system, shown to the left, is prefabricated with Max Compact Exterior façade panels and provides a durable and modern look for commercial as well as residential buildings. This closed joint modern façade plank system has concealed fasteners. This makes it possible to install the pre-fabricated planks (with length options up to 161 inches) vertically or horizontally, without any open joints.
Scaleo Lap Siding Fastening System
Our Scaleo Lap Siding system is another prefabricated system primarily used in residential applications. Scaleo is easy to design and use and offers more than 100 décor options in double-sided balanced panels that require minimal maintenance and are easy to clean.
The abrasion, impact, UV, and weather resistant panels can also be installed in a stacked bond, running bond or a hybrid of both in plank heights from 6 to 24 inches.
Offering easy field cutting as well, Scaleo and Modulo allow maximum design freedom for interior or exterior applications.
Designers, architects, and building owners are also drawn to Fundermax's exposed fastening system which offers an economical price point for ventilated rainscreen façade, soffit, or other outdoor applications.
We offer phenolic panels in four different sizes that can be color matched with screws or rivets to help the aluminum or wood sub-framing blend into the façade. We also offer polished or black exposed fasteners to provide a more industrial feel.
For those who want maximum design freedom, we have a concealed fastening systems. These offer hidden attachments for HPL exterior panels using embedded anchors. The Max Compact Exterior panel hangs on horizontal rails attached to vertical wall brackets for a NFPA 285 compliant system.
This design flexibility combined with competitive pricing and convenience can make a big difference to user satisfaction and installer budgets and timelines.
What Are The Advantages of Installing HPL Panels?
There are many benefits of using HPL exterior claddings.
HPL panels allow you to bring your unique design vision to life while being:
Weather resistant and suitable for any climate
Lightfast with a high level of UV stability
Non-porous
Scratch and abrasion resistant
Code compliant
Easy to maintain
Fundermax exterior paneling is made from raw, renewable materials in ISO- certified production facilities using sustainable practices. This also lends support to a build's LEED certification goals.
Fundermax's creative and enthusiastic partners work with clients across industries around the world. With a strong research and development team and a dedication to keeping up with modern trends and sustainability goals, Fundermax offers partner installers a competitive advantage.
The sheet program, our factory cut-to-size option and our fully engineered package program, and the variety of fasteners available let Fundermax offer innovation and design flexibility to installers of multiple sizes and capabilities.
Learn more about fasteners, the array of installation options available, and the advantages of HPL Max Compact Exterior paneling today.