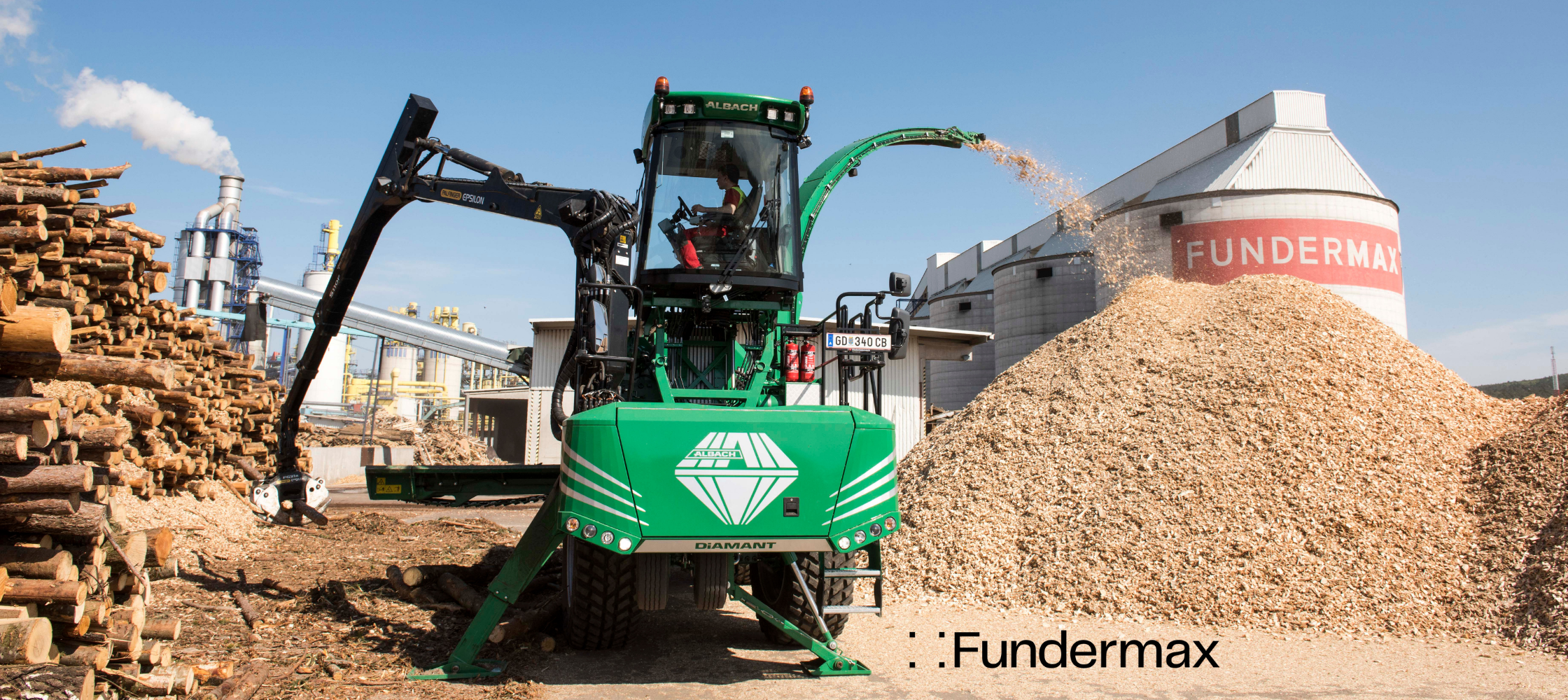 Advances in Sustainable Wall Panels: What Does 100% Recycled Core Paper Mean?
Green and sustainable construction is on the rise in North America as the importance of sustainability has grown among regulatory agencies and clients alike.
Client demand is actually reported as the number one factor in green and sustainable building activity in both the United States and Canada.
So, how does recycled paper factor into sustainable building activity?
The answer: Sustainable HPL wall panels with recycled core paper.
For over 100 years, Fundermax has specialized in processing renewable raw materials, and we are proudly taking our interior wall panels and laboratory countertops one step further: Max Compact Interior, Max Compact Interior Plus, and Max Resistance2 panels are now manufactured with 100% recycled paper in the core.
What Does 100% Recycled Core Paper Mean?
Our panels consist of a kraft paper core made from natural cellulose fiber that consists primarily of wood. This kraft paper core is 65 % of the finished product, with the balance being phenolic resin, décor paper, and our patented acrylic surface.
The designation "100% recycled core paper" means that the kraft paper in the core of our interior phenolic panels is now composed of 100% post-consumer recycled paper.
This change is an exciting progression of our long-standing commitment to sustainability.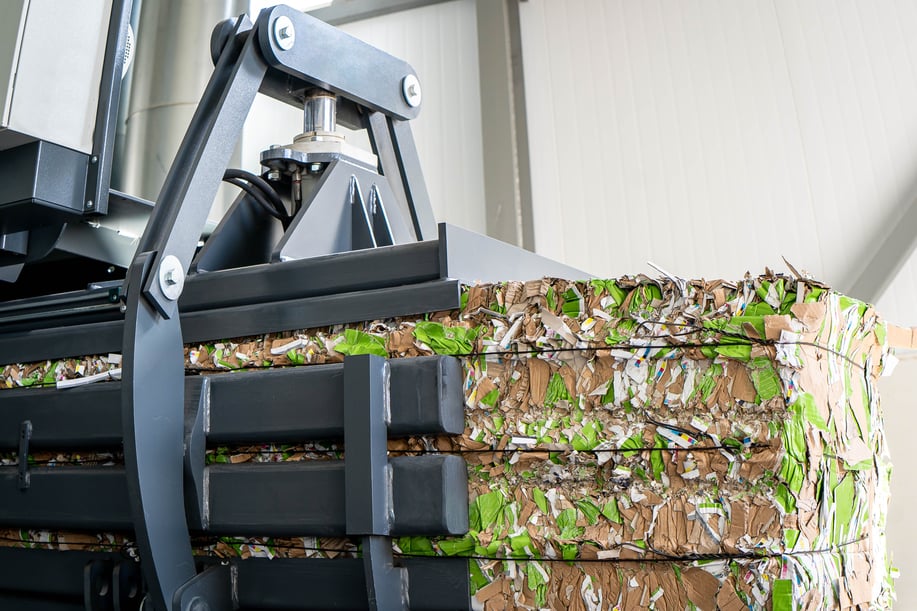 What is the Significance of Fundermax Having 100% Recycled Core Paper?
Progress: Going Beyond
Normally, the natural cellulose fiber in the panel core of Fundermax products is sourced from responsibly managed forests certified by the Forest Stewardship Council (FSC) and/or the Programme for the Endorsement of Forest Certification (PEFC). As a renewable raw material, this high content of cellulose has ensured an excellent environmental balance from the beginning. Our exterior cladding product, Max Exterior, still uses these sources for its core paper.
Fundermax has now gone a step further toward even more sustainable wall panels with Max Compact Interior, Max Compact Interior Plus, and Max Resistance2 -- and an even more sustainable future. We don't do it because we're required to; we do it because it's the right thing to do.
Pioneers: Leading the Way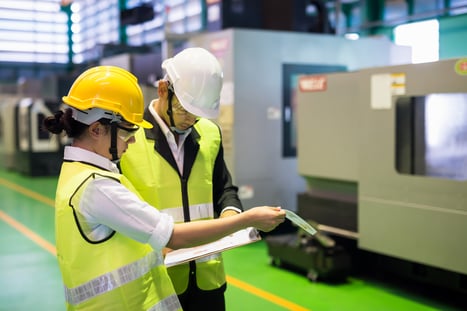 Fundermax, together with its subsidiary Ranheim Paper & Board, is the first phenolic panel manufacturer in the world to develop a kraft paper core that is made from 100% post-consumer recycled paper. These high-performing panels include a wide range of applications, from interior phenolic wall panel systems to phenolic resin panels for laboratory work surfaces.
Additionally, since the panels contain 65% paper by weight, they may contribute to LEED standard MRc Building Product Disclosure and Optimization Sourcing of Raw Materials.
Performance: Uncompromising
Fundermax's 100% recycled core paper does not restrict the performance or quality of the final product in any way. The key lies in the extraordinary return and collection system at our paper mill in Ranheim, Norway. The raw material collected is not classic waste paper, but high-quality paper fibers, most of which are being recycled for the first time.
Typical recycling involves processing paper waste from various sources and can result in products with significantly limited properties. Fundermax, however, through a holistic approach to the supply chain, can guarantee the product quality we are known for while still making valuable advances in environmental responsibility.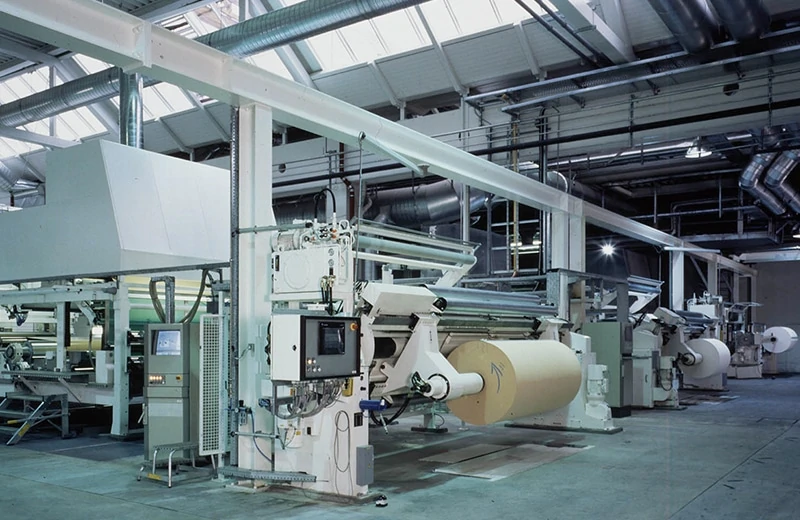 How is Fundermax Sustainable?
Fundermax prioritizes sustainability with a commitment to our environment throughout our manufacturing and business practices. Our ISO-accredited integrated management system is just one component of our environmentally friendly approach.
● We employ closed-loop production cycles.
● We have our own power generating facility that processes waste from our production processes into green electricity and heating for thousands of households in Austria. We have generated:
○ Green electricity that could supply 35,000 households
○ District heating for a total of 8,500 households
○ 18,000 fewer tons of emissions per year / location
○ Fuels consisting of 85% biomass
○ Reduction of CO2 emissions by 30% since 2005.
● Fundermax exterior phenolic wall panels decompose into carbon dioxide, nitrogen, water, and ash through thermal recycling. Our modern flue gas purification system ensures emissions are kept to a minimum. This environmentally responsible process produces green energy.
● Fundermax exterior phenolic panels do not contain organic halogen compounds (or chlorine, fluorine, bromine, etc.), which can be found in greenhouse gases or PVC. They are also free of asbestos, wood protection agents (fungicides, pesticides, etc.), and sulfur, mercury, or cadmium.
● Fundermax phenolic exterior wall panels are made from natural wood fibers in the form of kraft paper. This wood is sourced from FSC-certified forests. The panels are composed of approximately 65% wood fiber by weight and 35% resins.
● We have dedicated teams for environmental and energy efficiency program improvement at each manufacturing site.
● With FSC and GreenGuard Certification, and EPD and HPD certificates, Fundermax products may contribute to LEED standards in a number of categories.
To read more about Fundermax and the environment, click here.
Why Does Sustainability Matter?
As defined by the United Nations, sustainable development meets the needs of the present without compromising the ability of future generations to meet their own needs. The World Green Building Council goes on to assert that sustainability not only reduces or eliminates negative environmental impacts but also creates positive impacts.
The importance of sustainability extends across both the short-term and long-term and the benefits of sustainability actually serve more than the environment. Many of the same features that reduce environmental impact also result in financial savings for a business over time. (You can read more on that here.)
Bottom line: today's designers, architects, and builders know they must invest in sustainable construction in order to keep pace with environmental regulations and client demands.
To this end, and as one of the leading phenolic panel manufacturers around the world, Fundermax remains committed to the importance of sustainability and is proud to consistently go beyond what is required.
Fundermax exterior phenolic wall panels, with a panel core made using natural wood fibers sourced from FSC-certified forests, are already a sustainable exterior choice.
And now our Max Compact Interior, Max Compact Interior Plus, and Max Resistance2 panels with the cores made using 100% post-consumer recycled paper are raising the bar even higher for sustainable wall panels.
For more information or documentation about Fundermax products, visit our page on sustainability or contact us directly today.