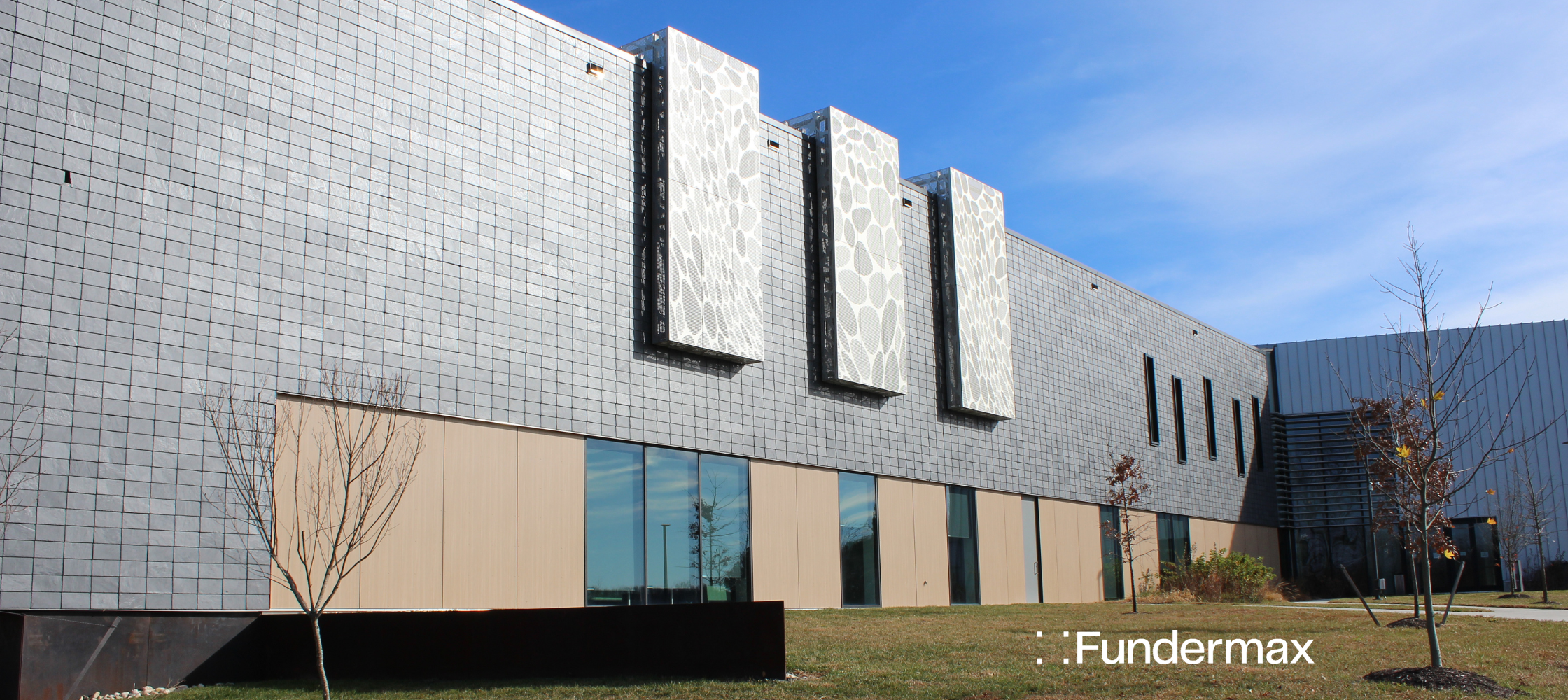 How Phenolic Panels Work With Other Materials
Oil and water. Orange juice and toothpaste. Bleach and ammonia. Some things just don't "play nice" together (and the results can range from disappointing to downright destructive).
When a building design presents the need to pair different types of wall panel materials, things can get a bit complicated. Beyond design aesthetics, material compatibility must be accounted for – that's why Fundermax is always pleased to assure designers and architects that our phenolic wall cladding plays nice with other materials.
We've been advocates for ultimate design freedom for over a century, and this is one way Fundermax phenolic panels make that possible.
What Are Phenolic Panels Made of?
Phenolic panels (also called high-pressure laminate panels or HPL panels) are made from kraft paper that is processed from natural cellulose fiber consisting primarily of wood. Fundermax sources our raw materials from vendors certified according to Forest Stewardship Council (FSC) or PEFC™ standards.
Next, we add a proprietary synthetic polymer (phenolic resin) to the kraft paper layers and cured the stack under high heat and pressure. This process creates the panel core and can be replicated to provide a wide range of panel finishes and decors.
What Other Materials Can You Pair With Phenolic Panels?
Thanks to the durability of Fundermax phenolic panels, architects and designers may have complete confidence in their ability to work well alongside other products including steel, metal, brick, stone, glass, and more.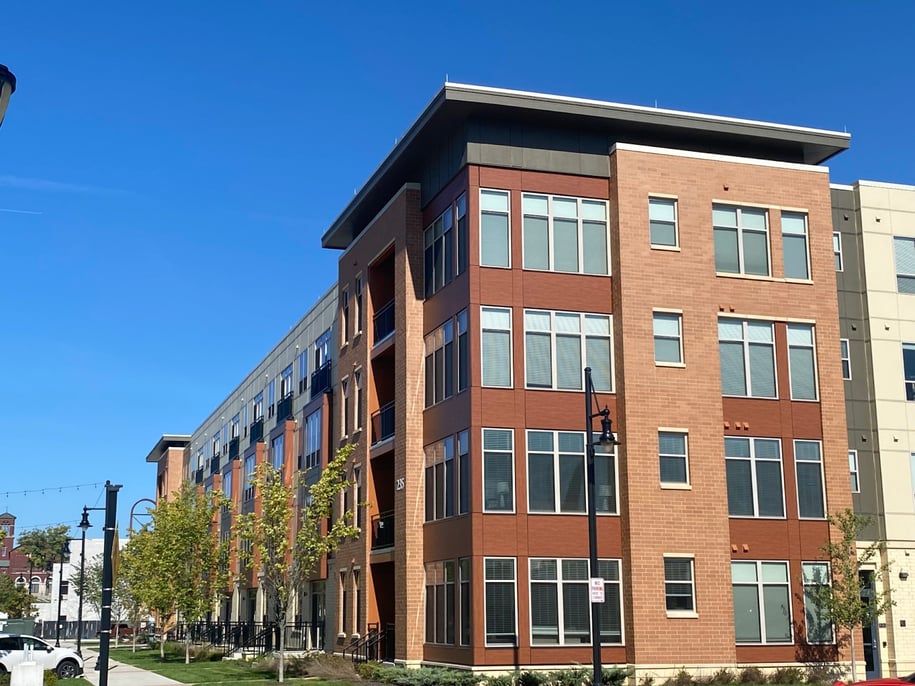 What is the Benefit of Having a Panel You Can Use with Other Panels?
The primary benefit of multi-material compatibility in a wall panel system is design versatility. Whether the motivation toward combining materials is installation specifications or visual aesthetics, you can do a lot more when you aren't limited to just one material.
Specifications
We recognize that, in some cases, phenolic wall cladding cannot be used for all applications within a project. Because of our commitment to empowering designers and architects, it's important for us to ensure that you can use our HPL panels along with whatever other product meets your needs.
For example, although our phenolic panels can be used in curved designs, some extremely steep curves are outside that range. In this case, you might consider metal as the solution for the tightest portion of the curvature. Our panels will not corrode or be affected by the metal installed beside it. This allows both products to work well together and "play nice" – and makes for a win-win solution for both designers and building owners over the long-term.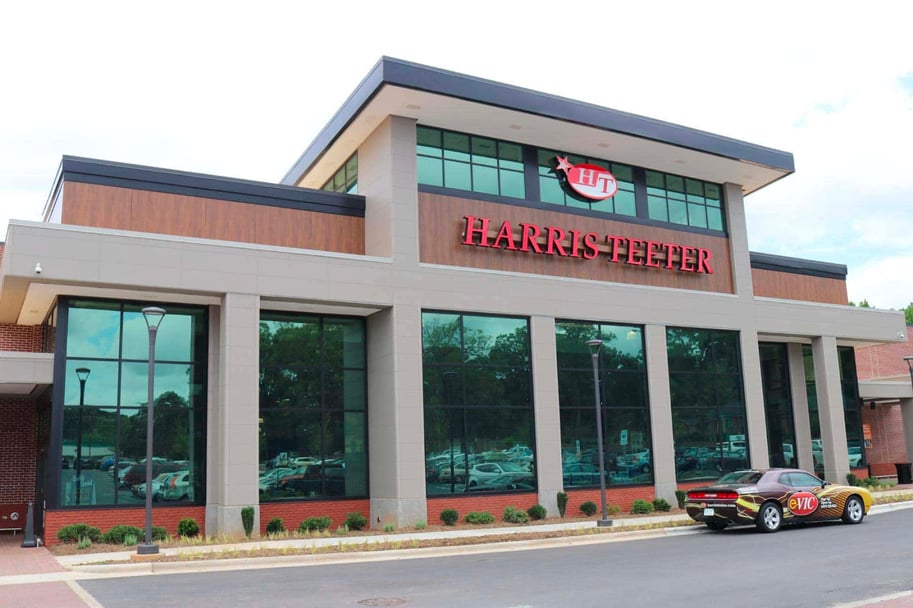 Aesthetics
If your aesthetic calls for brick or stone around the lower portion of a building and phenolic panels as a façade at the top, you can make that happen. Or, perhaps the reverse makes more sense for your design, and you need the design and durability of HPL panels below ten feet. In this case, Fundermax phenolic panels can be installed at the entryway or pedestrian level, and then something such as glass can be installed above without an issue.
Unlike some manufacturers in various industries, we do not require material exclusivity; this means we do not require that our panels be used for your entire façade.
Remember, though, not all materials can be paired like high-pressure laminates can. For example, dissimilar metals - such as steel and copper - cannot be installed near or touching each other because they will react. With phenolic panels, that's not the case.
If it makes sense for your needs, we can be just a portion of the façade. See this kind of pairing in action in this phenolic panel case study. The client had a glass building but wanted a woodgrain panel as a soffit in the entryway. Rather than a headache or concern, the combination of materials became the highlight of the installation.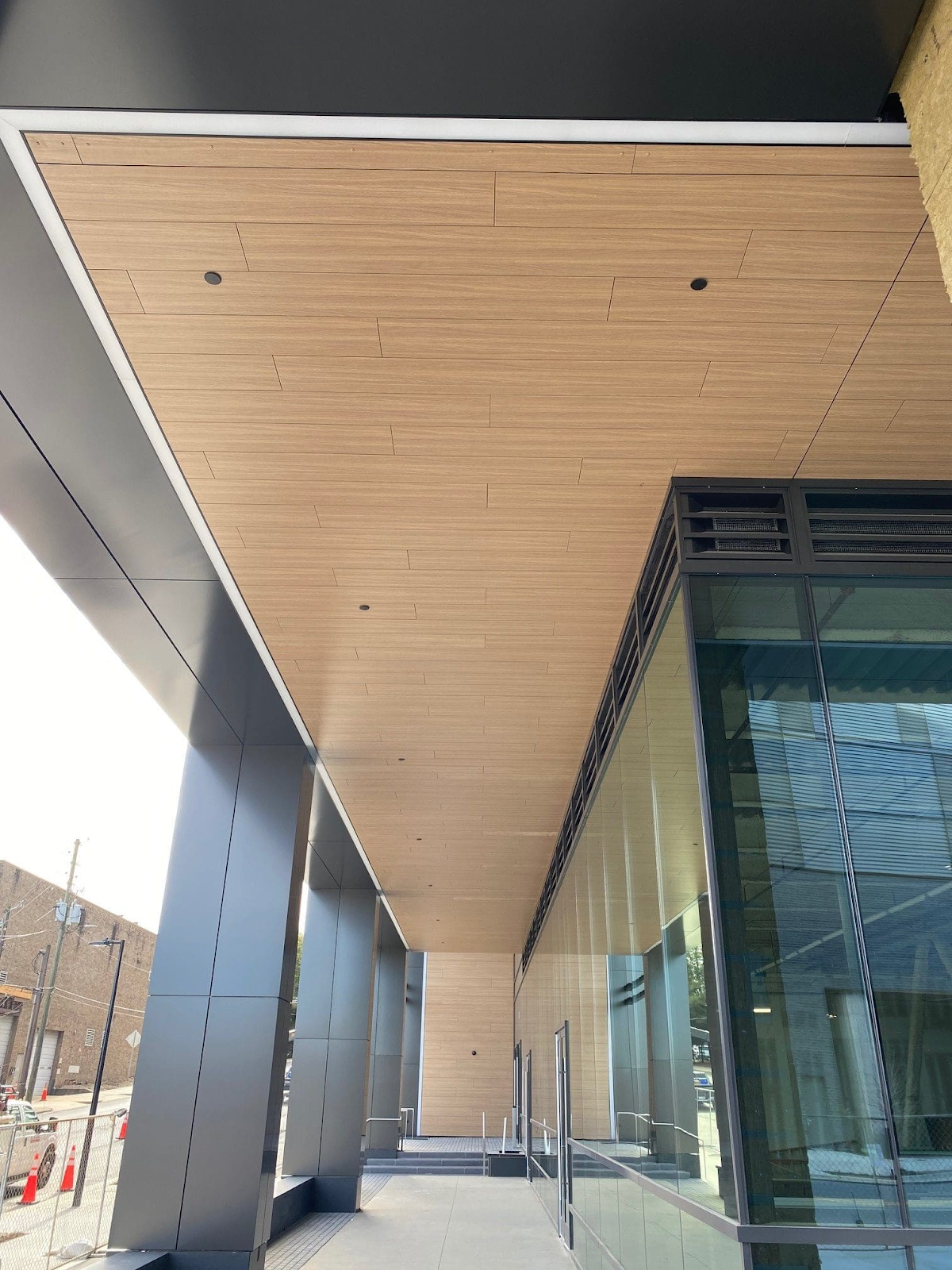 How is This Possible?
There are two main factors that make this kind of compatibility possible. One has to do with the makeup of the company; the other has to do with the makeup of the material.
Intentionality
Fundermax knows the importance of empowering architects with complete design freedom and we want to meet your design requests. Beyond the exceptional durability of HPL panels is the design freedom available in the abundance of panel colors, woodgrains, finishes, and mounting options. Additionally, we understand that sometimes design requests involve the combination of our phenolic panels with another material.
At Fundermax, we study trends in order to offer architects the designs they need while still providing the most durable, highest quality panel possible. We are more than just phenolic panel manufacturers; we are dedicated partners who go above and beyond to empower and enable architects to create without limits.
Durability
Yes, pairing Fundermax HPL panels with other materials is fundamentally something we support as a means of supporting design freedom; but it is only made possible by the quality of our product. Because our phenolic panels are so durable, we can approve all types of applications - either for a whole building or just parts of it. At Fundermax, we pride ourselves in combining ultimate design freedom with unmatched product performance.
The durability of HPL panels begins with how they are made. The high heat and pressure of the curing process results in a nonporous, weather-, UV-, and chemical-resistant material that does not delaminate, fade, chip, or peel, and is able to withstand harsh cleaning when necessary.
If you're considering phenolic wall cladding for all or part of your project, we would love to help. Contact us today to discuss how Fundermax phenolic panels can meet your performance and design needs.