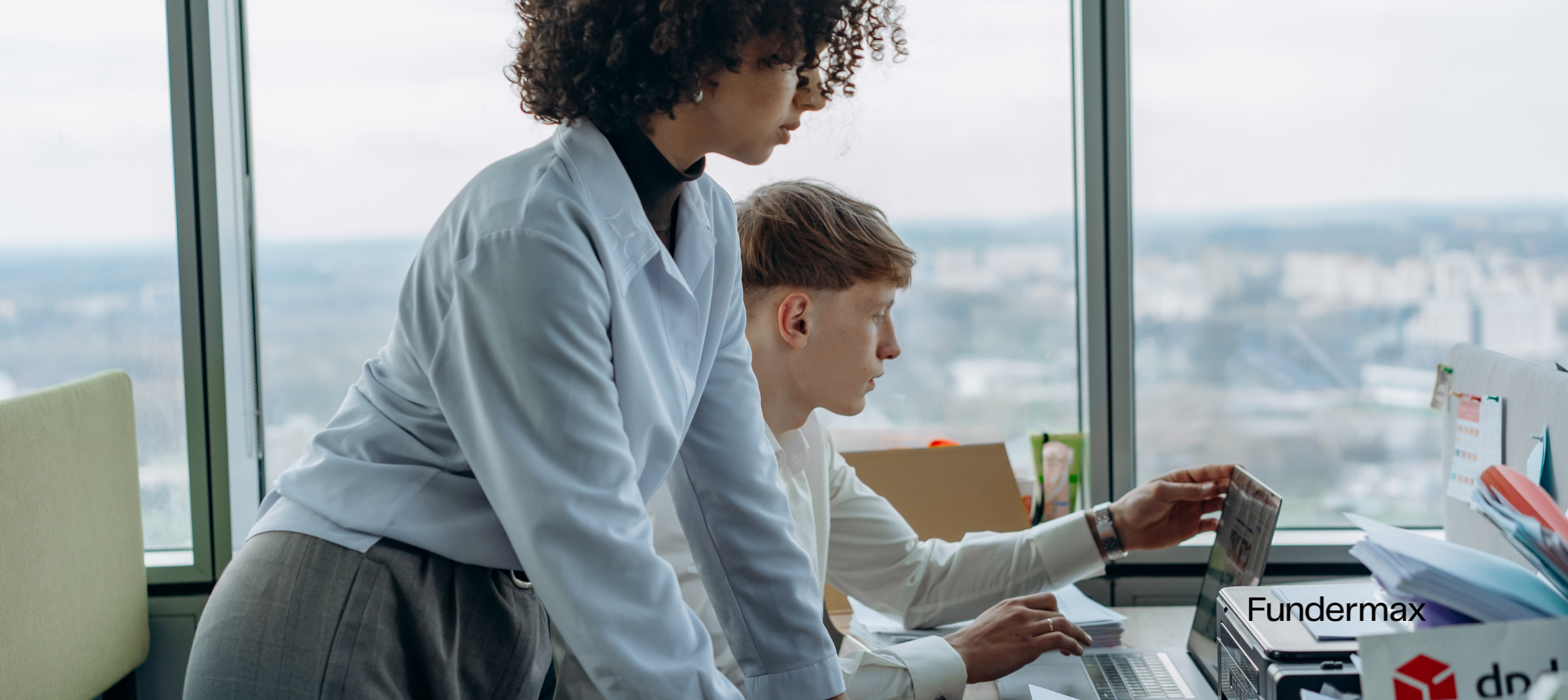 The Total Cost of Ownership with Phenolic Panels
No matter what type of purchase you're considering, assessing the total cost of ownership is essential for making smart purchases and getting the most value for your dollar.
Fundermax has been a global leader in the building products industry for over 130 years, so when it comes to assessing the total cost of ownership (TCO) for wall panels, we have a well-rounded understanding of the factors that impact wall panel TCO. Here, we will specifically address the long-term costs of exterior wall panels.
Why Total Cost of Ownership Matters
The process of determining the full cost of a purchase decision -- beyond just the initial price tag -- is called total cost of ownership (TCO) analysis. Purchase prices are straightforward, but the indirect costs involved in the lifespan of an item (like installation, use, maintenance, and disposal) can have a significant impact on that item's overall economic value.
Although it is tempting to look at upfront prices alone, wise building owners know that a TCO analysis helps them make prudent decisions and save money by purchasing cost-effective materials. Wise architects and designers consider the same analysis in the materials they recommend.
Costs and Maintenance Over Time with Phenolic Panels
Depending on the material, a building's exterior can require a great deal of maintenance overtime to not only keep the building looking its best (whether to positively represent the company or to attract residential or commercial tenants) but also to protect the integrity of the structure.
So, what are the long-term costs of exterior wall panels?
Exterior phenolic wall panels are resistant to all forms of weather, from hail to wind to sun exposure and temperature changes. Fundermax phenolic exterior wall panels have a Class A fire rating, and they also have a 4-5 greyscale rating (the industry standard is only 3) which certifies their colorfastness when exposed to weathering.
With an acrylic surface that is 5x thicker than comparable products from other phenolic panel manufacturers, Fundermax's Max Compact Exterior phenolic wall panels are exceptionally durable, even down to high-traffic, sidewalk level installations.
Alternatively, consider the long-term maintenance required for a stucco exterior. While the initial cost may be more budget-friendly, like many other materials, stucco must be properly maintained. The lifetime costs of maintenance far exceed those of phenolic cladding panels. Stucco chips, cracks, and warps due to weather issues, and properly repairing the damaged stucco requires the application of a new coat (which requires an experienced professional).
According to a respected Minneapolis building & remodeling company, "Stucco should be inspected annually for holes, significant cracks, or separations. If stucco repairs are needed, it is important to have the repairs completed in a timely fashion to prevent damage to your [building]." They also caution against trying to save money by simply painting over damaged stucco: "Although seemingly less expensive upfront, painting stucco causes significantly higher long-term maintenance costs and may even damage your [building]."[1]
How To Calculate Total Cost of Ownership
Wall panel TCO can be calculated using a simple formula that considers three primary factors:
Initial Cost (I) -- the cost to purchase the asset
Maintenance Cost (M) -- the cost required to ensure the asset remains useful
Remaining Value (R) -- the asset's value in the long term (for example in 5-10 years)
The resulting formula is:
I + M – R = TCO
Let's use the above formula to calculate lifetime costs of phenolic panels:
Initial Cost
The initial cost of the phenolic wall panel system will be based on the specifications of the project. (Refer to this article for more information about factors that affect install costs of phenolic panels.) Essentially, once the project specifications are determined, the initial cost will be a straightforward number.
Maintenance Cost
As we mentioned in an earlier section, phenolic cladding panels are manufactured for ultimate durability, which means the maintenance consideration in a phenolic wall panel TCO is extremely low. The weather-, graffiti-, and scratch-resistance of phenolic exterior wall panels, combined with the durability to withstand harsh cleaning when necessary, work together to offer high longevity with minimal maintenance.
Remaining Value
The remaining value is essentially a consideration of longevity. The kind of durability offered by phenolic cladding panels results in unparalleled longevity. Due to the material composition, exterior phenolic wall panels have an expected and proven product lifespan of 40-60 years.
Bottom line: the total cost of ownership for a phenolic wall panel system is very nearly the equivalent of the initial purchase price.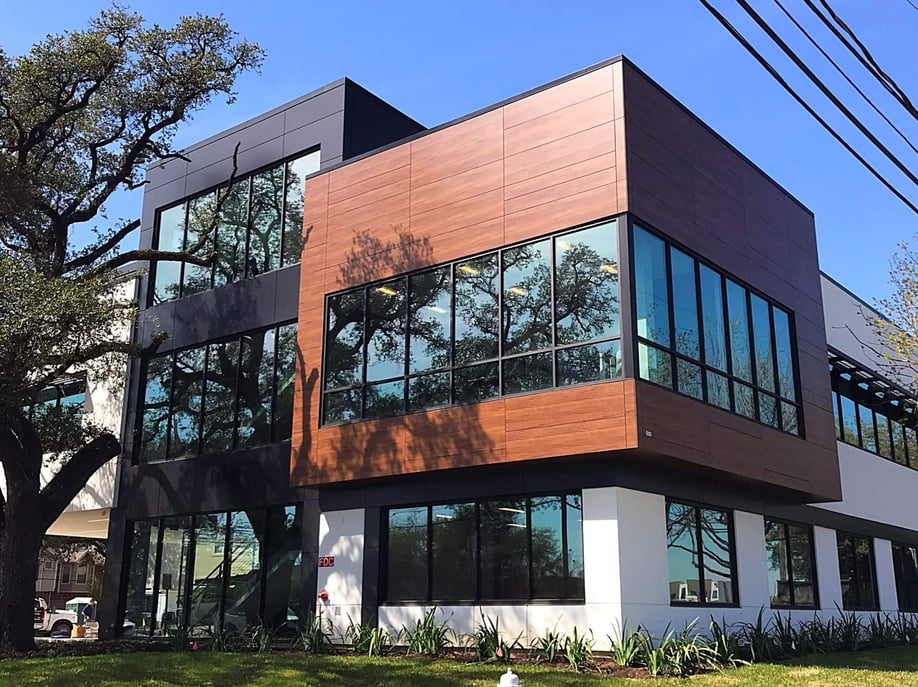 Why Phenolic Wall Panels Are Worth The Money Long Term
Simply put, high-quality exterior phenolic wall panels -- and specifically, Fundermax's Max Compact Exterior phenolic wall panels -- are worth the investment because their longevity and durability make the lifetime costs of phenolic panels significantly lower than other exterior materials.
When comparing phenolic cladding panels to other exterior building materials, even though the phenolic wall panel system may have a higher initial price tag, the picture changes drastically when the total cost of ownership is considered.
In addition to this, depending on the type of assembly used, there can be significant savings overtime on heating and cooling costs of the building when using a properly designed rainscreen system with continuous exterior insulation behind Fundermax panels.
For more information on exterior phenolic wall panels and whether they are the right solution for your project, contact Fundermax today.
---
[1] http://www.castlebri.com/wp-content/uploads/StuccoCare1.pdf