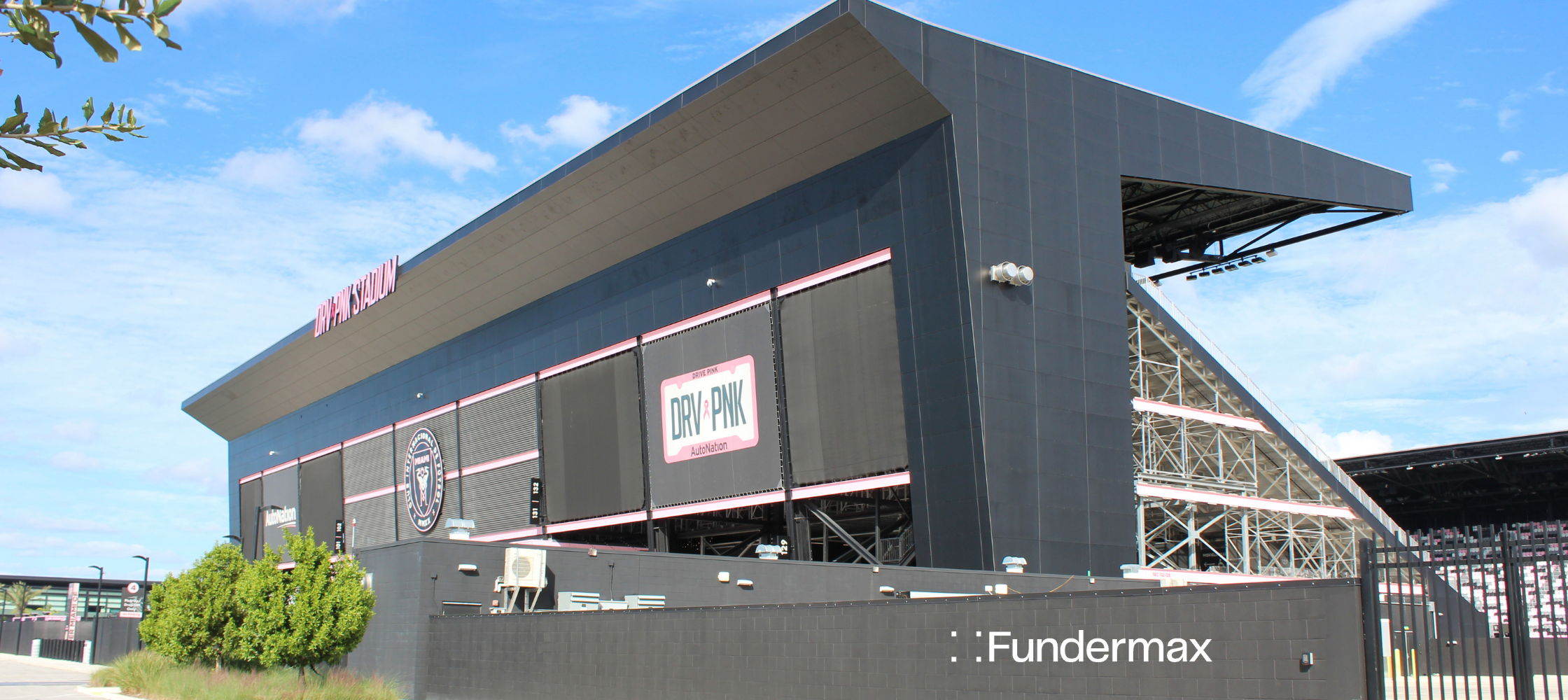 Project Spotlight: Lockhart Stadium (DRV PNK Stadium)
Today, the iconic site of Lockhart Stadium in Fort Lauderdale is home to Florida's Major League Soccer team, Inter Miami CF (Club Internacional de Fútbol Miami). The site includes Inter Miami's headquarters, training facility, practice fields, and the team's new home pitch: a brand new 64-acre natural turf, 18,000-capacity stadium.
Back in 2019, however, the site was just an abandoned sports complex buried in neglect – and the clock was ticking.
Situation
In March of 2019, Florida architecture firm Perez & Perez was contacted about an ambitious project: an 18,000-seat stadium for Inter Miami CF. The most ambitious part of the project: the 11-month timeline from design to completion. It had to be ready before the 2020 home opener.
To accommodate the short timeline, architects Jaime Ruiz (Perez & Perez) and David Manica (Manica Architecture) decided to simplify the design and structure by exposing certain parts and cladding others. Originally, the design called for all metal panels, but exterior phenolic wall panels rose to the top of the list for their superior durability and versatility.
Ruiz had used phenolic panels before, but he wanted black panels with a black core, and the previous manufacturer didn't offer those. Phenolic panels remained at the top of the list, if only they could get the design right.
Solution
The team chose Fundermax Max Compact Exterior phenolic panels for 3 main reasons:
Design Flexibility
Fundermax was able to provide the essential black core phenolic cladding panels, which allowed the architects' design to be fulfilled as intended.
Versatility & Durability
Not only would Fundermax panels not dent, they could also be cut onsite for revisions which was especially important given the tight timeline.
Low Maintenance
The superior durability of a phenolic wall panel system would lead to less maintenance than metal cladding, which is more likely to dent and require regular repairs or replacement.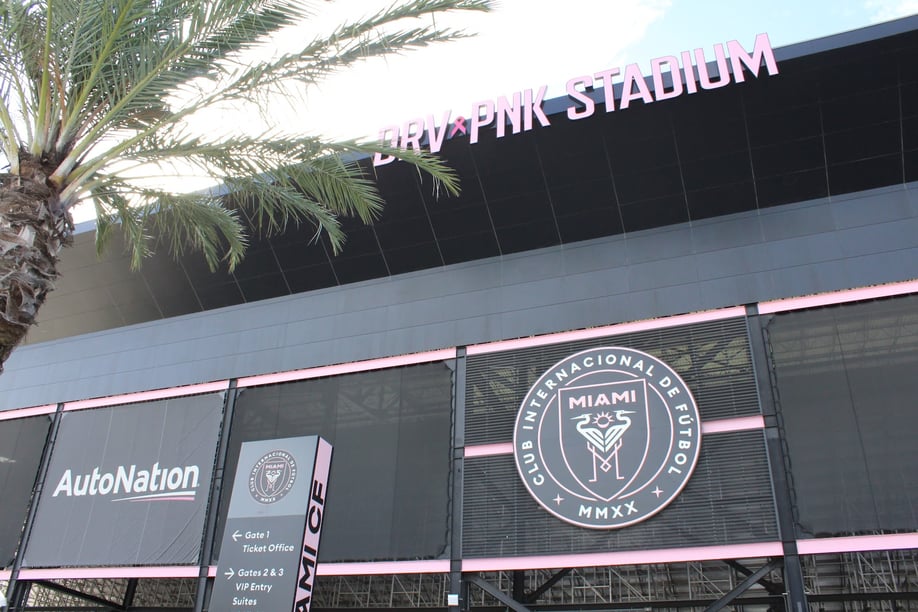 Results
The completed stadium, DRV PNK Stadium, leveraged black phenolic panels with black core and pink accent colors to represent the team and their partnership in breast cancer awareness.
Project Manager Philip Defrances was particularly pleased with the phenolic panel material. "[The Fundermax panels] are very easy to work with since they're so thin, and they're very rigid. They're easy to cut and to modify if we need to modify…I've worked with some other panels, and to modify them, you just don't get the same product."
The result: a stunning structure clad in striking architectural panels that can reliably handle Florida's persistent wind, heat, and humidity. As Ruiz sums it up: "Fundermax met everything we were looking for."
Watch the full video case study below or on our YouTube channel.
The Fundermax Difference
As mentioned above, finding black panels with a black core was essential to the design, and no other phenolic panel manufacturers were able to offer an exterior panel with an all-black core.
The part we didn't mention yet: Fundermax did not yet have an all-black core panel either. But, we worked with the architect and their Fundermax partner, Formas, to make a special exception and create the black core panels by special request. Thanks to the hard work and collaboration with Cecilia Pardo of Formas, we were able to create and deliver the desired panel.
In addition to Fundermax panels' superior durability and low maintenance, we stand behind our products with our industry-leading warranty. Fundermax exterior phenolic wall panels come with a 10-year warranty that includes labor.
Regarding the choice to work with Fundermax specifically, Ruiz affirms that the product quality was an obvious factor, but he notes that the Fundermax service experience stood out compared to experiences he'd had with competitors in this space. "For us, it was an easy decision."
For the rest of the details on this project, be sure to review our complete Lockhart Stadium Wall Panel Case Study.
This exciting wall panel case study features a tall order on a short timeline for Florida's new Lockhart Stadium.