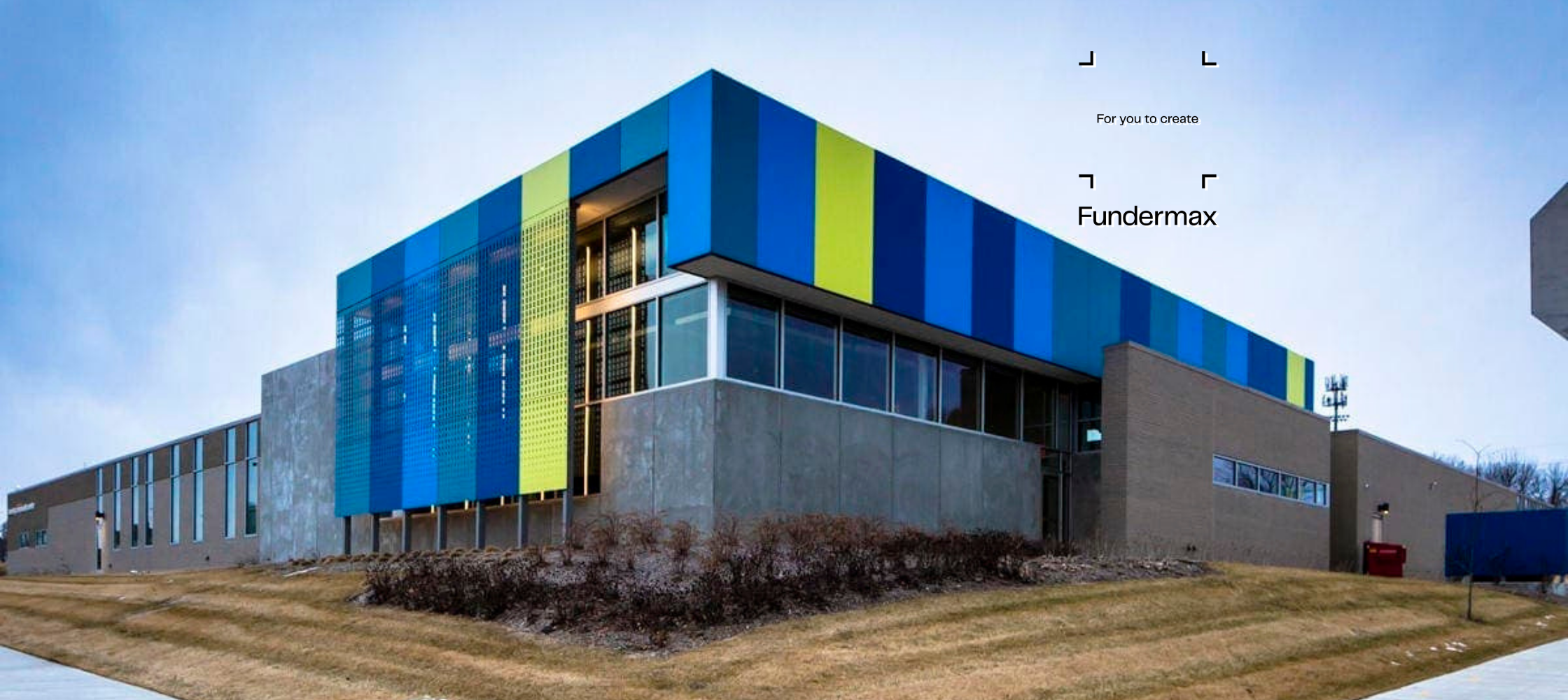 Key Factors to Consider When Installing Exterior Wall Cladding
Every exterior panel application is unique with its own advantages, such as our authentic panels. Although, they all still remain consistent with the need for durability.
Knowing how to install exterior wall cladding to best suit your project supports longevity and maintenance ease. This article will help you fasten on to the right approach for your application.
Phenolic panels, otherwise known as high-pressure laminate (HPL) panels, offer many benefits to exterior applications across industries like construction, transportation, and education. Available in a wide range of color and finish options to meet the design aesthetics, these exterior wall panels are easy to clean, weather- and UV-resistant and have a good fire classification. All of this supports the product's reliability and durability, which supports sustainability goals.
The question, though, is how to install exterior wall cladding and how the cladding installation method impacts long-term success. That requires a more detailed discussion of what to consider when installing HPL cladding outdoors. Read on.
What to Consider When Installing HPL Cladding Outdoors
Your decisions about how to install exterior wall cladding begin with a review of which HPL panel substructure you're using. The main options are wood, steel, and aluminum.
Wood
Wood is readily available at a relatively low cost and is a sustainable option. However, it can have a shorter lifespan and is more flammable. That is why choosing the right wall panel material involves several factors and knowing how to separate natural wood panels vs. HPL panels. Some manufacturers recommend an EPDM covering, but that adds cost. Plus, chemical treatments can have an impact on product quality.
Steel
With steel, Hat and Zee shapes are popular and at low cost. Yet cut ends must be painted to avoid corrosion. The substructure also needs to be 16ga or better for reliability. Even then, there can be issues with manufacturer compatibility.
Aluminum
Then there's aluminum. Its cost is higher than wood and steel, but its long lifespan delivers great value. There are also many supplier options with this non-corrosive substructure as all HPL manufacturers allow it.

Do You Want Vertical or Horizontal Mounting?
How you approach your compact panel installation will also depend on whether you are mounting the exterior panel vertically or horizontally. With such a range of exterior cladding available, you'll have to consider not only the design and durability but also the environment where the panels are being installed.
Other than appearance, there are various reasons to prefer one application over the other.
Vertical
Vertical orientation can be more durable as the direction of the panel mirrors the path of precipitation. The vertical wall cladding is often easier to clean and maintain too. On the other hand, vertical cladding installation can be more challenging and time-consuming.
Horizontal
Horizontal cladding installation tends to be faster and more straightforward, which can help with project deadlines. Still, keeping in mind that HPL panels are up to 65% wood-based, airflow and proper drainage is imperative. So, while vented and perforated horizontal systems exist, you'll more likely to choose vertical.
The right system will control and manage water and air infiltration, ultraviolet radiation and vapor transmission, heat transfer into/out of the building, and negative wind pressures.
There are also many fastening options to consider when deciding how to install your exterior cladding. Among exposed fastener options you'll have screws and rivets to decide between. Or you might take the concealed fastener route. We'll cover each in more detail.
What is an Exposed Fastened Mounting System?
Exposed fastening systems use screws or rivets matched to the exterior façade to provide maximum design freedom at an economical price point. Alternately, designers might call for black or polished fasteners to provide more contrast or an industrial feel to the exterior design. Nevertheless, exposed fasteners are used in back-ventilated rainscreen façades, soffits, or many other outdoor applications.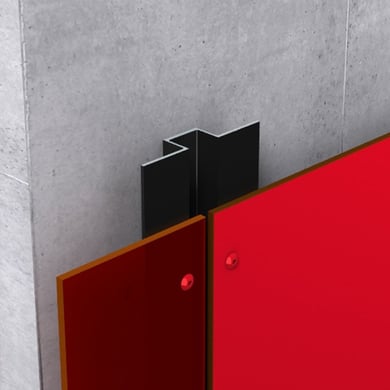 Exposed fastening systems are easy to install, clean, and maintain. Plus, they can be used in vertical and horizontal applications with a wide range of décor options.
When it comes down to it, you'll need to decide between screws and rivets.
Screws
Non-corrosive material is necessary. Torx T20 12mm diameter screws are the typical fastener in the U.S. Note: avoid overtightening or the panels will not stay flat.
Rivets
These are typically aluminum or stainless steel with a larger (16mm) diameter screw head. This means they lay flattered on the panel, but they can't be over-tightened.
You'll also have sub-framing options of wood, galvanized steel, or aluminum hat and zee systems.
Wood systems are typically vertical with 3⁄4" or more airspace needed from the face of the wall or insulation to the panel back.
Galvanized steel systems are primarily for vertical installations. Most manufacturers will require at least 16ga thickness and G60 or G90 coating should be used.
Aluminum Hat and Zee systems are readily available from several suppliers. A 1" extrusion works for most HPL panels.
In Miami, Florida exposed fastening and Max Compact Exterior panels provided a reliable, durable soffit without sacrificing style and design for the Maizon at Brickell Apartments.
What is a Concealed Fastened Mounting System?
For a different design aesthetic and functionality, you might prefer a concealed fastener system. These systems use hidden clips mechanically anchored to the back of your exterior paneling.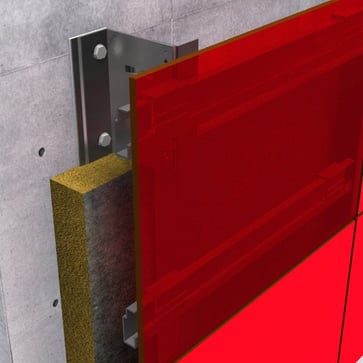 The panel clips drop over a horizontal rail affixed to a vertical wall bracket. This leaves the panel surface intact, so you avoid the issues mentioned above with the exposed fastener.
Concealed fastening construction typically costs more, takes more skill, and requires longer installation times.
With concealed fastened HPL panels, you'll be choosing from a clip or rail system.
Routed Edge Clip System
These use a machined edge on the panel to engage a clip that is fastened to vertical sub-framing. These systems are designed for plank, linear looks and will need the same height of panel in any given installation row. Simple-to-install, routed edge concealed clip systems are typically delivered right to the job site, which is a boon to project timelines.
Lap Siding Systems
These also use a routed edge on the panel and clip but are designed for one panel to overlap the next panel below, typically by 1". These systems are more common in residential applications (think Joanna Gaines of Fixer Upper and her beloved "shiplap"). This type of system can give the rainscreen façade a traditional wood siding look.
Max Compact Exterior HPL panels paired with a concealed fastening system were used as a rainscreen façade to achieve a bright, beautiful appearance on this Learning Community Center in North Omaha, Nebraska.
Achieve Architectural Freedom with HPL Exterior Cladding
Deciding how to install HPL exterior cladding considers many factors. When weighing vertical or horizontal, exposed or concealed fastening, and the various material choices available, you'll need to consider mechanical properties, finish, corrosion protection, code compliance as well as design aesthetic.
A thorough understanding of the project specifications and unique pressures of the application will make all the difference.
Fundermax's HPL compact panels can meet your exterior needs and are available for interior and laboratory applications too. Our durable high-pressure laminate panels are used in commercial and residential buildings, labs, university buildings, public facilities, and more. Visit our project gallery to find out more about Fundermax, a globally trusted, sustainable brand.