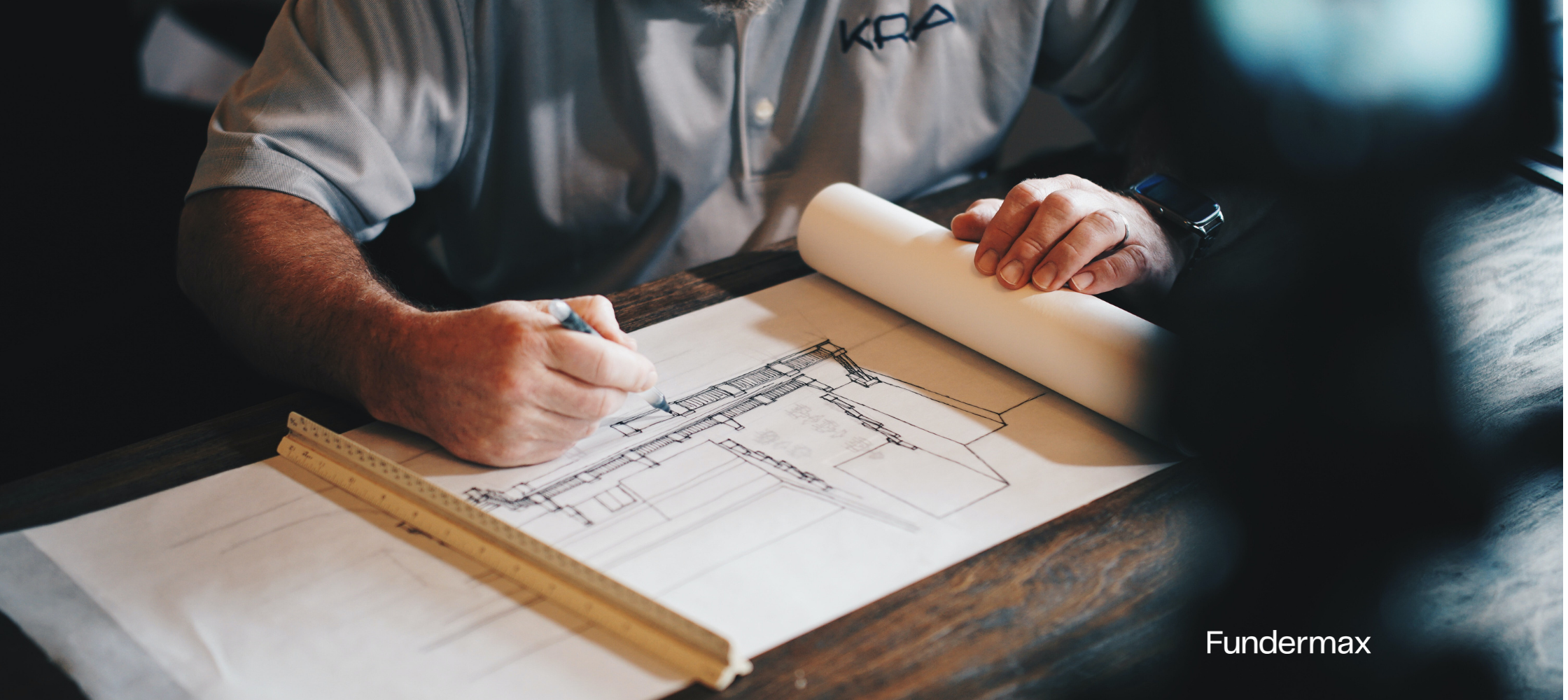 Factors That Affect the Install Costs of Phenolic Panels
Choosing the right material for a project is essential, and in the case of high-traffic areas, the long-term value of the investment is generally the higher priority.
But, it is also important to consider upfront install costs and the factors that can influence those.
Benefits to Using Phenolic Panels on Your Project
Phenolic panels, also referred to as high-pressure laminates (HPL), have been widely used by architects throughout Europe for some time. The popularity of HPL panels is now growing across North America as architects, designers, and contractors recognize the benefits of this material for both interior and exterior applications.
Durability
Phenolic exterior wall panels and interior phenolic wall panel systems are all created for ultimate durability. The HPL material is weather-resistant, graffiti-resistant, impact-resistant, and fire-rated, making it an ideal material for high traffic areas in even the harshest conditions.
Low Maintenance
Thanks to its incredible durability and longevity, there is little to no maintenance required for a phenolic panel system. Both interior and exterior phenolic wall panels are colorfast, so even exterior phenolic cladding panels will not fade or deteriorate when exposed to the elements.
Appearance
A Fundermax phenolic wall panel system offers maximum design freedom because we produce over one hundred different color options. For even greater customization, your custom design can be digitally printed on a phenolic panel while maintaining all of the same durability.
Sustainable
Exterior phenolic wall panels are environmentally friendly without compromising performance or design. Specifically, Fundermax exterior HPL panels consist of 65% natural fibers and are FSC certified. With the ever-increasing emphasis on sustainability in construction and design, this and other certifications mean Fundermax phenolic panels may contribute to LEED standards in a number of categories.
What Determines Your Wall Panel Install Costs
Phenolic panel install costs are determined by three main considerations: design intent, materials, and labor.
Design Intent
The size and complexity of the cladding systems will largely affect the wall panel install costs. For example, the install costs of large-format phenolic cladding panels over a large building exterior will be more cost-efficient than the install costs of smaller, more complex design elements. HPL panels can also add great decorative accents at entry portals or other places in the design of the building in combination with other materials.
Materials
The materials required for the phenolic panel rainscreen system will also help determine the overall wall panel install costs. Materials include the HPL panels themselves, the materials used to construct the substructure behind the panel system, as well as fastening materials and insulation thickness and type.
Labor
Cost of labor is one of the most variable elements in estimating HPL panel install costs. The size and complexity of the project affect the amount of labor required, and the price of that labor varies greatly based on the specific market in which the project is located.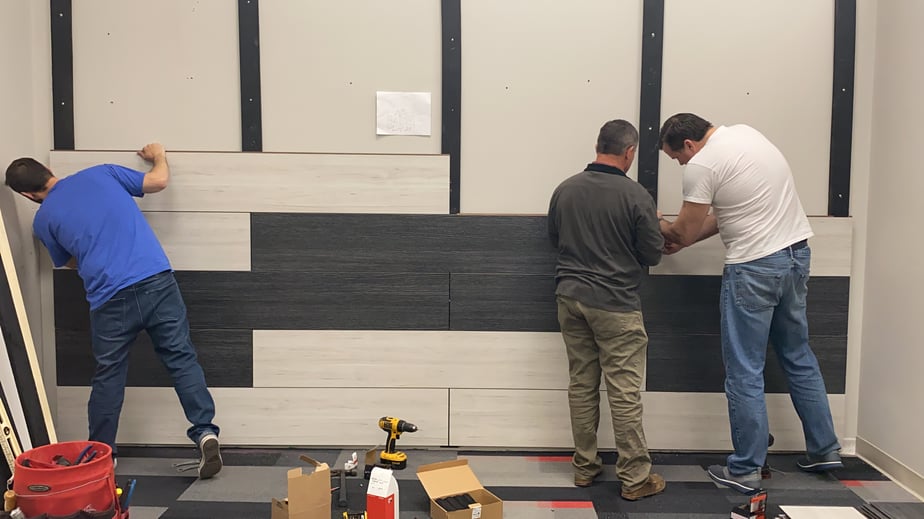 Factors That Can Affect Your Phenolic Panel Install Costs
By considering factors that can affect install costs, using an exceptional product like Fundermax phenolic cladding panels may be more within reach than you thought.
Attachment Method
There are three main attachment methods for a phenolic wall panel system, and their install costs vary.
Concealed Fastener System
This method embeds anchors in the back of the phenolic cladding panels which then hang on horizontal rails attached to vertical wall brackets. The elimination of any exposed fastening points adds freedom to the design but also complexity to the installation.
Manufacturing phenolic cladding panels for use with a concealed fastener system requires the highest level of expertise. This type of wall panel system involves a more complex substructure, and thus more sub-framing materials, than other attachment methods. The increased complexity, material, and labor involved result in install costs that are approximately 50% greater than in other attachment methods.
Exposed Fastener System
As the name suggests, this method allows for exposed fastening points. It is worth noting, however, that with the use of color-matched screws or rivets the fastening points blend in well. Polished fasteners can also be used for a more industrial look.
Regardless of the intended attachment method, HPL panels are precisely cut to specifications offsite. Utilizing an exposed fastener system allows for more onsite flexibility because the panels can be field-modified (concealed fastener system panels are more limited on-field modification.
Exposed fasteners still attach to aluminum or wood sub-framing, but the complexity of the substructure is much less than that of a concealed fastener system. All of these factors result in a significant reduction in install costs.
Plank System
Attaching phenolic wall panels in a plank system essentially offers the look of a concealed fastener system with the lower install costs of an exposed fastener system. The lower install costs are partly due to the user-friendliness of this specific attachment method.
Fundermax's plank system does not require the degree of specialized labor that is required for installing wall panel systems from other phenolic panel manufacturers. Our prefabricated HPL panels are installed on a concealed clip system, combining all of the high design of a phenolic exterior wall panel system with easy installation and reduced install costs.
Customization
One of the greatest advantages of a phenolic wall panel system is the complete design freedom that is available. Architects and designers will want to consider their custom design and the impact on the overall install costs.
Depending on the scale and specifications, custom digitally printed HPL panel install costs will run approximately 15-25% more than panels produced using the standard colors or designs offered by the phenolic panel manufacturers. Although well worth the investment for the design impact, it is a factor to consider when selecting Individualdécor digital printed panels.
Market
The scale and complexity of your phenolic wall panel system will affect the amount of labor required to install that system, but the market in which your project is located will determine the price of that labor. As labor prices vary from one region to another, these variances will significantly increase or decrease the phenolic panel install costs for your project.
Climate
An easily overlooked factor that affects the install costs of phenolic cladding panels is climate. The climate in your project's area can greatly influence the type and amount of insulation required in an exterior phenolic wall panel system.
Why Phenolic Panels Are a Wise Investment
Discussing install costs inevitably brings the focus to the "right now" -- and while upfront costs are an important consideration, architects and designers are wise to keep the big picture in mind.
The durability and longevity of materials are essential, and in the case of a material like Fundermax exterior HPL panels (which include a competitive 10-year warranty that covers labor), install costs will only need to be considered once, maintenance costs will be minimal, and replacement costs will be virtually irrelevant.
If you are considering a phenolic wall panel system, we would love to help you get a better idea of install costs for your specific project. Contact us for more details.