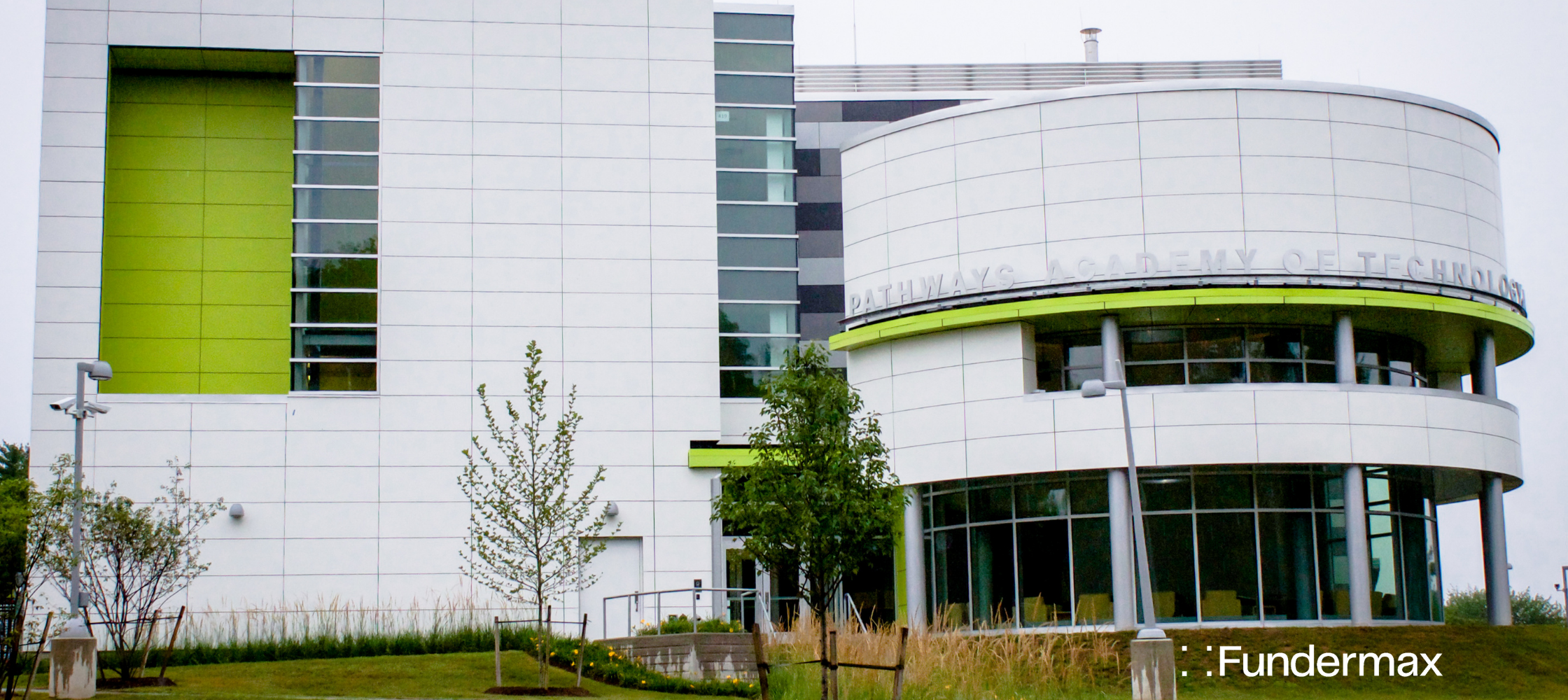 Can You Use HPL Panels in a Curved Design?
Along with sustainability and versatility, curving designs have made the short list of top design trends of 2022. In a recent interview with Architectural Digest, trend forecaster Michelle Lamb describes "rounded details ranging from circular structural elements to gentle curves."
Whether in exterior or interior applications, the influence of curves on design has already begun to make an exciting impact – but it comes with unique challenges.
We know that architects and designers consistently face the challenge of leveraging high-performance materials without compromising high design – and incorporating curved architectural elements is certainly no exception.
The use of high-pressure laminate panels (also called HPL or phenolic panels) is already on the rise thanks to the material's sustainability and versatility, among other things.
But, is it possible to incorporate phenolic panels in a curved application? Yes!
Why Use Phenolic Wall Panels?
Design Flexibility
Fundermax has been creating high-pressure laminates for over a century, and as one of the leading phenolic panel manufacturers in the world, we are committed to providing the highest quality phenolic panels while remaining flexible and design-focused. That means our phenolic panels are manufactured to meet the needs of the specific design according to the architect's original intent.
Versatility
Closely related to design flexibility is material versatility. As mentioned above, versatility is one of the primary reasons phenolic panels have been growing in popularity among architectural materials. The distinct features and advantages of HPL result in a material versatile enough to provide solutions for even the most unique applications, including roofs, curves, and perforations.
Sustainability
With the ever-increasing demand for sustainability in design and construction, phenolic wall panel systems have been a welcome solution for a growing number of architects. Keep in mind, though: as is the case with many manufactured goods, while the materials that comprise phenolic panels are environmentally friendly on their own, choosing sustainable phenolic panels begins with choosing sustainable phenolic panel manufacturers. Choose a manufacturer that is certified and committed to sustainable operations and to producing sustainable phenolic panels.
Longevity and Durability
According to the Green Building Council, the greatest asset of phenolic panels "is their strength and durability… [It] allows them to maintain their performance and appearance over a long lifespan. They can withstand climate extremes, filter out 99% of UV rays, and are Class A or B fire rated." Meanwhile, the durability of HPL makes it a low-maintenance solution. The non-porosity of phenolic resin panels makes them graffiti-resistant and easy to clean.
Ease of Installation
Multiple fastening system options and the ability to combine cladding materials both contribute to the ease of installation and design flexibility of a phenolic wall panel system. Phenolic cladding panels can be mounted horizontally or vertically and may use wood, steel, or aluminum substructures. Depending on the application, exposed or concealed fasteners may be leveraged to deliver the desired aesthetic while maintaining functionality. Additionally, phenolic panels are more lightweight than timber or stone, which can aid installation and reduce material transportation costs as well.
Code Compliance
Testing and code compliance are a top priority at Fundermax, and, here in the U.S., we have remained ahead of the curve for HPL. Even before high-pressure laminates were included as a specific segment of IBC Chapter 14 in 2012, Fundermax invested in a full ICC Evaluation Services Report for our Max Compact Exterior phenolic wall panels, meeting ICC AC92 Testing Criteria which remains far beyond the minimum IBC Code requirements for HPL. (For more details on code compliance and phenolic panels, see this article.)
Important Considerations When Installing Phenolic Panels in a Curved Application
1. Exposed Fasteners
When using HPL panels in a curved design, exposed fasteners are required. Concealed fastening systems are unable to hold the panels to the curved radius; but exposed, color-matched fasteners provide a reliable solution.
2. Phenolic Panel Radius
The best panels for a curved design will be 6- to 8-mm thick. When using 6-mm panels, a radius as tight as roughly 9 feet can be achieved. For 8-mm thick, the phenolic panel radius can reach approximately 14 feet.
3. Panel Installation
Using phenolic panels in a curved application will involve a cold curve in the field at the time of installation.
4. Manufacturer Involvement
Be sure to involve your phenolic panel manufacturer as early in the design process as possible. They will want to work with you to ensure the specs are correct, confirm that the desired radius is possible, and determine the best kind of panel for the application. At Fundermax, we want to review every radius application in order to ensure that the architect's original intent can be achieved.
Examples of HPL Panels in a Curved Design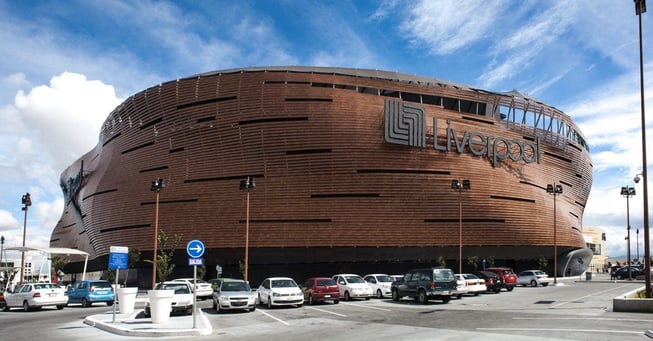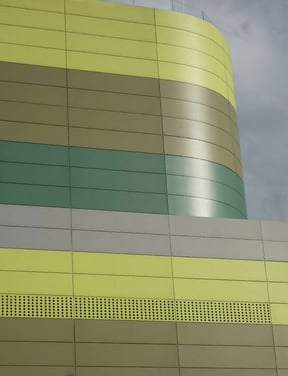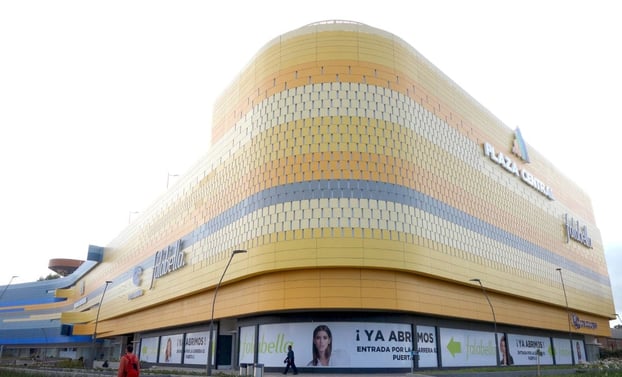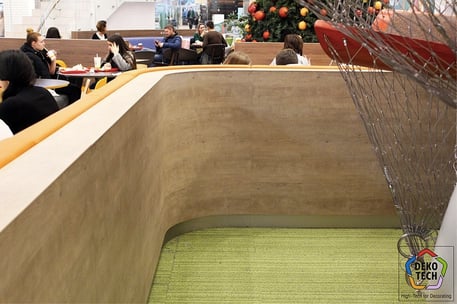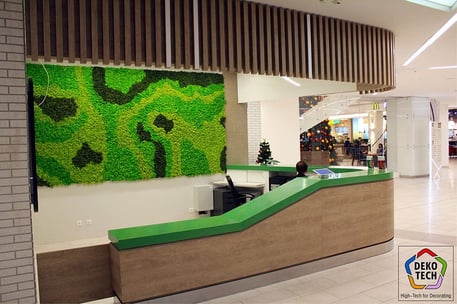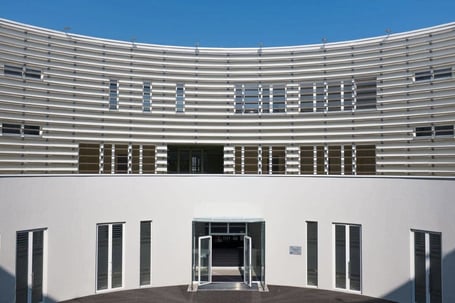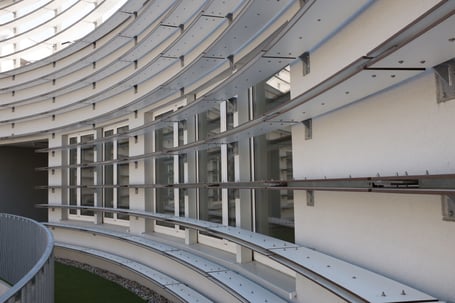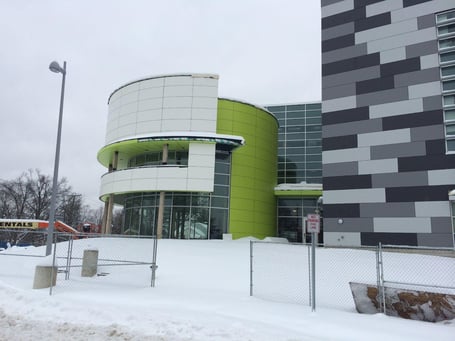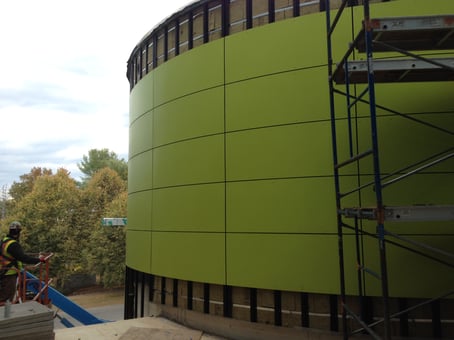 We understand that the best panels for a curved design are actually quite unique in quality. As one of few phenolic panel manufacturers who offer this quality of HPL, we are especially diligent in reviewing curved applications. If you are evaluating the best panels for a curved application, reach out to us. We can help you determine whether phenolic panels will be a good fit.