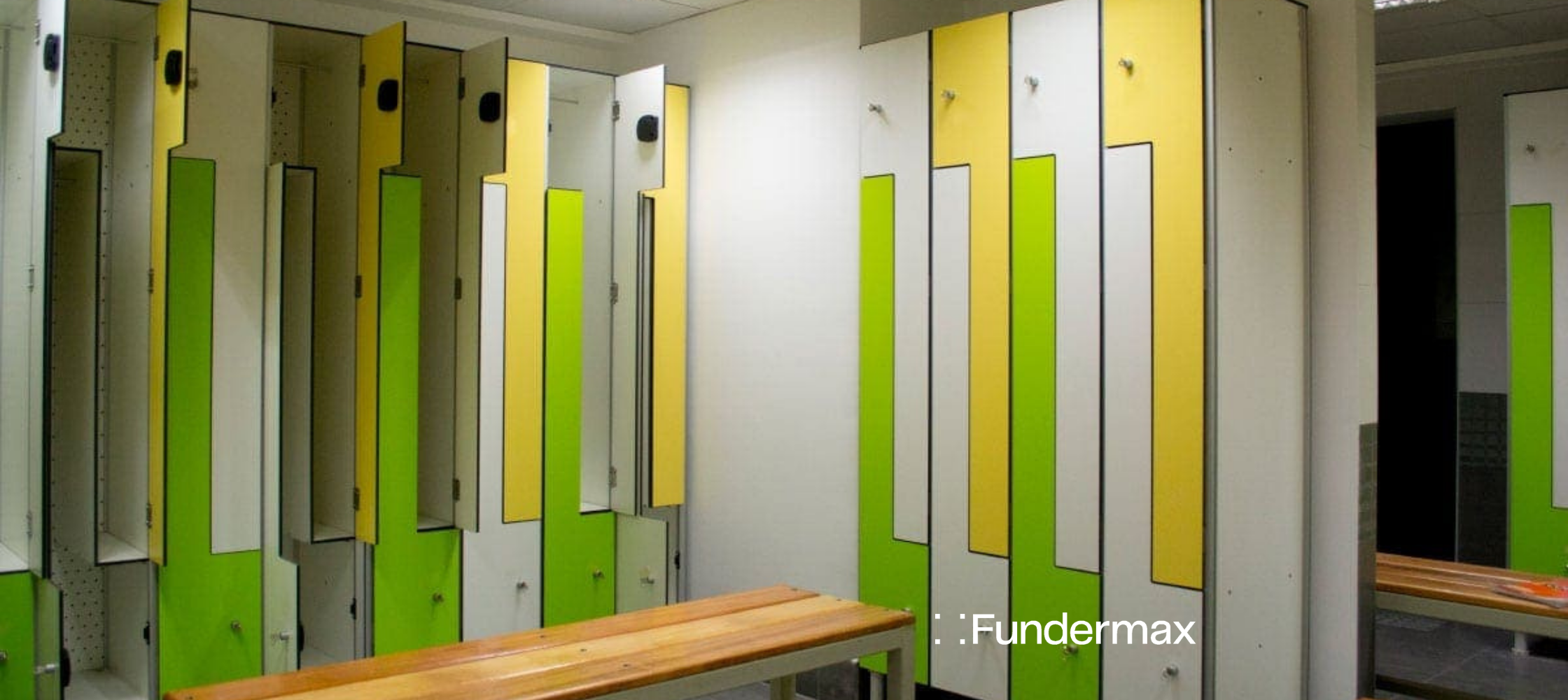 How HPL Panels Offer Design Freedom for Today's Architects
As a globally trusted phenolic panel manufacturer, Fundermax has worked with builders and architects around the world in a wide variety of applications. Our experience gives us a unique view of the various benefits of phenolic panels – and how architects can maximize those benefits in their design.
More than just making panels, Fundermax works hard to remove design limitations from the architects we work with. When a versatile, durable material meets an abundance of décor options, architects have the opportunity to leverage a technical advantage and a creative advantage. With this combination, phenolic panels offer virtually limitless design freedom to architects and interior applications.
Benefits of Interior Phenolic Panels
1. Durability & Longevity
Specify high-performance materials, but don't compromise high design: this is a challenge architects and designers face all the time. It's also one reason Fundermax remains committed to providing design-focused flexibility while offering the highest quality interior architectural panels.
The superior durability and longevity of phenolic panels makes them a viable option for all types of applications without concern for location, exposure, or maintenance. This kind of durability affords a confidence that allows more time to focus on design.
Leveraging the longevity of impact-, graffiti-, and scratch-resistant interior architectural panels makes sense whether designing for modest wear and tear or for high-traffic interior applications. Fundermax panels are subjected to rigorous resistance testing, ensuring that our phenolic resin panels can resist even the harshest conditions, including moisture, fire, UV exposure, and more.
2. Cleanability
For many interior applications, the durability of a wall panel system comes down to its cleanability. Especially when installing interior architectural panels below ten feet, it is essential to choose a material that can withstand the harsh cleaners required for removing dirt, grime, stains, and graffiti.
A phenolic wall panel system is easy to clean, primarily because phenolic resin panels are nonporous – which means they're also impervious to moisture and don't support the growth of mold or mildew. When fungus, dirt, and dust particles make their way onto the nonporous panel surface, they can typically be removed by simply cleaning with water.
What about stains or graffiti that water can't remove by itself? High quality phenolic panels can tolerate harsh solvents like acetone without damaging the panel. For example, Fundermax panels can stand up to this wide range of harsh chemicals and solvents often needed in high traffic areas.
3. Appearance
When architects can select from a vast array of colors and finishes (even custom printing!) with full confidence that a material will fulfill their original design intent, maximum design freedom is realized. Shanko Chowdhury, an executive business head of decoratives, notes, "HPL comes in a wide range of styles, making it a favorite with designers and architects."[1]
Consider the cohesive design created by utilizing the same material and décor across multiple locations including wall panels, bathroom partitions, lockers, or even furniture.
On the other hand, consider the possibility of combining different decors, textures, and finishes in one design. Fundermax fastening systems allow for combining cladding materials. These fastening systems also enable retrofitting and recladding, further contributing to the product's versatility and design flexibility.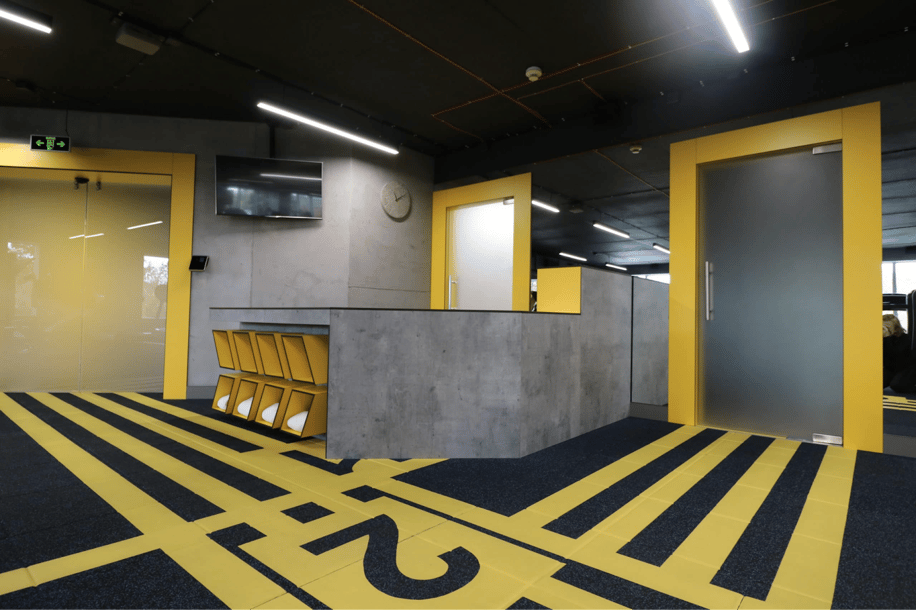 Four Ways Phenolic Panels Offer Design Freedom
Thickness Options
Phenolic panels can be crafted in a variety of thicknesses. It is worth noting that Fundermax panels come in a wider range of thicknesses than can be found elsewhere, from our thinnest at 5/64" (2mm) to our thickest at 13/16" (20mm). More limited options of 5/16" (8mm), 3/8" (10mm), and 1/2" (13mm) are available from other leading phenolic panel manufacturers.
Size Variations
The availability of different phenolic panel sizes adds a valuable layer of design flexibility – if an architect knows how to make the most of that flexibility. From pattern directionality to complex color design elements, factoring in Fundermax wall panel sizes from the start will open the door to maximum design freedom. Wall panel sizes vary widely based on the manufacturer, and again, Fundermax offers more options than others.
Décor Options
Fundermax offers phenolic panels in a broad range of colors, materials, finishes, and textures, including superior wood grains. Additionally, phenolic wall panels can be mounted horizontally or vertically and may use wood, steel, or aluminum substructures. This flexibility, combined with multiple options for fastening (like concealed or exposed), contributes to an architect's design freedom.
Individualdécor
We recognize that the purpose of color choices in an architectural space goes far beyond decoration. "The impression of a color and the message it conveys is of utmost importance in creating the psychological mood or ambiance that supports the function of a space."[2] But, what if the precise color is not part of a manufacturer's standard range? Enter: Individualdécor, Fundermax's digitally printed phenolic panels.
The color capability of digital printing allows for any specific color to be printed. That means architects and designers can break out of even the widest range of colors offered by phenolic panel manufacturers. Additionally, beyond solid colors, Fundermax works with project architects to ensure precise images that are crisp, clear, and perfectly sized. Individualdécor wall panels are digitally printed on one side (the reverse side remains a standard, matte color), and Fundermax stores the customer's digital image for ten years, making panel reprints simple if needed.
Examples of Interior Designs Using Phenolic Panels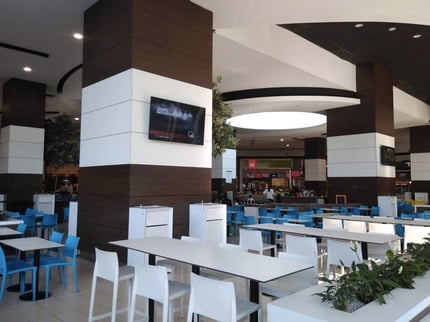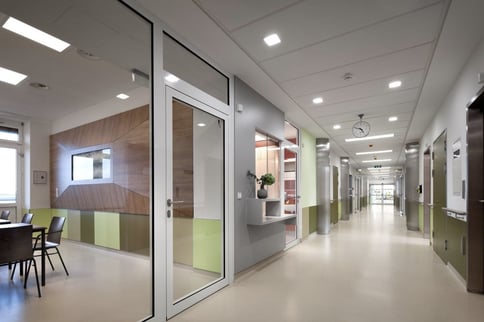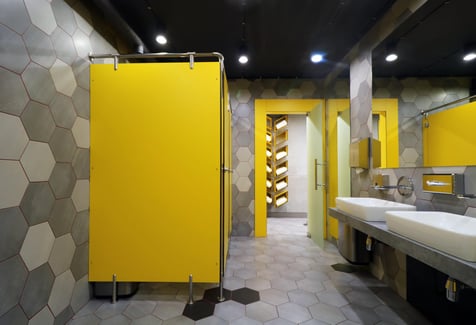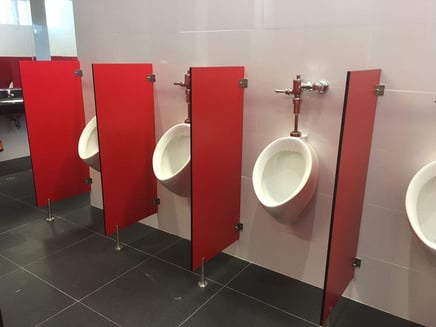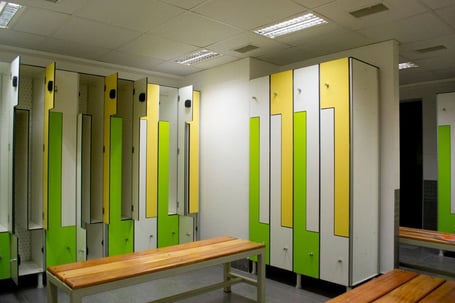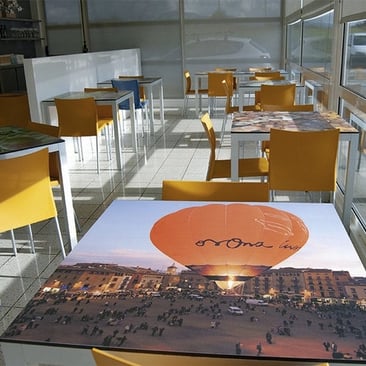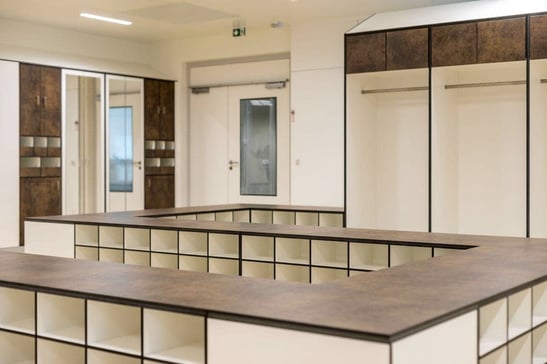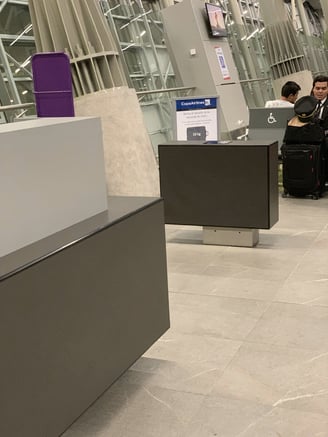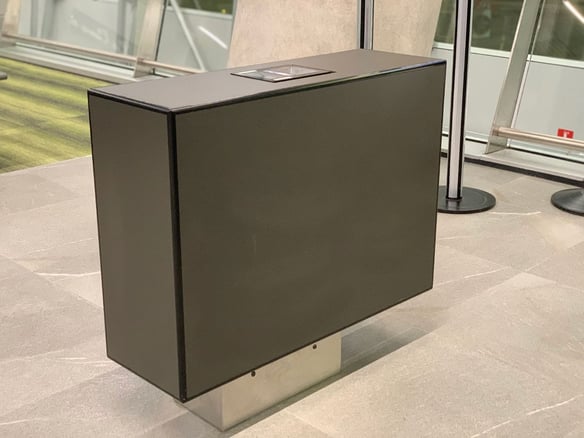 At Fundermax, we pride ourselves in combining ultimate design freedom with unmatched product performance. We study trends in order to offer architects the designs they need while still providing the highest quality, most durable panel possible. We are more than just phenolic panel manufacturers. We are dedicated partners who go above and beyond to empower and enable architects to create without limits.
Remember, the best way to get the most out of your interior designs with phenolic panels is to include a rep from your phenolic panel manufacturer in the earliest stages of the project. (By earliest stages, we mean the design and budget round. Do not wait until bidding to involve the manufacturer's rep!) Our Fundermax reps have valuable experience with various project types using phenolic panels. Reach out today to connect with your rep and determine which panels will be best for your project.
---
[1] https://www.constructionweekonline.in/long-lasting-wonder
[2] https://medium.com/studiotmd/the-perception-of-color-in-architecture-cf360676776c