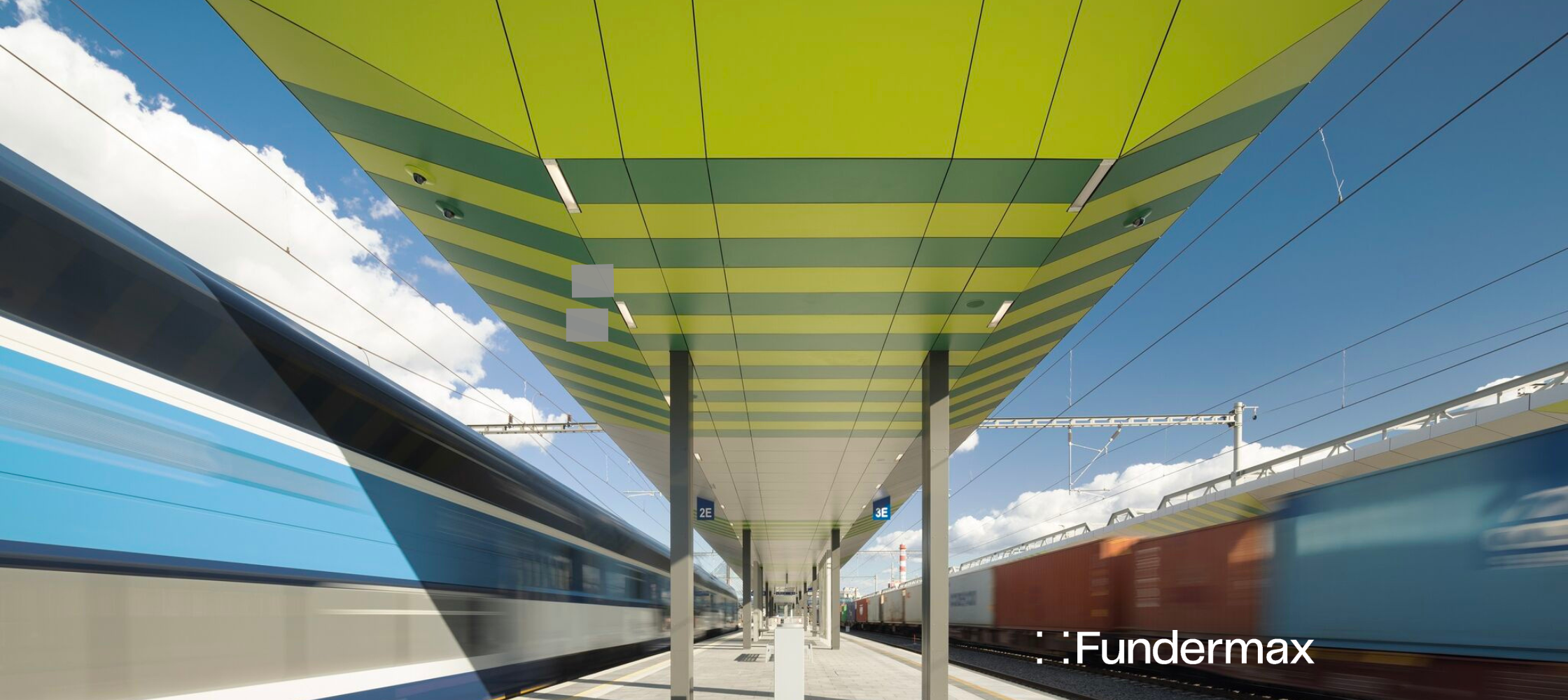 The History of High Pressure Laminate Panels
Fundermax has worked with builders and architects around the world in a wide variety of phenolic panel applications. With over a century of experience in the industry, we have seen quite an evolution of both manufacturing technologies and architectural designs.
Here, we will take a look at the history of high-pressure laminates. (For reference, high-pressure laminate panels are also called HPL or phenolic panels, so we'll use the terms interchangeably.)
What Are High-Pressure Laminate Panels?
High-pressure laminate panels are highly resistant architectural panels made of natural core material layers and thermosetting resins that are cured under high pressure and temperature. Even better, the material's extraordinary performance and sustainability do not require the sacrifice of high design. Phenolic wall panel systems offer maximum design freedom with an abundance of options including colors, textures, fastener systems, and custom printing.
How Are HPL Panels Made?
Fundermax panels are made by compressing kraft papers and binding resins using high pressure and heat. Phenolic panel creation begins with specially selected core paper that meets strict parameters for color, weight, and tear strength, called kraft paper. To be able to join the core paper layers long-term, they are impregnated with resin types that are known for their binding strength - melamine and phenol.
The core papers are impregnated with a precisely calculated application of phenolic resin; the freshly impregnated paper is then dried, cut, and placed on steel pallets. Like the core papers, the decor papers are impregnated with décor paper resins and then dried, inspected, and cut.
Then, they are layered and stacked. Fundermax Max Compact boards are made of several layers of core paper and one layer of decor paper on each side. The thickness of the board determines the number of core paper layers needed.
After stacking is complete, the semi-finished board goes into the press between two heated press plates. Symmetric pressure and consistent heat are required to guarantee an appropriate joining of the impregnated paper layers. This thermo-setting creates strong, irreversible bonds that contribute to the durability of high-pressure laminates.
Before leaving the press, the phenolic panels are cooled. Next, the boards are trimmed, and then both sides of the board are given a thorough visual examination. Finally, the HPL panels are labeled, stacked, and ready to be packed for shipment to the customer.
The History of High-Pressure Laminates
The history of HPL dates back to 1896 when Belgian-American chemist Leo Hendrik Baekeland became the first to experiment with making laminate sheets. Originally, cotton textile and glass fiber was mixed with resin. This created thick panels of a kind of electro-insulating material. Then, they substituted all of the textile fibers with paper. The cured resin and paper was called hard paper.
In 1907, Baekeland patented a product named Bakelite. The Bakelite material was composed of sawdust and wood fibers that were combined with phenol resins and then pressed into metal forms and cured by heat. Then, in the 1920s, flat boards were produced by saturating paper with phenol-formaldehyde resins and then curing it between steel plates. These early laminates were technical, not decorative; they could only be purchased in black or brown and were mainly used for electrical parts due to their insulating properties.
Note that Baron Justus von Liebig, a German chemist, discovered melamine resin back in 1834, and while this introduced the exploration of melamine-formaldehyde reactions, it would take another century before companies began using melamine resins commercially in the 1930s.[1]
Here, the history of phenolic panels takes an exciting turn. The 1930s saw the introduction of colorful finishes, and HPL panels became a popular choice for interior fit-outs in buildings requiring high style as much as high durability. Phenolic panels made their debut in cafés, railway cars, and ocean liners including the RMS Queen Mary.
The 1940s brought the development of decor papers with high absorption of melamine-formaldehyde resins, which was the pivotal step toward the first decorative HPL. However, the major turning point in the history of high-pressure laminate panels came after WWII: in the 1950s, manufacturers began to saturate the core paper layers with phenol resins and press them with décor paper saturated with melamine resins. These years saw the development of various decorative patterns and flame-retardant finishes. Phenolic panels became recognized for their durability, practicality, clean aesthetics, and hygienic properties.
In the following decades, high-pressure laminates kept improving in both style and function, offering outstanding features that continue to make them a popular choice, satisfying the high design and performance needs of today's architects, builders, and designers.
Why Are HPL Panels Growing Popular in North America?
Phenolic panels have been popular in Europe for quite some time due to their modern look, low maintenance, and sustainability. The demand for phenolic panels among North American architects and designers is growing now as well. The top reasons why phenolic panels are rising in popularity include:
1. Cost-Effectiveness
Did you know the total cost of ownership of a phenolic wall panel system is very nearly the equivalent of the initial purchase price? The lifetime costs of phenolic wall panels are significantly lower than other exterior materials thanks to their longevity and durability. This makes high-quality exterior phenolic panels a cost-effective investment.
Additionally, over time there can be significant savings on the building's heating and cooling costs when using a properly designed rainscreen system with continuous exterior insulation behind Fundermax panels.
2. Ease of Installation
One of the most commonly mentioned benefits of phenolic panels is the ease of installation.
Installing a phenolic wall panel system is a fairly straightforward process; the three main factors to consider are substructure material, mounting direction, and fastening system. Additionally, Fundermax's variety of panel sizes and fastening systems provide options to fit any budget or aesthetic.
3. Durability
As a general rule, HPL panels are strong building materials known for their scratch-, impact-, weather-, and chemical-resistance. However, to ensure you select the most durable phenolic panel system, be sure to work with globally trusted and highly reputable phenolic panel manufacturers like Fundermax, who go above and beyond the industry standard for durability.
For example, the acrylic surface of Fundermax's Max Compact Exterior phenolic wall panels is 5x thicker than comparable products from other phenolic panel manufacturers, making them exceptionally durable, even down to high-traffic installations below 10 feet.
4. Sustainability
Sustainable construction reduces the industry's overall impact on the environment during construction and throughout the lifespan of the building, which is why phenolic panels are considered a sustainable material. Using HPL panels can contribute to a client's environmental goals in many ways.
Fundermax exterior phenolic wall panels are FSC Certified and consist of 65% natural fibers, and some of our interior phenolic panels now utilize 100% recycled core paper. Fundermax also has several ISO certifications that demonstrate our company-wide commitment to operate in a responsible manner.
For more details, consider this article on Fundermax and LEED and Fundermax's Green Energy Manufacturing.
5. Code Compliance
Fire rating and code compliance are two important safety matters, and Fundermax has consistently remained ahead of the curve among phenolic panel manufacturers in this regard. While some high-pressure laminate panels have a standard Class B fire rating, all Fundermax exterior phenolic panels are Class A fire rated, and even before the code adoption of high-pressure laminates as a specific segment of IBC Chapter 14, Fundermax invested in a full ICC Evaluation Services Report for our Max Exterior Façade Cladding. The rigorous testing of all Fundermax products offers architects the confidence and assurance of local and national code compliance.
6. Versatility
There are so many ways to use phenolic panels.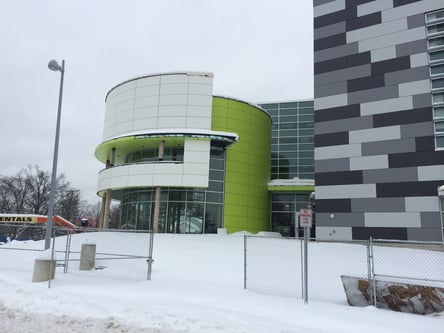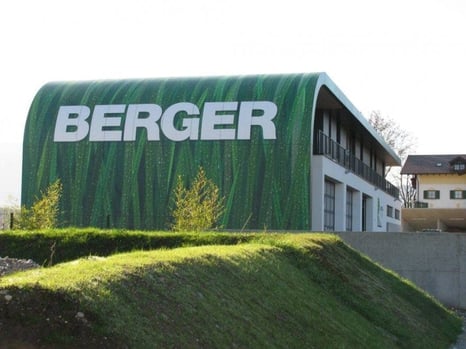 Curved designs Signage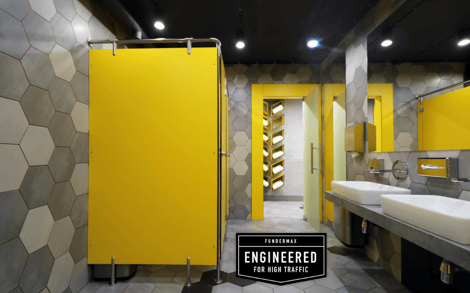 Bathroom partitions Lockers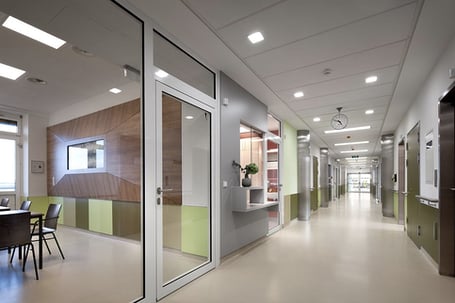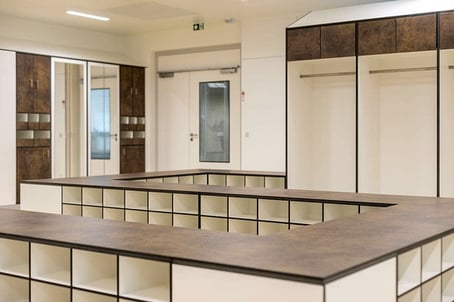 Interior wall lining Furniture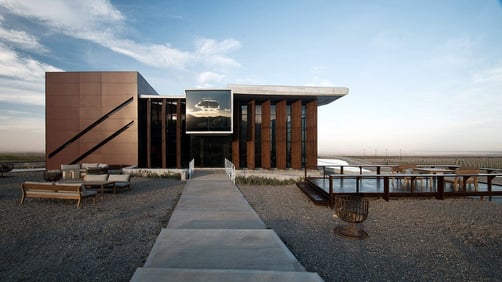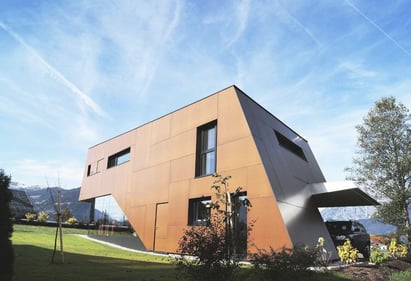 Building on the foundation and the history of HPL panels, we at Fundermax continue to combine unmatched product performance with ultimate design freedom. We are more than just phenolic panel manufacturers; we are dedicated to our craft, going above and beyond to partner with and empower architects to create without limits.
---
[1] Melamine buttons 2022, Museum of Applied Arts & Sciences, accessed 10 June 2022, <https://ma.as/240662>