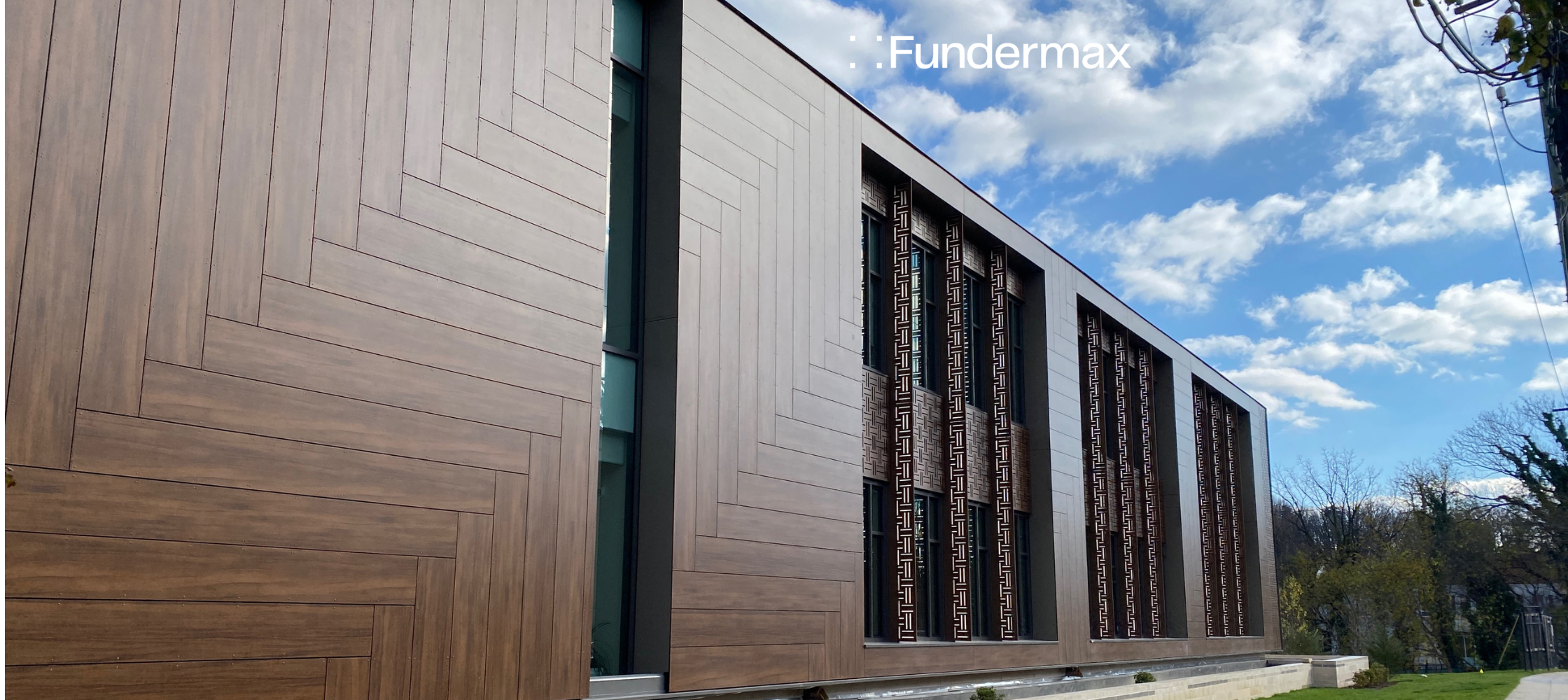 Can Phenolic Panels be Installed on Vertical & Horizontal Subframing?
Phenolic panels are among today's most innovative architectural materials. The versatile cladding panels can be leveraged in many parts of a building's design, and Fundermax is committed to maximizing that versatility by offering multiple mounting directions and fastening systems – and covering all of them under our industry-leading warranty. Yes, really.
Can Phenolic Panels be Installed on Vertical and Horizontal Subframing?
The simple answer is, yes! While most phenolic panel manufacturers do not encourage their customers to install HPL panels in both orientations, Fundermax does. Why? Because we believe that design freedom is important in architecture. To facilitate that design freedom, Fundermax phenolic panels can be mounted over certain horizontal and most vertical mounting systems. We are confident in our phenolic panels' capabilities in both orientations, and our warranty reflects that.
When considering orientation and possible manufacturers, it is essential that architects understand factors that can affect wall cladding installation as well as what to look for in the manufacturer warranty.
Two Factors That Can Affect Phenolic Panel Installation
The two critical factors that can impact phenolic wall cladding installation are the substructure and fastening method.
Substructure Materials
There are three main substructure materials available for wall cladding installation:
Wood
Wood is readily available at a low cost, and wood is a sustainable option.
Steel
Steel as well as hat and zee shapes are popular at low cost.

Steel presents the possibility of corrosion on cut ends if not painted to seal.

Substructure requires 16ga or better to be reliable.
Aluminum
Aluminum costs more than wood and steel, but the lifespan of this non-corrosive material offers greater value.

Many suppliers offer aluminum as a substructure material, and all HPL manufacturers allow it.

Fastening Methods
To support maximum design freedom, Fundermax offers four fastening system options:
Exposed
Visible fastening points. Color-matched screws allow for maximum design freedom at an economical price point.
Concealed
No exposed attachment points. Utilizes anchors embedded in the back of the phenolic cladding panels that hang on horizontal rails attached to vertical wall brackets and L profiles.
Modulo Plank System
A concealed fastening method. Uses a hidden clip system installed with routed edges in the phenolic cladding panels.
Scaleo Lap Siding
A concealed fastening system that is easy to design and use, providing a modern exterior façade with a traditional ship lap aesthetic.
For additional information on products made by Fundermax and other manufacturers, be sure to download our updated phenolic panel brand comparison eBook today.