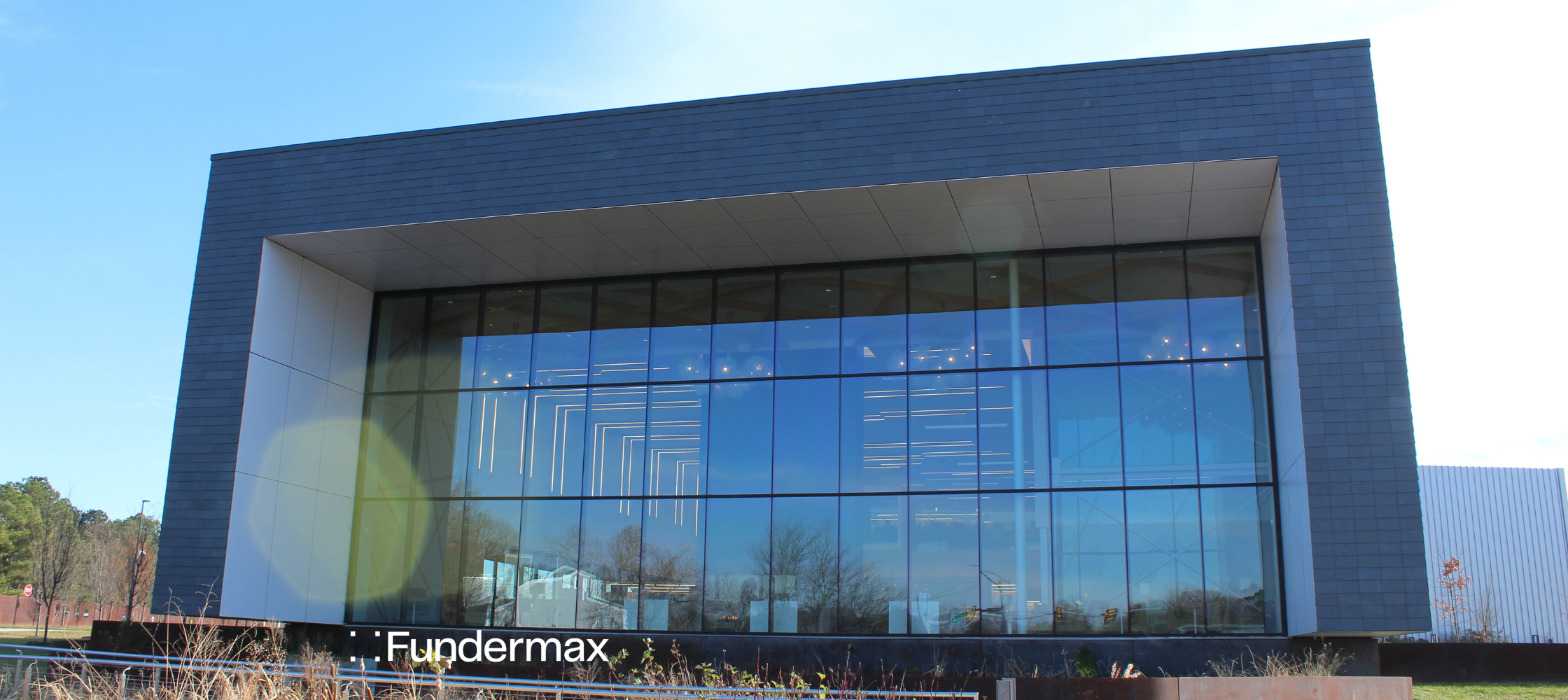 Do Phenolic Panels Change Colors?
A common worry we hear from architects and designers is that if they choose phenolic panels (also know as high-pressure laminate, or HPL, panels), the color may fade over time.
Whether caused by exposure, dirt, damage, or all of the above, a phenolic wall panel system that changes color over time poses a real threat to the design and also calls into question the overall quality of the material.
Thankfully, high-quality phenolic cladding panels will not fade or change colors, which can offer architects and designers much-needed peace of mind. In this blog post, we will take a look at the colorfastness of phenolic panels and the qualities that work together to offer that kind of performance.
How Are Phenolic Panels Made?
To understand why a phenolic wall panel system doesn't change or lose color, it helps to review how phenolic panels are made. The short answer is by using high pressure and heat to compress kraft papers and binding resins. Here is a more detailed breakdown of how Fundermax panels are made:
Papers + Resins
HPL panel creation begins with specially selected core paper that meets strict parameters for color, weight, and tear strength. This is called kraft paper.
In order to irreversibly join the core paper layers, they are impregnated with a precisely calculated application of resins known for their binding strengt. The freshly impregnated paper is then dried, cut, and placed on steel pallets. In the same manner, the décor papers are impregnated with décor paper resins and then dried, inspected, and cut.
Stacking + Pressing
Next, the décor and core papers are layered and stacked. Fundermax Max Compact exterior phenolic wall panels consist of several layers of core paper (how many layers depends on the thickness of the board) and one layer of décor paper on each side.
Once the layers are stacked, the semi-finished board goes into the press between two heated press plates. Symmetric pressure and consistent heat are required to guarantee an appropriate joining of the impregnated paper layers. This thermo-setting creates strong, irreversible bonds that contribute to the durability of high-pressure laminates.
Trimming + Inspection
Before leaving the press, the HPL panels are cooled. Next, the boards are trimmed, and then both sides of the board are given a thorough visual examination. Finally, the HPL panels are labeled, stacked, and ready to be packed for shipment to the customer.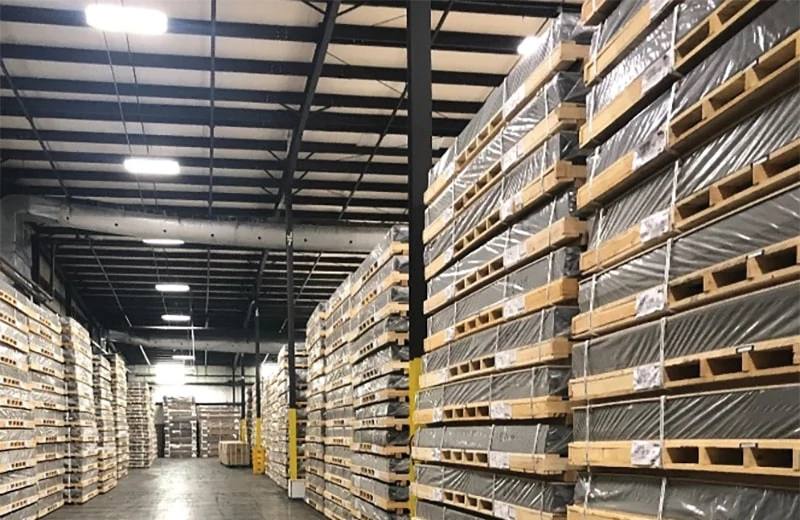 Do Phenolic Panels Change Colors?
In short: most panels do not.
When you choose a high-quality phenolic panel manufacturer, you're choosing a panel that will last for many years to come with little to no maintenance. High quality phenolic cladding panels will also have a strong Greyscale score, which indicates the panels will not fade or lose color when exposed to even the harshest conditions and UV rays. This means that, even on the rare occasion that you have to replace one of the panels years down the road, you can have confidence that a new panel will color-match your existing panels.
A key exception to this is panels that are intended to change colors overtime, such as our Authentic panels. These natural-looking panels are called Authentic high-pressure laminate panels because they're simply our authentic kraft paper, with no decor paper. This offers a unique, earth-toned panel and no risk of repeat as every panel is different.
The result is a leathery look on the exterior of a building.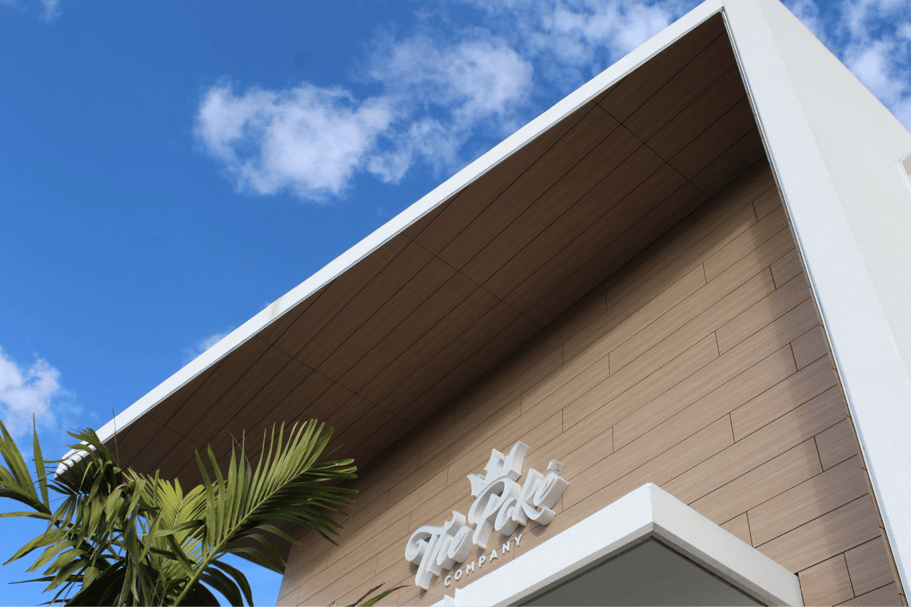 3 Reasons Phenolic Panels Don't Change Colors
Durability
With other wall cladding products, such as fiber cement, there is oftentimes concern about tagging and cleaning the wall panels. Once you lose the initial sacrificial coating, each cleaning with harsh chemicals deteriorates the decor and appearance.
However, with a high-pressure laminate wall panel system, you can tag and clean the panels as much as you want with a wide range of solutions – from soap and water to even acetone – without damaging the panel color or the décor finish.
Colorfastness
Greyscale testing rates a material's colorfastness when exposed to accelerated weathering, and the Greyscale rating is given based on the amount of visual change in a sample. A perfect score is 5, meaning absolutely zero visual change, and the scale proceeds in half-steps from there: 4-5, 4, 3-4, 3, etc.
Different industries vary in what they consider "good" colorfastness for their respective materials. The industry standard for phenolic wall panels, for example, is 3. Fundermax phenolic cladding panels, however, have a 4-5 Greyscale rating, indicating superior colorfastness. A high Greyscale score is an essential point of consideration in material selection because good colorfastness reflects other valuable characteristics in a material.
Code Compliance
At Fundermax, we are consistently ahead of the curve, rigorously testing our products with both mandatory and non-mandatory testing. Because we hold ourselves and our products to such high standards, we're able to comply with all local and national codes.
Our exterior phenolic panels are even Class A fire rated, surpassing the standard Class B rating among most phenolic panel manufacturers. The peace of mind that comes with this kind of local and national code compliance can provide a lot of assurance in the quality of the HPL panels.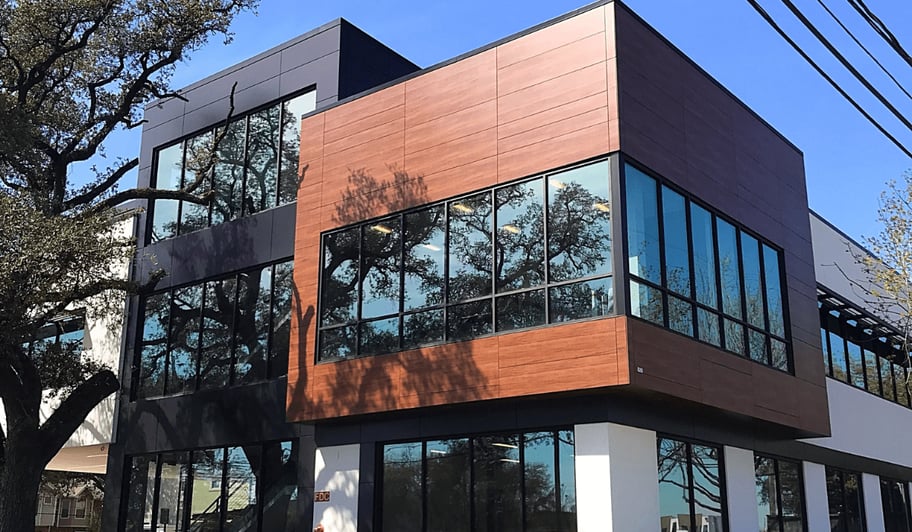 Benefits of Phenolic Panels That Don't Fade
Longevity
The ultimate durability of phenolic cladding panels equates to an unparalleled product longevity. Due to the material composition and manufacturing process we described above, a high-quality phenolic resin panel has a lifespan of 40-60 years. On top of that, maximum longevity can be reached with minimal maintenance.
Low Maintenance
The weather-, graffiti-, and scratch-resistance of phenolic exterior wall panels, combined with the durability to withstand harsh cleaning when necessary, work together to offer high longevity with minimal maintenance. This helps keep the total cost of ownership (TCO) of a phenolic wall panel system impressively low.
Sustainability
Sustainability is about more than codes and certifications at Fundermax. For us, sustainability is about doing the right thing, and it is a way of life. Our integrated management system's certifications – meeting ISO 9001, ISO 14001, ISO 50001, and ISO 45001 standards – are the evidence of that commitment to doing the right thing.
Fundermax uses closed-loop production cycles, and we own our own power generating facility. At each manufacturing site, we have in-house teams dedicated to creating and implementing measures for environmental and energy programs. This ensures a continuous increase in energy efficiency and reduction of environmental pollution.
We have generated:
Green electricity sufficient for 35,000 households

District heating for 8,500 households

18,000 tons less emissions per year / location

Fuels consisting of 85% biomass

Reduction of CO2 emissions by 30% since 2005
For more than a century, Fundermax has specialized in processing renewable raw materials. Our ISO-accredited integrated management system is just one component of our environmentally friendly approach. We also source our raw materials from 100% sustainable forestry, working with vendors certified according to Forest Stewardship Council (FSC) or PEFC standards; Fundermax is GREENGUARD certified (and even GREENGUARD GOLD certified in some cases); and, we offer the peace of mind that comes with knowing urea-formaldehyde is never added to Fundermax products.
There is confidence to be found in choosing a material that will endure (and is manufactured by a company committed to doing the right thing). Contact us today to discuss whether Fundermax and our colorfast HPL panels are the solution you are looking for.