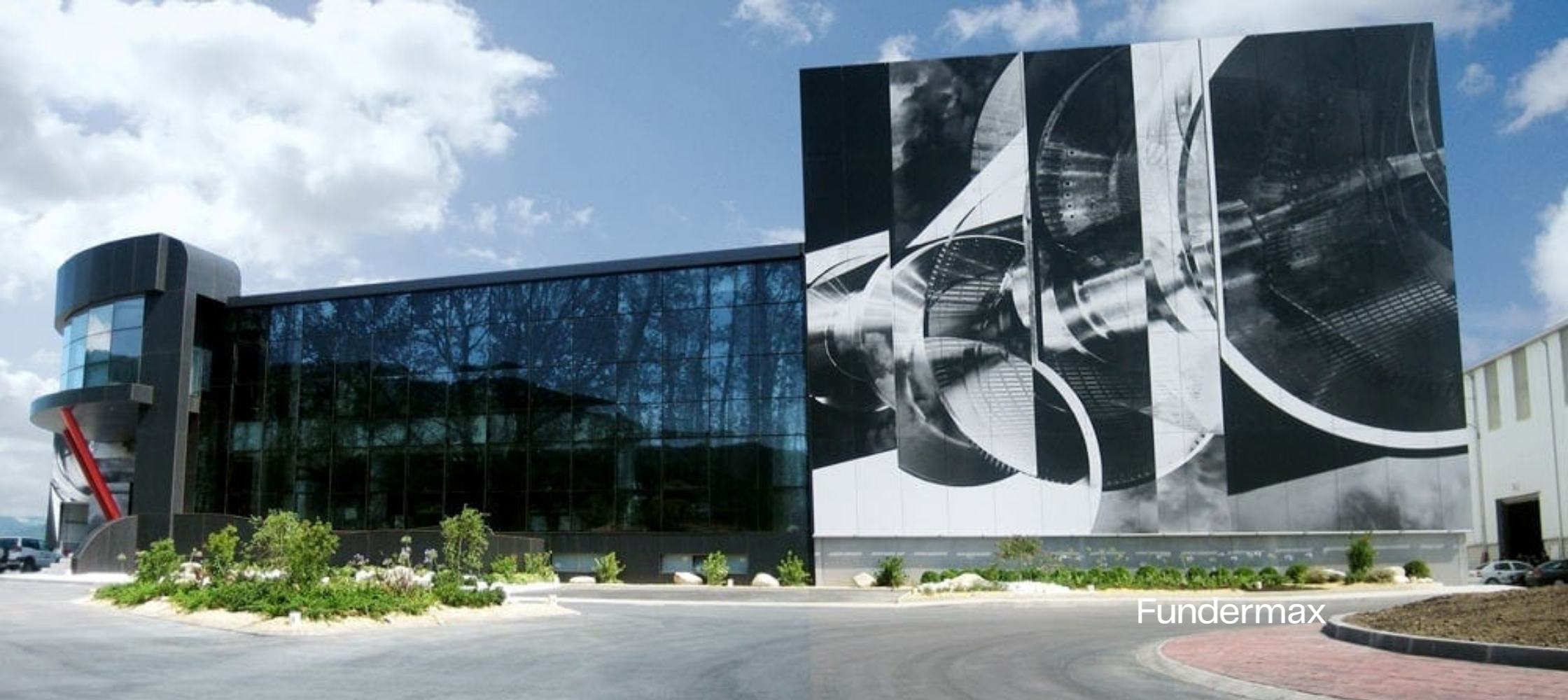 Benefits and Applications of Digitally Printed HPL Panels
Digitally printed wall panels provide endless design opportunities for both exterior and interior architects.
By combining the inherent material benefits of phenolic cladding panels with the ultimate design freedom offered by digital printing, custom phenolic panels present a compelling option for today's architects and designers.
How Digitally Printed Phenolic Panels Are Made
Process
The Fundermax panel manufacturing process begins with natural cellulose fiber consisting primarily of wood that has been processed into kraft paper. We source these raw materials from vendors certified according to Forest Stewardship Council standards (FSC) or PEFC™.
Next, a proprietary synthetic polymer (phenolic resin) is added to the kraft paper layers and is cured under high heat and pressure to create the panel core. The process can also be replicated to provide a wide range of panel decors and finishes.
Print
Individualdécor wall panels are digitally printed on one side, and the reverse side remains a standard, matte color. Fundermax stores the customer's digitally printed image for 10 years (the length of the product warranty) so that a reprint of a panel is simple if needed.
Precision
Fundermax works with project architects to ensure precise images that are crisp, clear, and perfectly sized. The color capability of digital printing allows for any specific color to be printed. That means designers and architects are no longer limited to standard colors offered by phenolic panel manufacturers.
Benefits of Digitally Printed HPL Panels
Identity
The benefits of digitally printed wall panels in regard to brand identity extends to both interior and exterior applications, whether the brand is a corporation, a school, or an airport. Custom exterior wall panels and/or digitally printed interior designs help establish and maintain a brand's desired aesthetic throughout a space.
Creativity
Digitally printed wall panels allow for limitless creativity because Individualdécor wall panels are manufactured to a project's particular specifications. While the top phenolic panel manufacturers offer a fine array of standard colors, the capabilities of digital printing offer total design freedom.
Intentionality
Consider the attention given by marketers and graphic designers to color. We know that color is an essential part of branding and plays into everything from packaging to signage and website design. We know that color can influence mood, impressions, and even buying decisions.[1] That means that the purpose of color choices in an architectural space goes far beyond decoration.
"The impression of a color and the message it conveys is of utmost importance in creating the psychological mood or ambiance that supports the function of a space."[2]
Applications of Digitally Printed Wall Panels
Labs
Laboratories provide immense opportunities to use color and design to improve employee experience and function in a space. Since most labs cannot have windows that would let in sunlight, digitally printed phenolic panels allow architects and designers to incorporate the benefits of color psychology without compromising the makeup of the phenolic wall panel system or its chemical resistance, longevity, or cleanability.
One of many examples of digitally printed wall panels used in laboratory settings is the combination of solid color phenolic panels and custom lab panels installed at the lab in Middlemore Hospital in New Zealand. The clever lighting system complements the appealing design of the Individualdécor wall panels.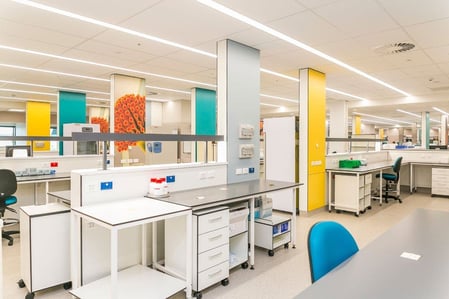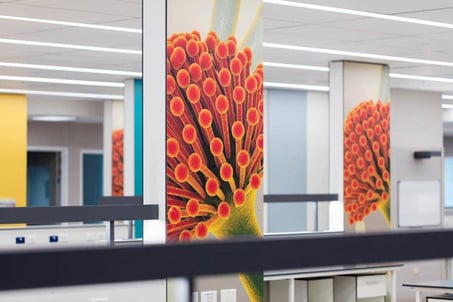 School Buildings
The high-traffic nature of school buildings demands the use of durable, cleanable materials, which makes a phenolic wall panel system a wise investment. Incorporating digitally printed interior designs and custom exterior wall panels allows schools to foster school spirit in every corner of campus without compromising product performance.
At Barnstable High School in Massachusetts, Fundermax Individualdécor wall panels were used to add character to the school's sports facility. The custom exterior wall panels showcase sports motifs to reflect the high levels of spirit and sportsmanship of the high school students.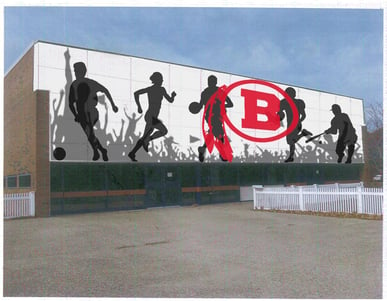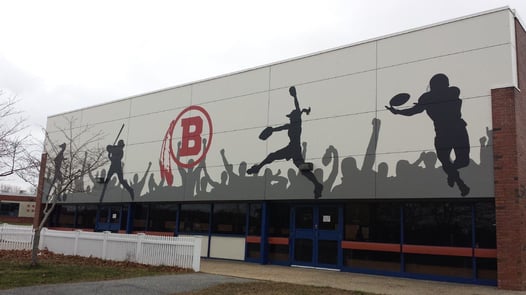 Custom interior wall panels can provide all of the durability and longevity required while conveying the same type of school pride on lockers and inside of gymnasiums, cafeterias, stairwells, and hallways.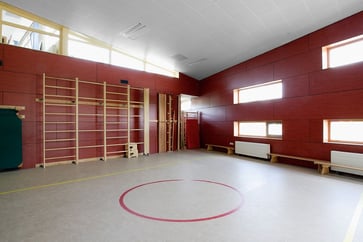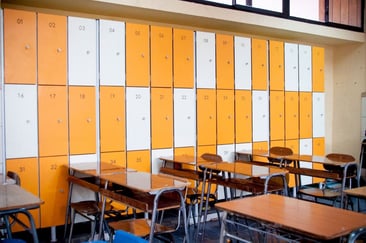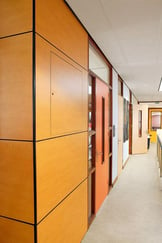 Informational Signage
Digitally printed phenolic panels are an ideal option for museums, walking tours, and other installations where information must be reliably conveyed.
Consider these examples of digitally printed wall panels at Lugar Plaza in downtown Indianapolis. The option to uniquely customize the durable, graffiti-resistant, hail-resistant panels allowed the architect to perfectly incorporate historical elements into the updated public square.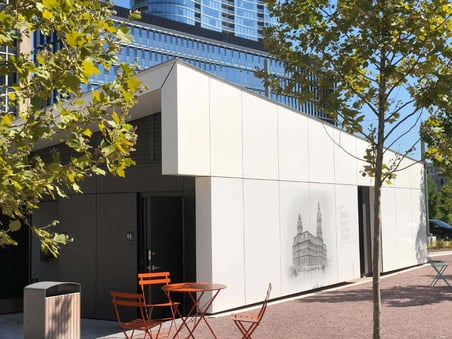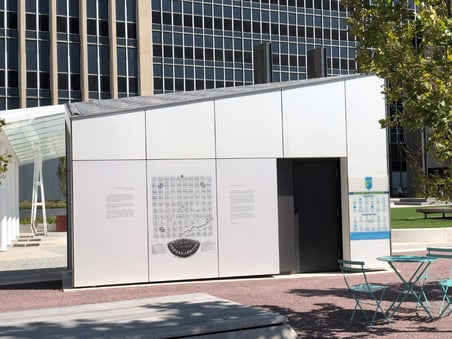 Here, exterior phenolic wall panels have been digitally printed to display public transportation information.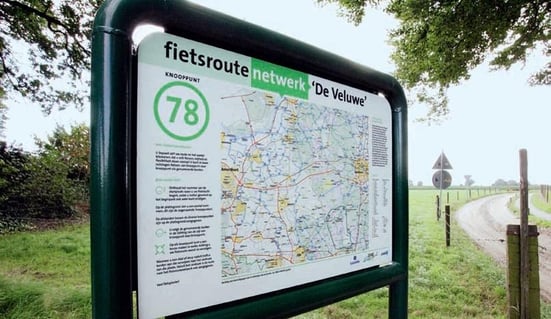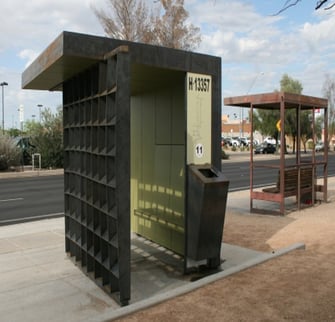 Offices & Showrooms
One of many striking examples of digitally printed wall panels is found at the Indar Electric Company. The worldwide leader's new plant in Spain was designed to showcase both its industrial elements and the surrounding environment on its personalized façade, "with gears capturing the working element, while a spectacular forest and emotive scenery are used for both the exterior as well as the meeting room."
Architect Jesús Jaúregui from Traficart, praised the freedom that Fundermax Individualdécor allowed:
"My experience with Fundermax's material is relevant in my work since it allows me to express myself artistically, transforming my work from small designs to great scale facades... The digital printing work of Fundermax, as well as the composition of the final material, provides the perfect attributes for optimum artistic quality. The stability, resistance, and reliability of the material guarantees durability for clients."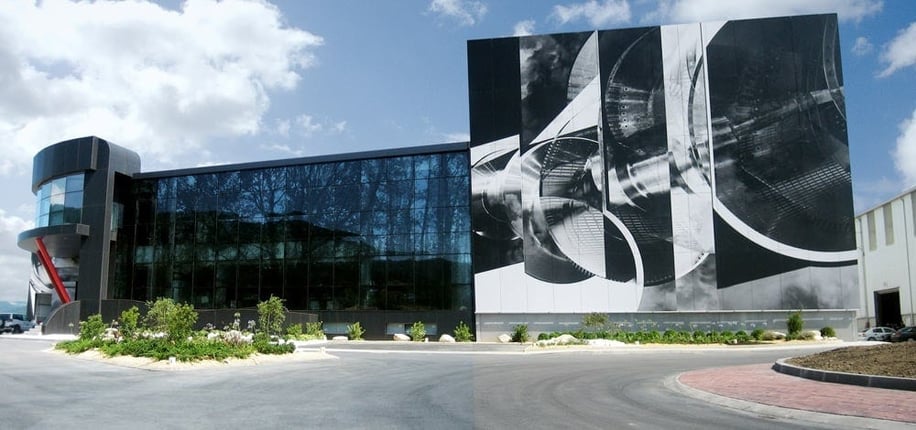 Custom exterior phenolic wall panels also open the possibility of a fully branded exterior, or eye-catching graphics.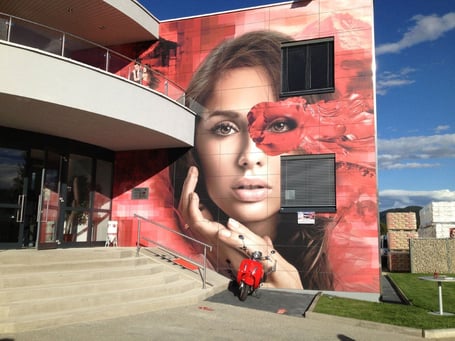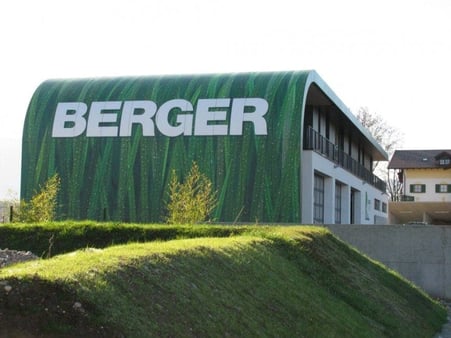 Digitally printed interior designs can bring life to a showroom, build brand awareness, or highlight particular products.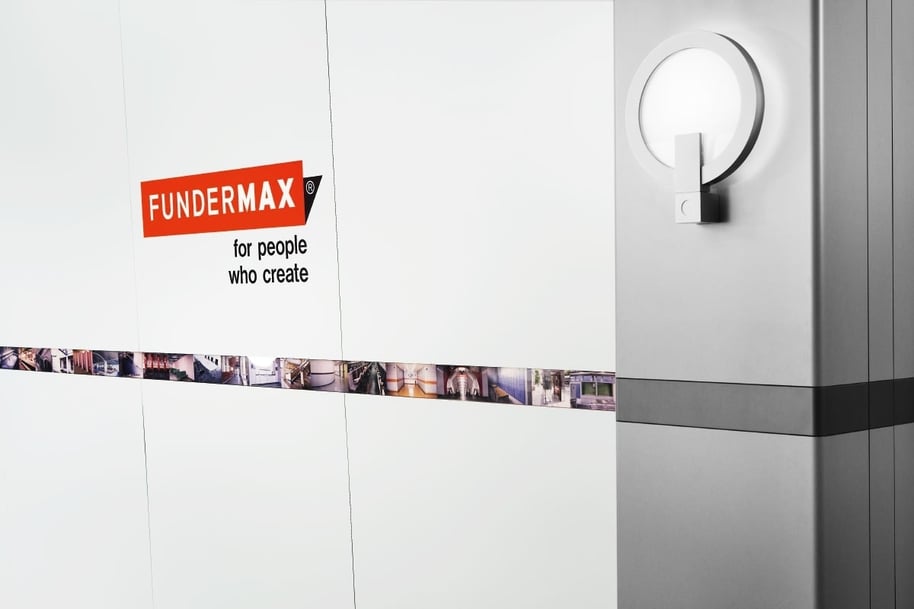 Airports
Consider these Individualdécor wall panels providing informational signage at entrances and exits, and bathrooms. With no minimum order quantity, a smaller order of digitally printed custom wall panels can easily be incorporated into a larger phenolic wall panel system.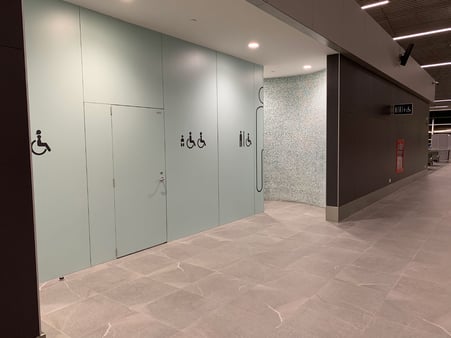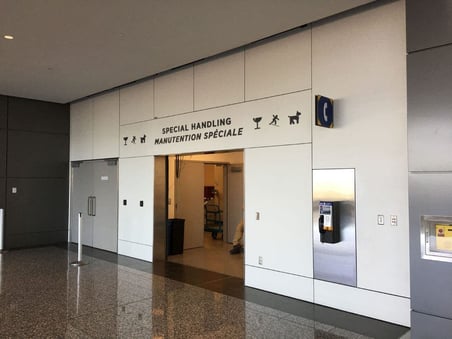 A larger installation of digitally printed phenolic panels can showcase a branded image or even historical information and trivia about your airport and city.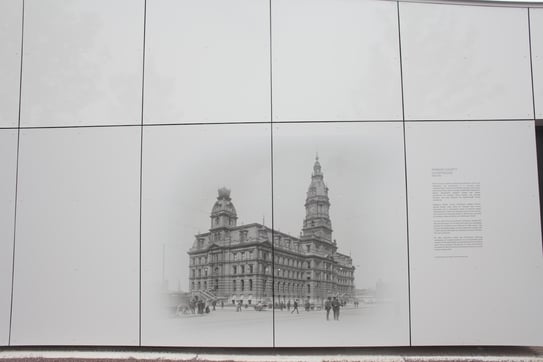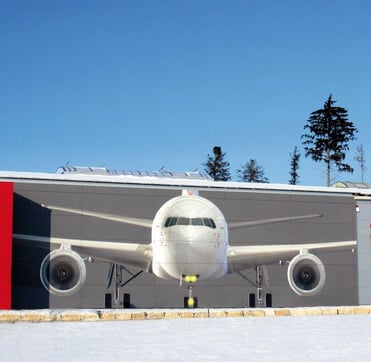 Furniture
Brighten up a restaurant, lunchroom, mall, or workspace with branded, custom furniture.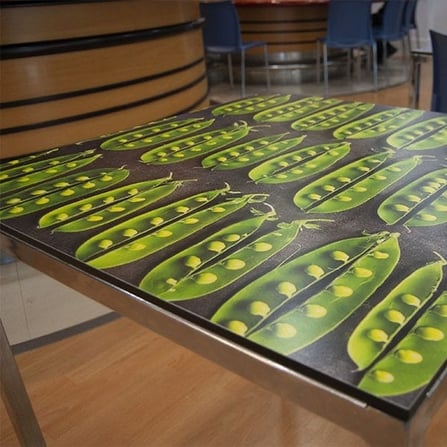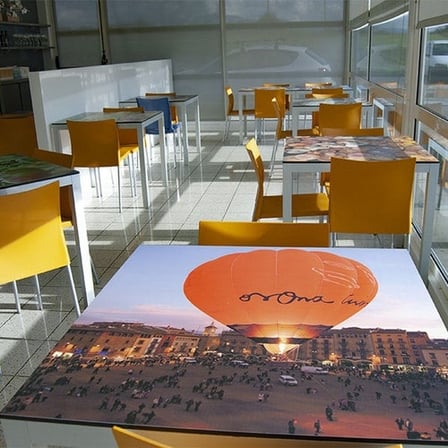 Bathroom Partitions
Add a custom design to bathroom partitions, from polished and sleek branding to something fun, surprising and "selfie-worthy."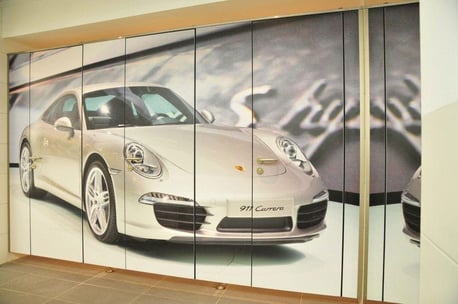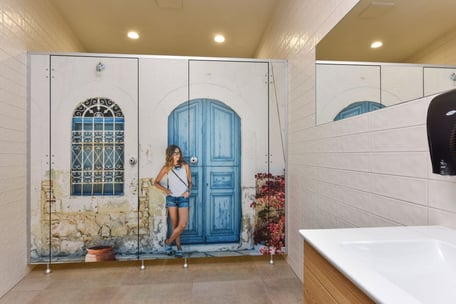 Hallways
A hallway doesn't have to be "just" a hallway. Consider all of the wall space available for branding and purposeful décor.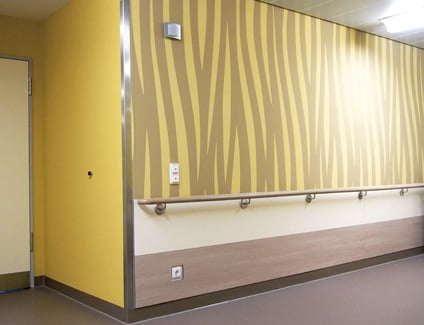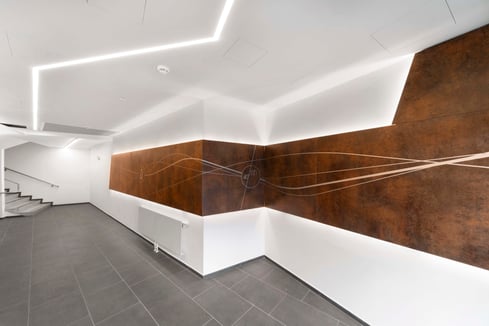 Balconies
Create something unique with Individualdécor balconies, whether to help them blend into nature or stand out and catch people's attention as they pass by.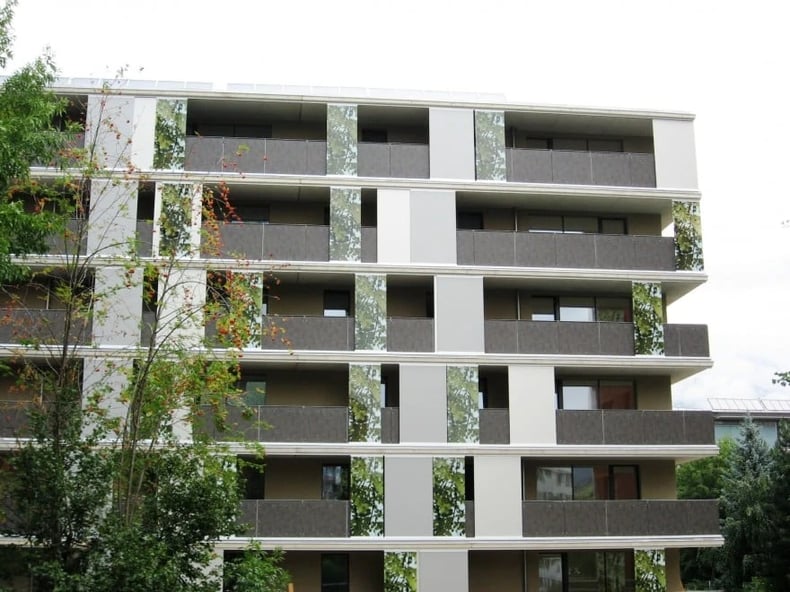 Why Your Business Needs Digitally Printed HPL Panels
By combining the superior material properties and performance of a phenolic wall panel system with the ultimate design freedom of custom digital printing, architects and designers can bring your business's vision to life.
For more information on how we can help your business use digitally printed wall panels to make a long-lasting impression, contact Fundermax today.
---
[1] https://www.colordesignllc.com/color/the-psychology-of-color-and-exterior-design/
[2] https://medium.com/studiotmd/the-perception-of-color-in-architecture-cf360676776c