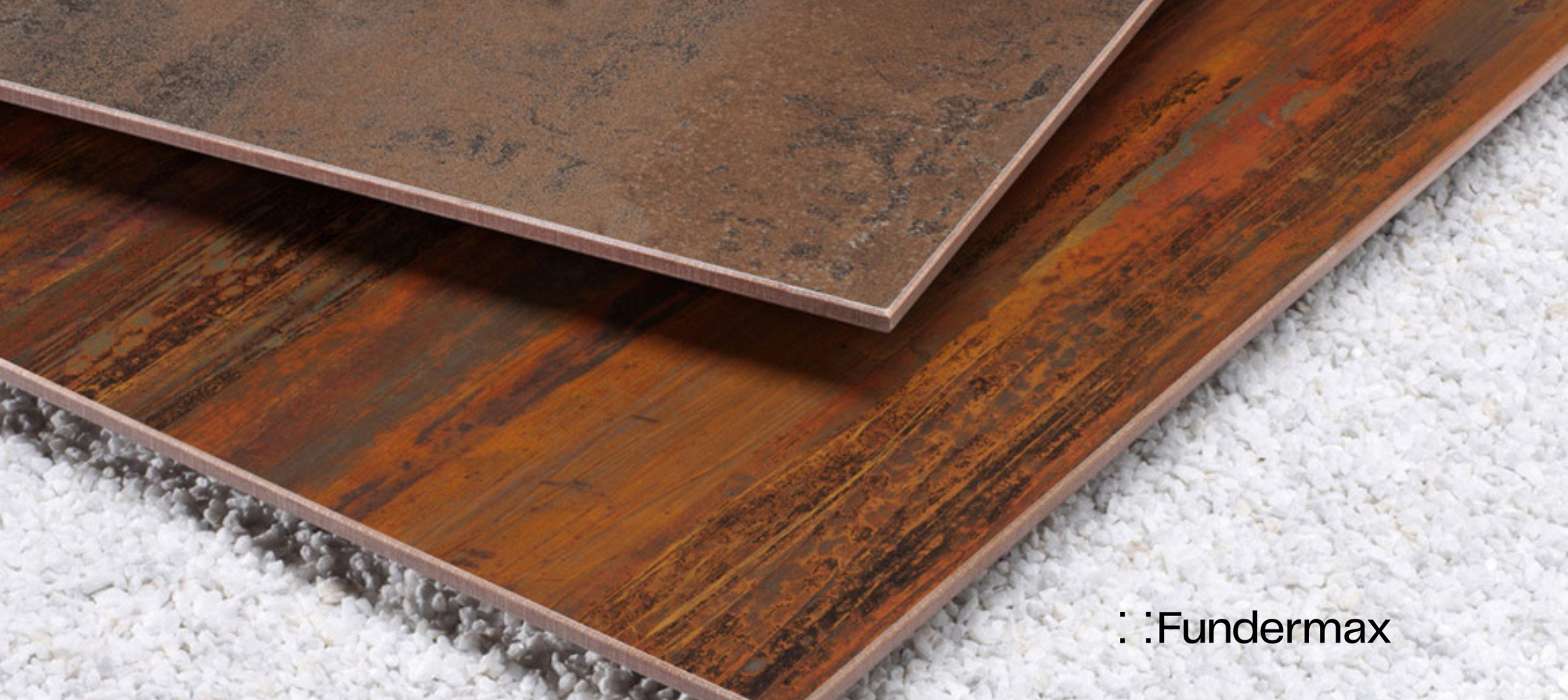 Design Trends for 2022 and Beyond
With over a century of experience in the industry, Fundermax has seen quite an evolution of both manufacturing technologies and architectural designs – specifically, design trends using phenolic panels. Keeping our finger on the pulse of architectural design trends is an exciting and vital part of what we do as phenolic panel manufacturers.
For our discussion about architectural design trends in 2022 and beyond, we looked to two of our in-house design professionals from Fundermax design & portfolio management: Julia Kremser, Design Developer, and Sylvia Preiss, Senior Strategic Designer & Trend Analyst.
How to Identify Design Trends
First, let's discuss how we identify design trends. When Kremser and Preiss are identifying trends, they look for things that start popping up over and over again in different areas and industries. "That's usually a sign for us to start digging deeper... You may not even realize it becoming a trend if you see something for the first time. Consistency and repetition are key. Suddenly things start to add up and become dynamic."
They go on to emphasize that, as designers, identifying trends involves much more than simply copying whatever keeps popping up. Rather, even when designing something that is on-trend, "a sort of reaction is needed; an impulse has to be created."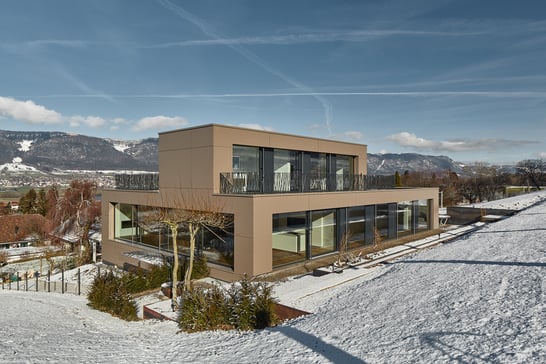 For example, one of our current Fundermax design trends is 0768 Sparrow, as shown above, which is a very popular shade for exterior applications.
We have seen this trend in color everywhere: cars, fashion, furniture, kitchens, nail polish… the list is endless. Incorporating this trend into phenolic panel designs meant dynamically responding to the color trend with a product that maintains the Fundermax quality we're known for.
"We take a look at product-related trends of course, but even more important for us are trends that are not directly linked to our products in the first place. What do these trends really mean? Analyzing, interpreting, keeping a close eye on what's going on… Countless things are happening on so many different levels, which makes this part of our job very exciting, but from time to time also a bit overwhelming as you can imagine!"
Recognizing Long-Term vs Temporary Design Trends
Whether we're discussing fashion designs or architectural designs, most people can think back on various short-lived, temporary trends over the years versus more persistent, long-term design trends.
When it comes to phenolic panel designs, and more specifically our Fundermax design trends, it makes sense for us to prioritize identifying long-term trends while keeping an eye on what's new and upcoming.
Phenolic panels are made for durability and longevity, and we know our clients value that kind of quality in their materials and in their design. With that in mind, we keep long-term design trends in our essential collections and launch trend updates in between.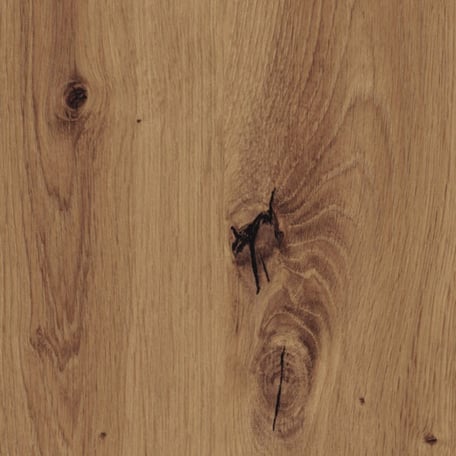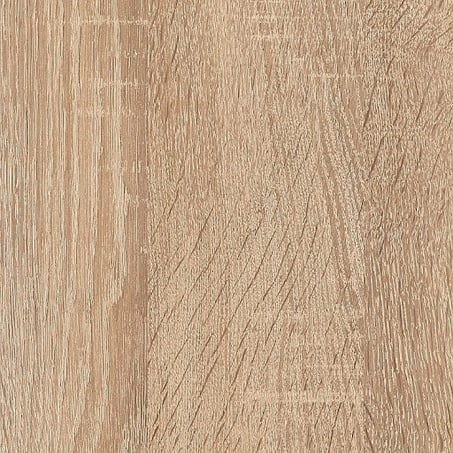 Fundermax 0665 NA Atram Fundermax 0877 SU Light Sawcut Oak
Consider this gorgeous wood grain phenolic panel design (Atram, above left). This design may very well make the transition from a temporary to a long-term trend like Light Sawcut Oak (above right) which has certainly already made that shift. When designs become regarded as a commodity and are seen in all the big furniture shops for years, you know they will be on-trend for the long term. (And, spoiler alert: light wood is back.)
Designers know that you cannot really plan what's next, and creating "everybody's darling" – something loved by everyone, everywhere – is becoming more and more difficult (and may even be a thing of the past). That's why keeping an eye on the market and upcoming trends is key; and meanwhile, we remain flexible and fast in implementing new designs in our Fundermax portfolio.
Interior Architectural Design Trends 2022
Matte Surfaces
One key trend for 2022 that has persisted over the last few years in interior applications is a focus on haptics. Haptic design (and touch and texture in general) is a very important trend.
"That's what makes a new design really special. Imagine new decors and colors with a very unique and exclusive touch, like our matte anti-fingerprint surface. Innovative surfaces, that's what it is all about!" Matte anti-fingerprint surfaces, especially in black, muted colors, neutral shades, oak, and walnut are definitely trending.
Textile Surfaces
We have seen textile surfaces and design trends coming out of Italy, providing further inspiration around the extensive use of haptic design.
In response, Fundermax's Fabrica finish has become increasingly important. Initially, textile surfaces were primarily used on the interior of select drawers, but it has now become a featured surface on high-end furniture fronts.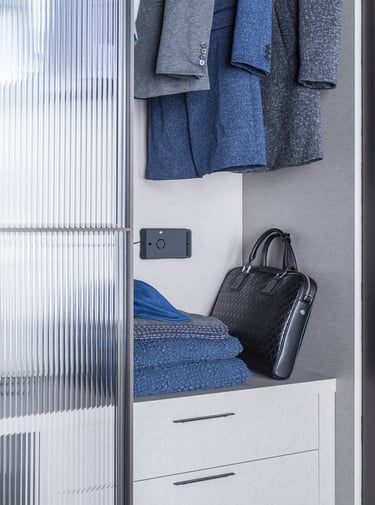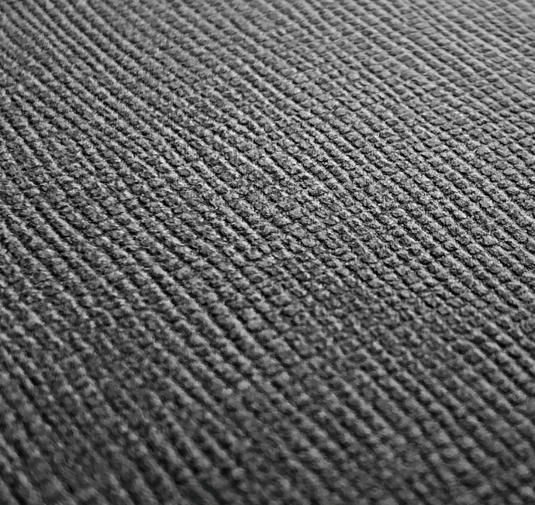 Wardrobe by Novamobili; Fundermax 3405 FB Oxford Fundermax finish Fabrica FB
Nature
Look for natural materials and those that take their cues from nature, but also with a little twist in order to stand out from the crowd. We launched a new collection in October 2021 at SICAM in Pordenone Italy that includes gorgeous natural design trend examples; ones 2022 is primed and ready for, including sleek takes on classic, natural elements like wood and stone.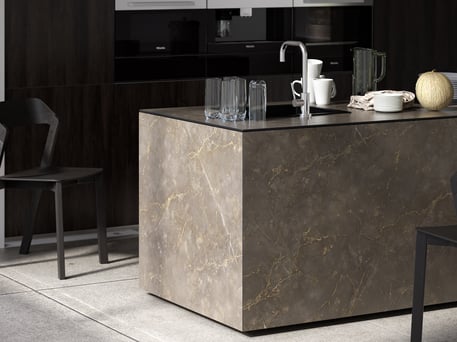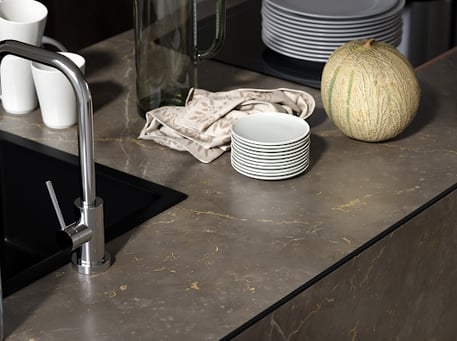 Fundermax 0670 RM Olivin
The above phenolic panel designs incorporate vast marble surfaces in a Real Matte finish, the key haptic enhancing the experience of the design.


Fundermax 0098 Mandola Fundermax 0081 Alpaka
Plain colors like these, in a sort of spiced honey palette, lean into the persisting trend toward organic and natural.
Exterior Architectural Design Trends 2022

Fundermax 0074 Pastel Grey & 0085 White in Matte finish
White
Simply put, the main trend is still white. Black and grey shades are very important as well.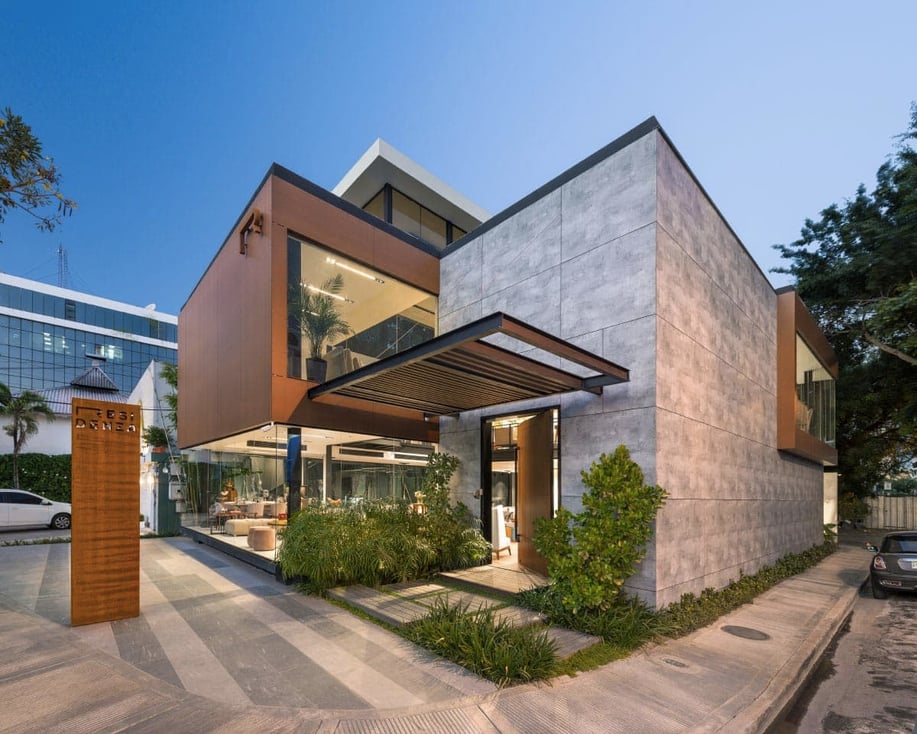 Fundermax 0427 Skyline & 0499 Authentic
Mineral Effects
Architects are also looking for decors with a light, mineral effect like concrete or fiber cement, mainly in dark, grey tones.
Basket apartments in Paris in Fundermax AUTN Authentic Natura
Natural and Organic
Designs using materials that reveal organic changes over time is an emerging trend – yes, even in phenolic panel designs! With its raw aspect and natural appearance, the Fundermax Authentic phenolic panels are very popular among architects and designers.
These phenolic cladding panels are made mainly of core layers, and the surface of the characterful phenolic wall panel system is protected against strong greying via our proprietary NT surface. The absence of a special lightfast decor layer allows Authentic panels to develop a natural appearance as they weather.
Matte Finishes
Like the interior trends, matte is also important these days for exterior - especially on black and other dark colors. "Combining glossy and matte surfaces side by side is also seen quite often. Natural textures like Sky NY add another dimension to colors and decors." says Preiss.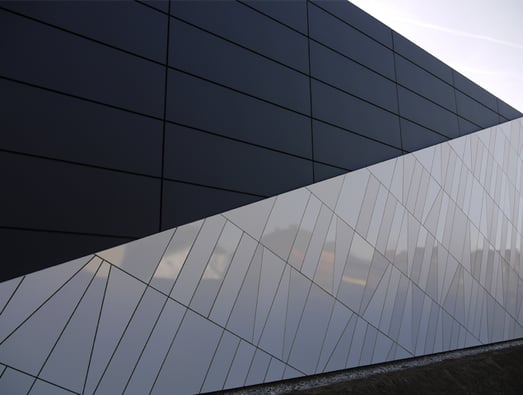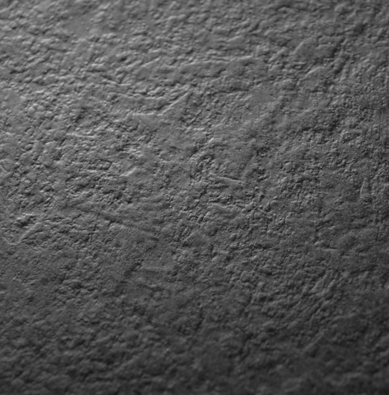 Additional 2022 Design Trends We Expect to See
Due to the pandemic, things definitely slowed down. Kremser and Preiss think this will change in 2022. "People are longing to interact again on a personal level, to exchange ideas, and to create." That means we are seeing some exciting 2022 design trends using phenolic panels.
Along with the major comeback of light wood, terrazzo designs began popping up even before the pandemic and are still causing a stir. Slatwall designs are also becoming widely popular.
What's next? "We are currently working on a lot of new designs that will be launched in 2023. Be on the lookout!"
Predictions for Post 2022 Design Trends
Often, designs are created based on materials we are already familiar with.
​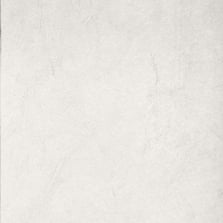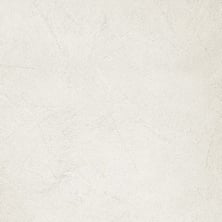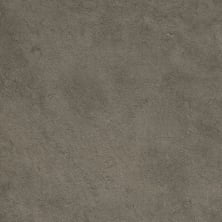 For instance, our Fundermax Italian team developed a very successful range of concrete-like decors, shown below, with a matching surface for the Veneta Cucine collection called Graffiato. (Shown above.)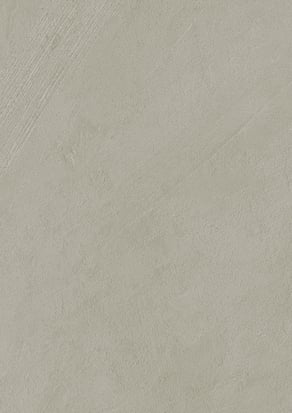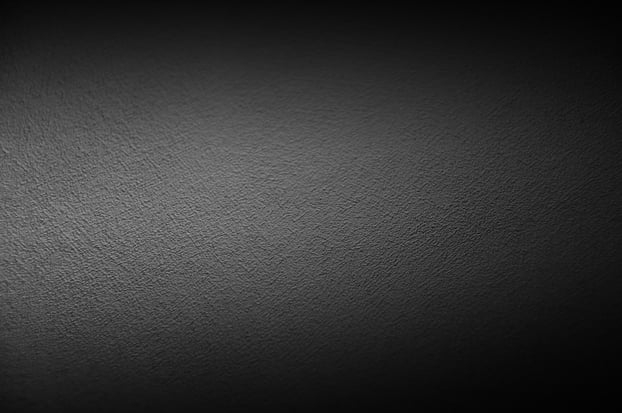 Fundermax 3424 Gypsum Tortora Close up of Fundermax's finish Grafica GA
Since we are already so close to nature in optic and haptic, Kremser and Preiss believe that creating something "beyond" will become increasingly important in the future. They envision "unique and unknown designs with a matching, captivating touch. New, organic materials… Recycled PET is transformed into vegan sneakers, fashion items, and more. Shoes made with corn and bamboo… The story feels good and the products often look slightly different, which makes sense – they have a new, unknown characteristic. They're not even trying to imitate. This trend will stay."
Fundermax Designer Favorites
Julia Kremser, Fundermax Design Developer
"I do love a perfect match between decor and surface. Oak is still a very, very successful decor, and when combined with the matching surface texture, it gives a soft and pleasant natural touch. Using this alongside one of our textile designs in the Fabrica surface makes a striking combination."
Sylvia Preiss, Fundermax Senior Strategic Designer & Trend Analyst
"I am a big fan of our new designs (shown below) for exterior phenolic wall panels in Matte, Gloss, and Sky NY. All of these exterior combinations are very unique, strong, urban designs."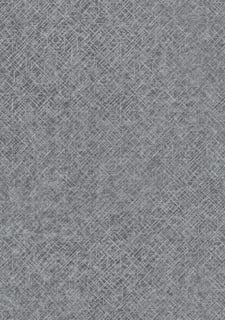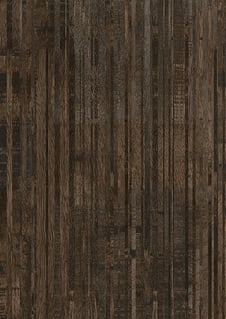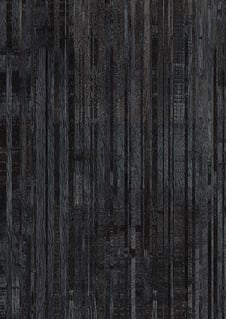 Fundermax 0799 Blackjack Fundermax 0800 Crossroad Fundermax 0805 Cosmopolis Fundermax 0804 Metropolis

Favorite Resources
We also asked if there are any websites, newsletters, or resources our designers would recommend to architects to stay up to date with decor and design trends. The options are nearly endless these days, but here are some of their favorites as a start:
Magazines like Elle Decor, Architectural Digest, Livingetc, H.O.M.E.

Design platforms like Baunetz interior|design

Trendsetters in the furniture industry (Italy: Molteni, Poliform, Lema, Rimadesio, Boffi…), architects´ studios, designers, bloggers

Decor printers also share the findings from their trend research online (e.g. Schattdecor)

Trendsetters in the furniture industry

Italy: Molteni&C|Dada, Pianca, Boffi, Poliform, Lema…

Germany: Leicht, Schüller, Bauformat…

Architects´ studios

Designers

Bloggers
How Do Trends Impact Design & Product Decisions at Fundermax?
Not all design trends equate to Fundermax design trends. Rather, according to Kremser and Preiss, "They give us a guideline. The challenge is to then find our own interpretation, to create our own exclusive designs based on these trends. Our customers expect to be surprised and inspired."
We pride ourselves in combining ultimate design freedom with unmatched product performance, studying trends in order to offer architects the designs they need while still providing the highest quality, most durable panel possible. We are more than just phenolic panel manufacturers. We are dedicated partners who go above and beyond to empower and enable architects to create endlessly.
Fundermax - more than a panel.