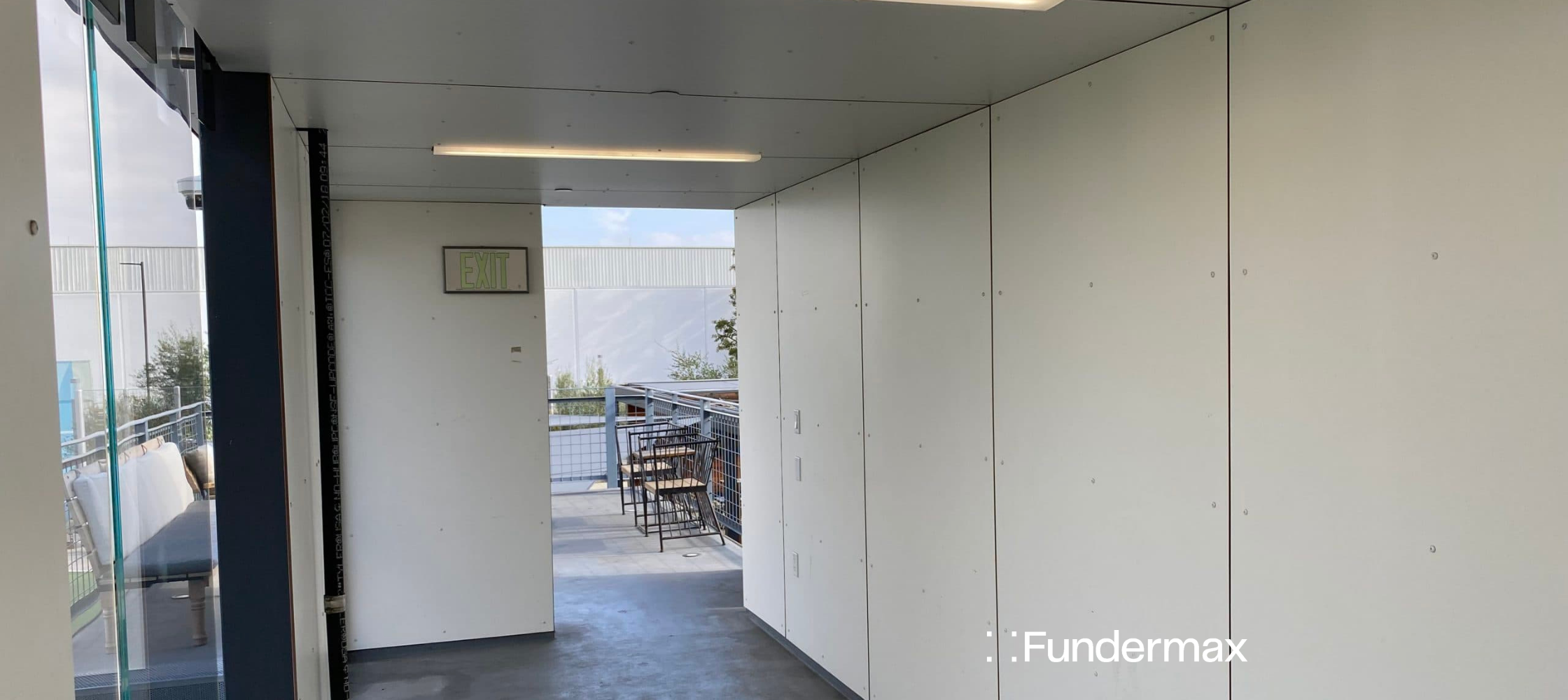 Five Reasons Interior HPL Panels are on the Rise
It's been well-documented that the use of phenolic panels is on the rise, and this trend has extended across exterior projects to interior applications as well.
Given the unique versatility of the material, options are virtually limitless for interior designs with phenolic panels – and it seems that architects and designers are here for it!
What are High-Pressure Laminate (HPL) Panels?
Phenolic panels (also called high-pressure laminate or HPL panels) are highly resistant architectural panels made of natural core material layers and thermosetting resins that are cured under high pressure and temperature.
Even better, the material's extraordinary performance and sustainability do not require the sacrifice of high design. Phenolic wall panel systems offer maximum design freedom with an abundance of options including colors, textures, fastener systems, and custom printing.
The Fundermax panel manufacturing process begins with natural cellulose fiber consisting primarily of wood that has been processed into "kraft paper." We source these raw materials from vendors certified according to Forest Stewardship Council standards (FSC) or PEFC™.
Then, a proprietary synthetic polymer (phenolic resin) is added to the kraft paper layers and is cured under high heat and pressure to create the panel core. The process can be replicated to provide a wide range of panel decors and finishes.
How Do HPL Panels Benefit Interior Applications?
Durability
According to the Green Building Council, the greatest asset of phenolic panels is their strength and durability, which allows them to maintain their performance and appearance over a long lifespan.
Installing impact-, graffiti-, and scratch-resistant interior architectural panels proves extremely important when paired with the everyday wear and tear of a high-traffic environment.
Durability alone would make a strong case for using phenolic panels in interior applications like schools, airports, and hotels; but, designers have been quite pleased to learn that durability is not the only benefit of this material.
Design Freedom
A consistent challenge faced by architects and designers is that of leveraging high-performance materials without compromising high design. That's one reason Fundermax remains committed to providing design-focused flexibility while offering the highest quality interior architectural panels.
Simply put, interior designs with phenolic panels have maximum design freedom. Architects can select from a multitude of colors and finishes – even custom printing – with full confidence that this versatile material will fulfill their original design intent.
Ease of Installation & Maintenance
Phenolic wall panels can be mounted horizontally or vertically and may use wood, steel, or aluminum substructures. This flexibility, combined with multiple options for fastening (like concealed or exposed), contributes to the ease of installing a phenolic wall panel system.
Once installed – and even during installation – these easy-to-clean, impact-resistant wall panels allow builders and owners to avoid the high costs associated with replacing and maintaining wall panels made of other, less durable materials.
Sustainability
Using phenolic panels has become an eco-friendly design solution for a growing number of architects and interior designers. Fundermax proudly manufactures panels that are Greenguard and, in some cases, Greenguard Gold certified, which is an essential benefit for interior designs with phenolic panels.
While most phenolic panels are composed of environmentally friendly raw materials, remember that truly sustainable phenolic panels begin with sustainable phenolic panel manufacturers. Be sure to choose a manufacturer that is certified and committed to producing sustainable phenolic panels through certified sustainable operations.
Code Compliance
As a pioneer in high-pressure laminates for over a century, Fundermax has been innovating with safety in mind since the beginning. We remain committed to educating the market on the various technical aspects of code compliance and building occupant safety. Our phenolic wall panels have been tested rigorously to offer the peace of mind that comes with local and national code compliance.
What Kind of Interior Applications Can HPL Panels Be Used For?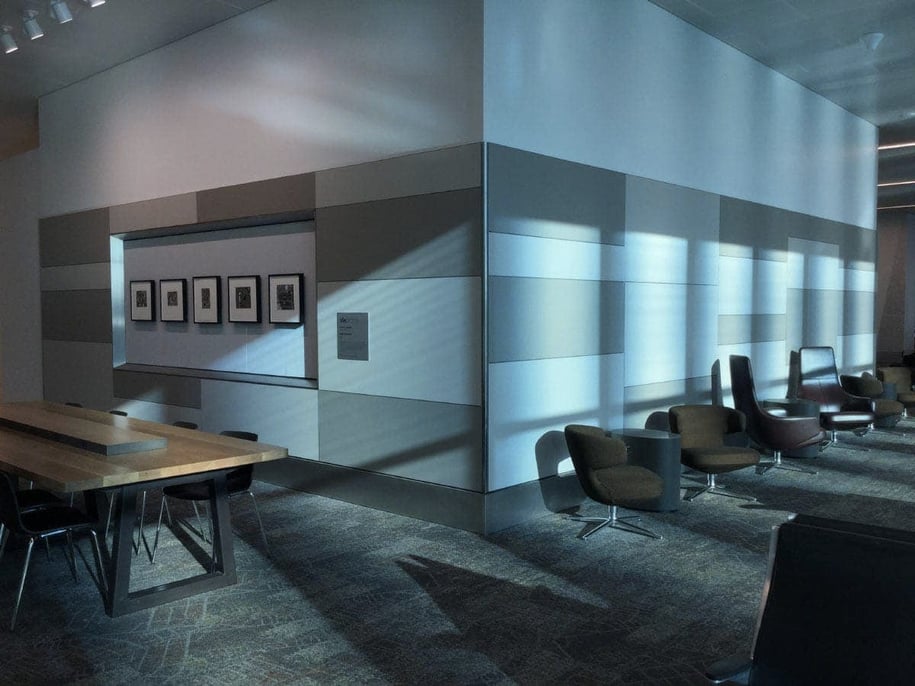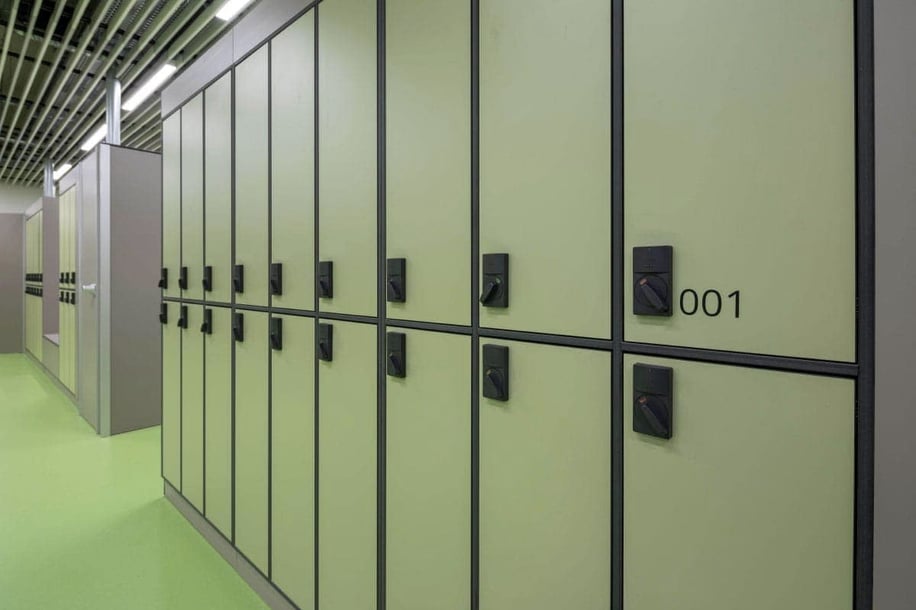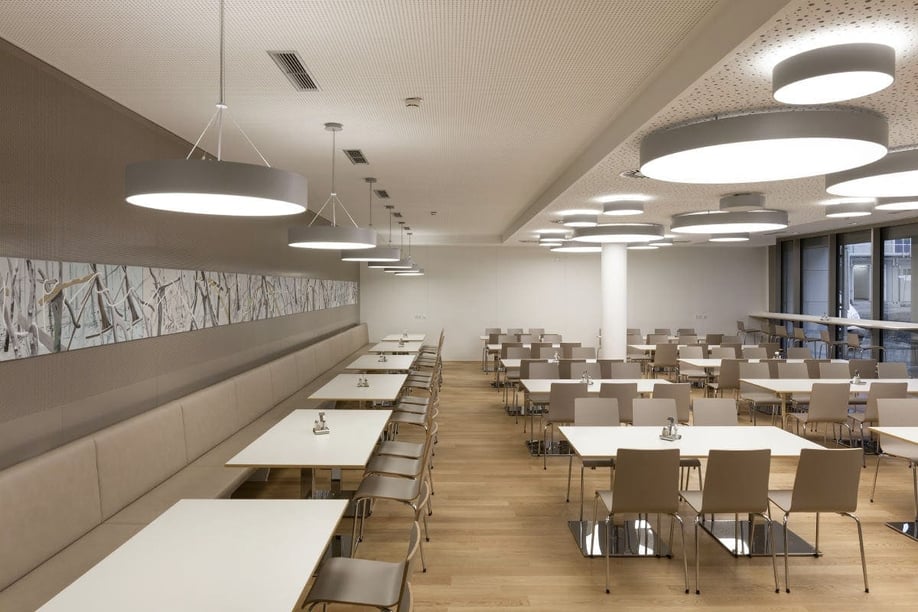 Signage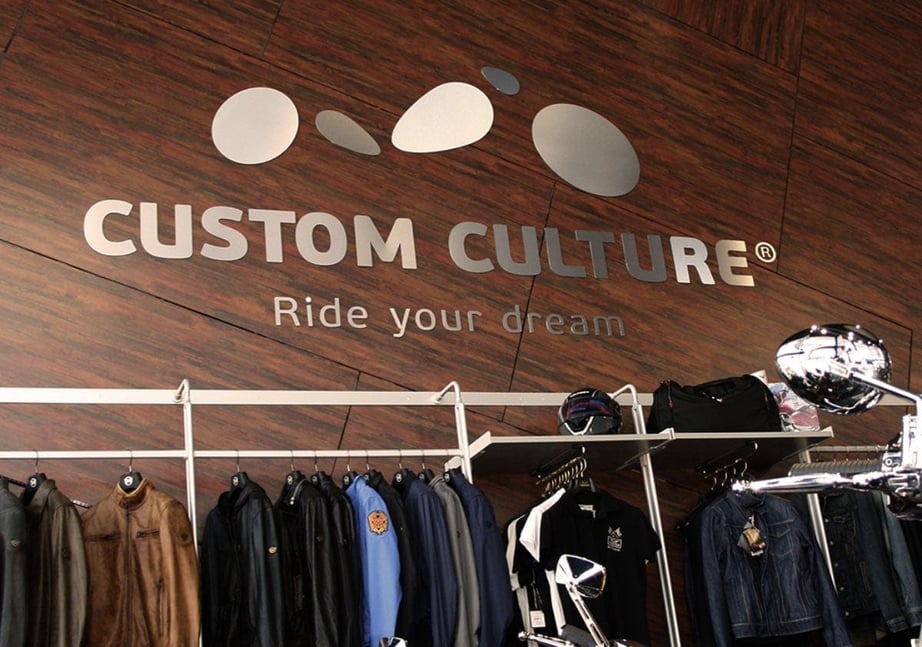 Why Fundermax is The Name You Want on Your Panels
Fundermax phenolic wall panel systems offer many advantages:
Our panels are subjected to rigorous resistance testing. Fundermax phenolic resin panels can resist the harshest conditions, including moisture, UV exposure, temperature extremes, fire, scratches, graffiti, impact, and more.

Our double-sided interior architectural panels are manufactured with attention to carbon footprint and hazardous waste reduction.

Fundermax phenolic panels come in a broad range of colors, materials, finishes, and textures, including superior wood grains.

Our flexible fastening system options make panels easy to install and maintain.

Fundermax interior wall lining and exterior cladding can contribute to LEED and other regulatory standards.

Customization is available with digitally printed phenolic panels.
Fundermax phenolic panels – and our expert team – work hard to remove the limits from your interior design. Contact your Fundermax rep today to discuss how using phenolic panels can elevate your interior applications. This may be the solution you've been looking for.