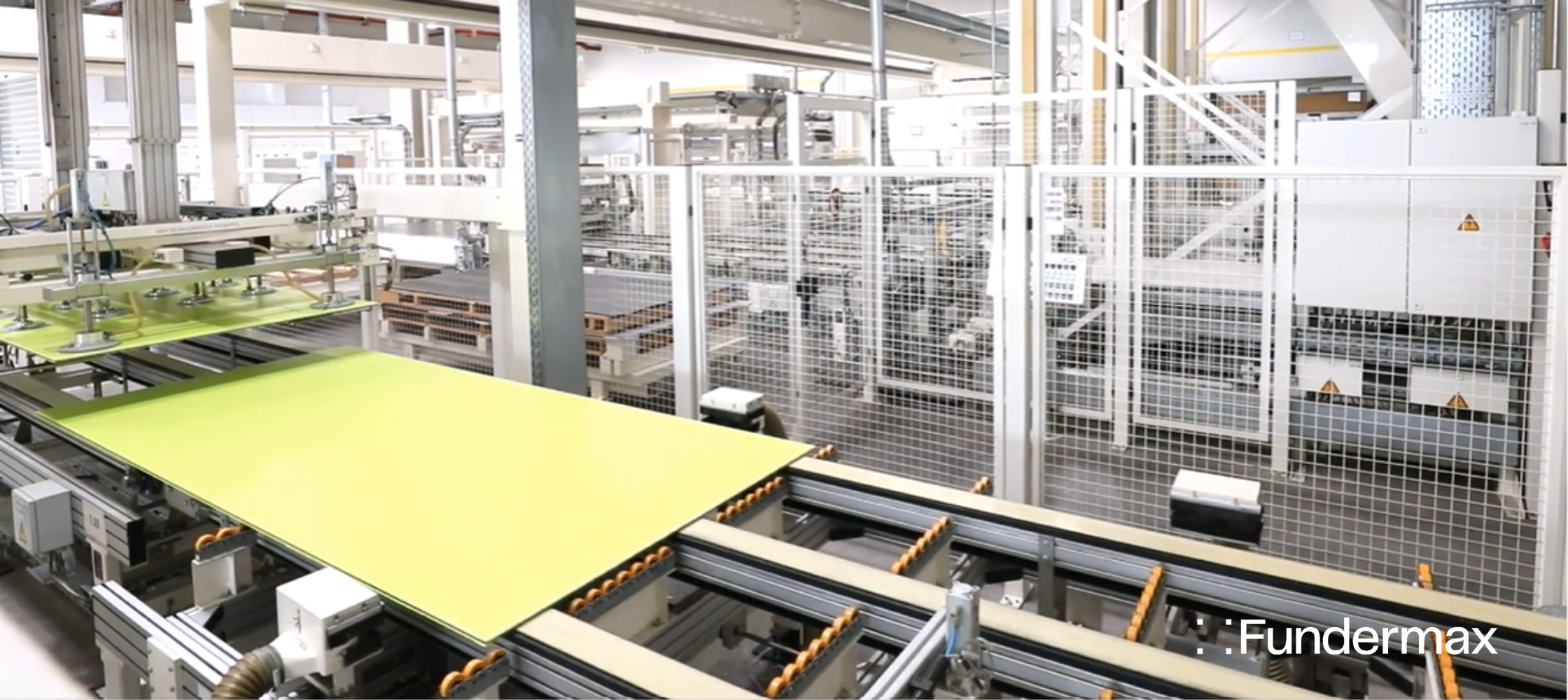 Benefits of Different Sized Wall Panels
Widespread standardization has its place. Take Starbucks or McDonald's, for example. No matter where you are, your Starbucks or McDonald's orders will taste exactly the same from one location to the next. But sometimes, rather than a reliable benefit, this kind of standardization becomes a painfully limiting factor on design and creativity.
What does this have to do with wall panels? If you're an architect, you already know.
It would be simpler if every single manufacturer offered the same one or two standardized panel sizes. Just one or two sizes to remember; just one or two sizes to design around.
But would it be better? Would it offer greater design freedom? Would it allow for fully optimized budgets? Would it make for more sustainable materials? The answer is absolutely not.
Here is where phenolic wall panels offer an enormous advantage to architects and designers over other materials – if an architect knows how to make the most of that advantage. The superior durability and vast array of decors is only the beginning of why phenolic panels are on the rise. The availability of different phenolic panel sizes adds a less recognized but equally important layer of design flexibility.
Fundermax is a global phenolic panel manufacturer known for our durable high-pressure laminate (HPL) panels that are used in commercial and residential buildings, labs, university buildings, public facilities, and more. This depth and breadth of experience gives us a unique view of the benefits of different sized wall panels available and how architects can maximize those benefits in their design.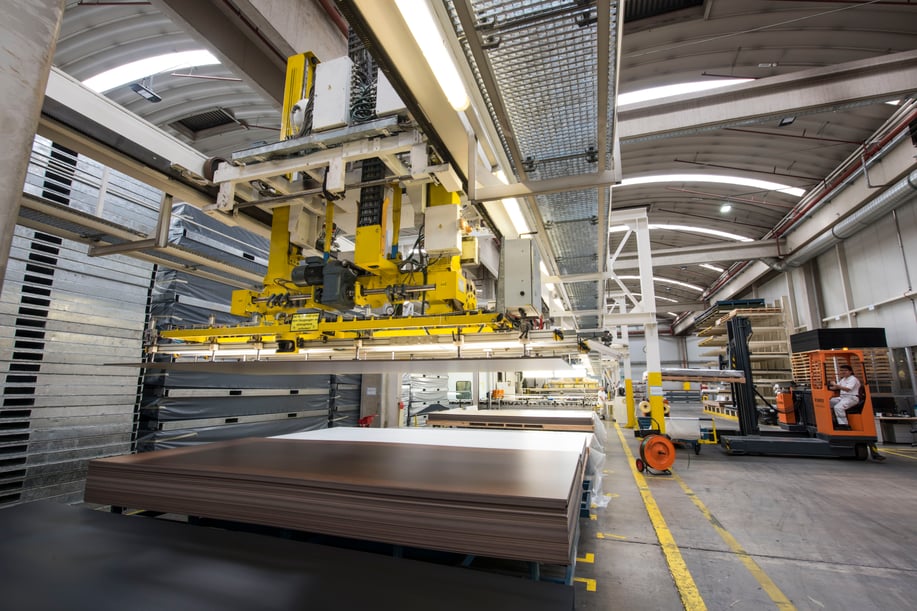 What Phenolic Wall Panel Sizes Are Available?
Wall panel sizes vary widely based on the manufacturer. Below are some of the key phenolic panel manufacturers' panel sizes according to each manufacturer's website. For a more comprehensive comparison, please refer to the Exterior Phenolic Panel Comparison eBook.
Fundermax
2800 x 1300 mm (110.25 x 51 in)

4100 x 1300 mm (161.25 x 51 in)

2800 x 1854 mm (110.25 x 73 in)

4100 x 1854 mm (161.25 x 73 in)

3660 x 1630 mm (144 x 64.17 in)
Trespa
2550 x 1860 mm (≈ 100 x 73 in)

3050 x 1530 mm (≈ 120 x 60 in)

3650 x 1860 mm (≈ 143 x 73 in)

4270 x 2130 mm (≈ 168 x 83 in)
Stonewood
2438 x 1219 mm (96 x 48 in)
Prodema
2440 x 1220 mm (96 x 48 in)
What Are The Benefits to Different Wall Panel Sizes?
Greater Panel Yield
An essential factor in managing the budget for any construction project is the optimization of materials. And wasted materials means more than just wasted budget; it also means increased construction waste and negative environmental impact.
Here is where panel yield comes in. Panel yield means getting the most out of your phenolic wall panels and reducing wasted scraps.
One factor that can affect panel yield is the size of the panels offered by the manufacturer. The standard panel size available from most phenolic panel manufacturers is 4 x 8 ft (96 x 48 in). Very few manufacturers offer additional interior and exterior phenolic wall panel sizes.
That means the unique variety of Fundermax wall panel sizes offers architects a unique opportunity to maximize panel yield, thereby maximizing budget and reducing construction waste.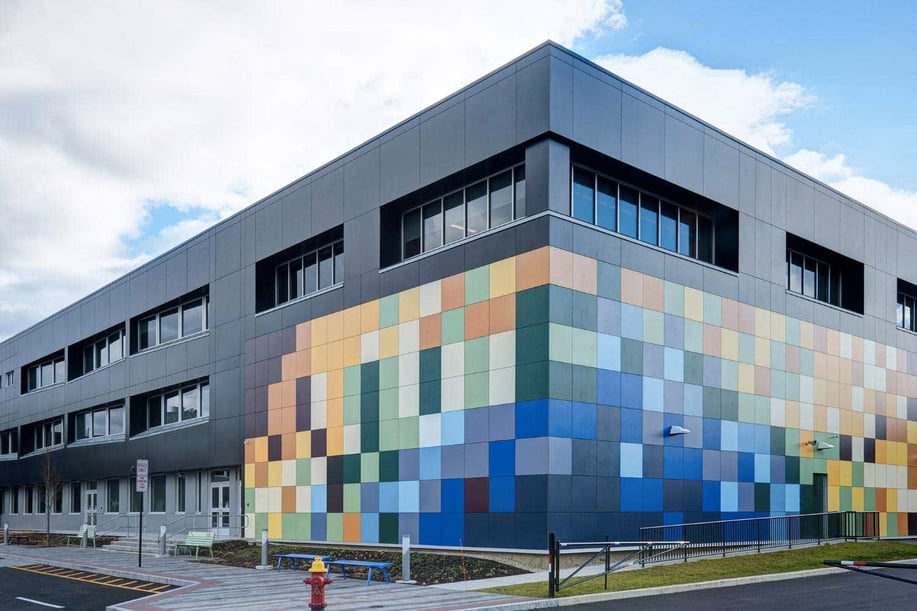 More Design Options
The availability of wall panel sizes can affect other aspects of design as well. Except when using solid colors, it is essential to consider that any pattern will run the long way on a panel. This means you cannot simply turn a panel 90 degrees to fit. Factoring in panel directionality is essential when designing (and budgeting for) a wall panel system.
With directionality in mind, it is clear that the availability of phenolic resin panels in different sizes gives architects the ability to optimize panel yield without compromising design. From pattern directionality to complex color design elements, factoring in Fundermax wall panel sizes from the start will open the door to maximum design freedom.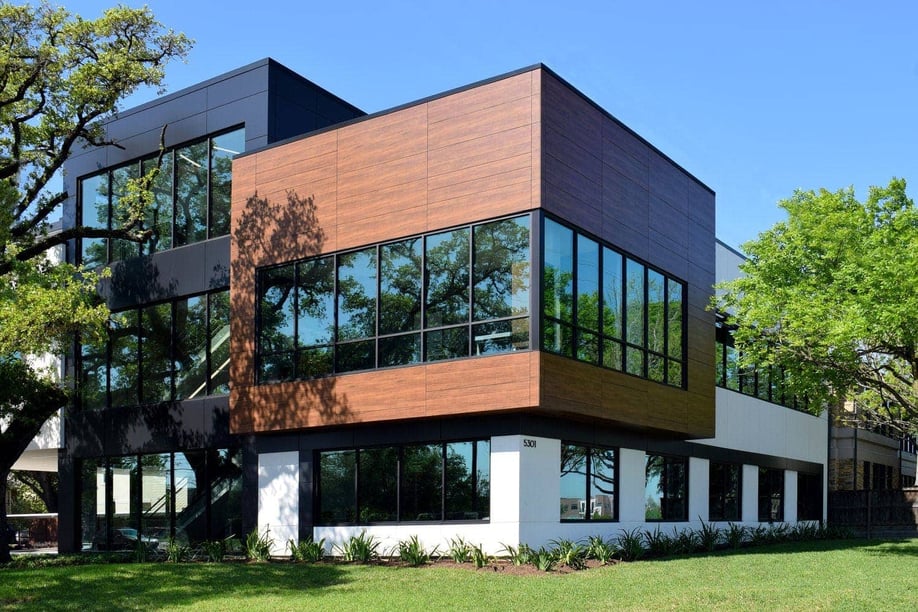 Why Involve Panel Manufacturers Early in The Design Process?
Fundermax is proud to offer architects and designers greater flexibility by manufacturing phenolic cladding panels in many different sizes. However, regardless of the dimensions, wall panel sizes only become "high yield panel sizes" if they are used properly.
The best way to get the most out of your wall panel design is to include a representative from your phenolic panel manufacturer in the earliest stages of the project.
By earliest stages, we mean the design and budget round. Do not wait until bidding to involve the manufacturer rep. So much can be accomplished when you design with material optimization in mind, and reps have valuable experience with the material.
Specifically, our reps have worked with the various Fundermax panel sizes and project types, and they will know who to involve in order to determine which panels will be best for your project. Then, you will be able to design with the optimized panel sizes in mind rather than trying to fit the design into panels after the fact, when it's too late to make changes.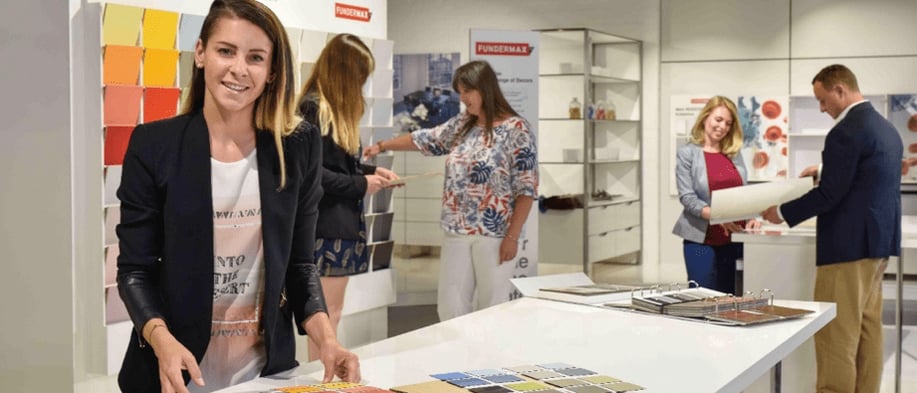 Fundermax is committed to helping architects make the most of their design opportunities, not only to get the most out of the materials, but also because we are a company committed to sustainability.
As mentioned above, we have a great deal of experience in helping architects realize all of the benefits of different sized wall panels in their project design. After all, that is why we offer them! If you would like to discuss how Fundermax wall panel sizes can benefit your next design, contact us today.