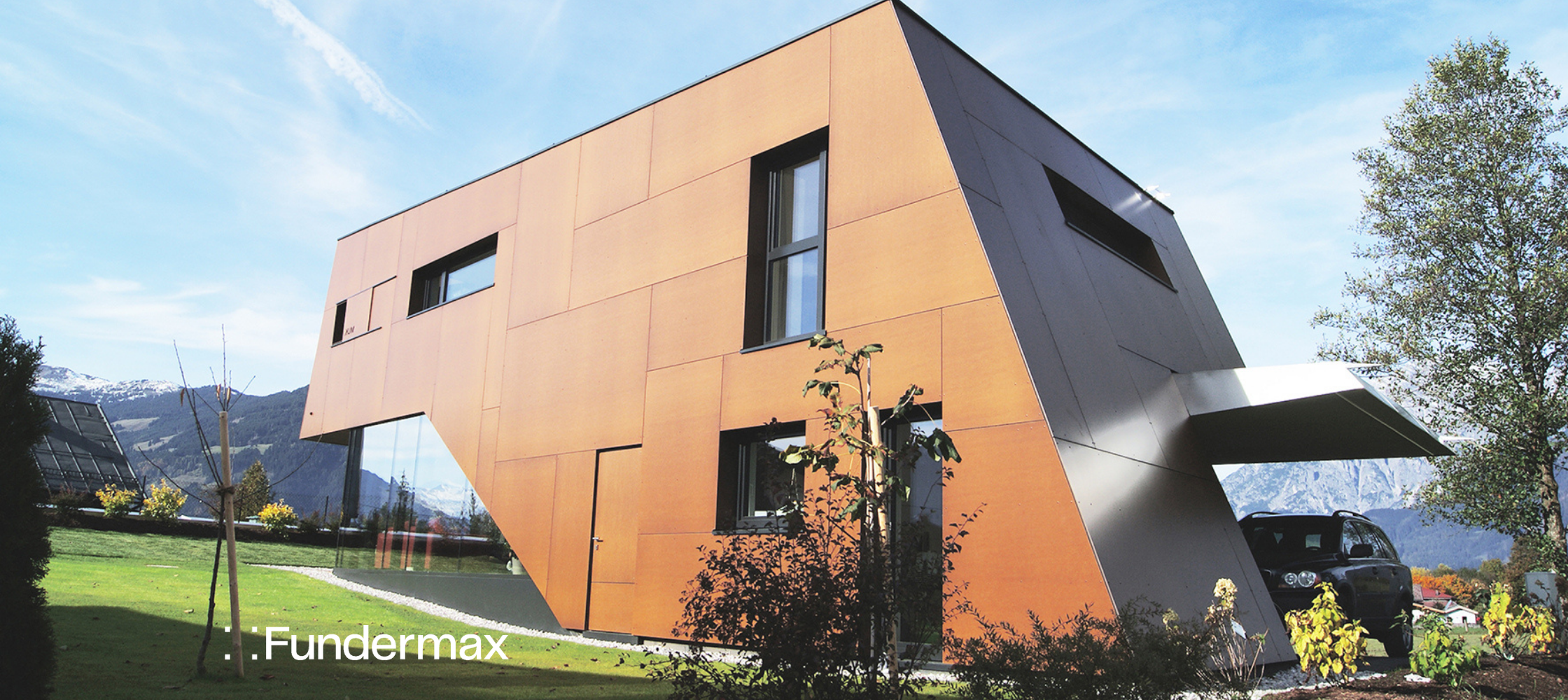 Advantages and Applications of Fundermax's Authentic Panels
Natural-looking panels are a popular choice for adding warmth and texture to a design. Unfortunately though, this presents a real challenge to architects as natural wood exteriors do not offer the durability needed for many exterior applications (and requires a lot of maintenance).
As a global leader in high-pressure laminates for over a century, Fundermax has developed authentic phenolic panels that deliver the aesthetic of natural-looking, earth-toned panels with all of the technical advantages of phenolic cladding panels.
What Are Authentic Phenolic Panels?
Generally speaking, high-pressure laminate panels (also called HPL or phenolic panels) are crafted with natural core materials and decorative layers that are cured using thermosetting resins under high heat and pressure.
The resulting material is an architectural panel manufactured for ultimate durability. Along with that durability comes nearly boundless design freedom, making a phenolic wall panel system a sustainable and versatile option for architects worldwide.
Fundermax's Authentic phenolic panels are an example of the design freedom offered by exterior phenolic wall panels.
These exterior, natural-looking panels are called Authentic phenolic panels because they're simply our authentic kraft paper, with no decor paper. This offers a unique, earth-toned panel and no risk of repeat as every panel is different.
The result is a leathery look on the exterior of a building, as showcased below.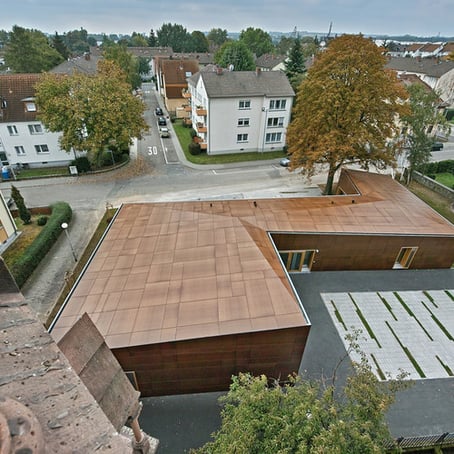 Why Use Authentic Panels?
Authentic Fundermax panels provide a warm, organic aesthetic.
Depending on the scale, climate, and exposure of a build, durability and maintenance can be prohibitive concerns for architects considering a natural wood exterior. However, it is possible to achieve the look of natural panels without incurring the labor and costs associated with the maintenance of 100% natural wood panels.
Our selection of Authentic Fundermax panels provides a natural, raw aesthetic, but with all of the durability, longevity, and low maintenance of high-pressure laminates.
Whether you want your design or build to blend into its organic surroundings, or you want to make a dramatic, natural impression, Authentic Fundermax exterior phenolic panels offer the aesthetic you want with the performance you need.
Applications of Natural Panels
Authentic phenolic panels can be used in any part of a project's exterior, from sunshades to soffits, and roofing to rainscreen façades. The possibilities are endless.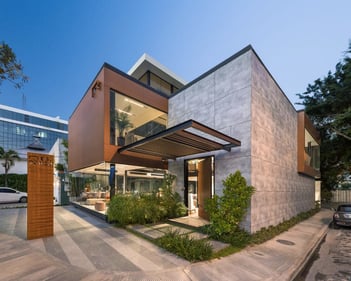 This high-end retail store features a phenolic wall panel system constructed with Authentic Fundermax panels. The phenolic cladding panels with the natural wood panel aesthetic pair beautifully with the more industrial feel of our "Skyline" phenolic panels with a concrete 3D finish.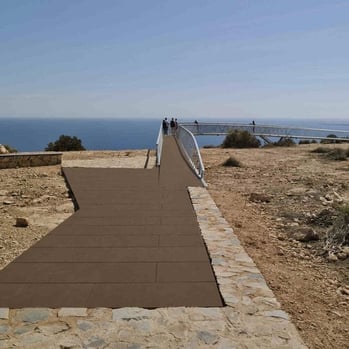 While architects desired an organic wood aesthetic, the location is exposed to the impact of the sea, strong winds, and the sun. This combination and the salt from the sea deteriorates other materials very quickly.
Authentic Fundermax panels provided the ideal solution for the project's horizontal surfaces including the walkway and benches. The natural HPL panels have a Hexa 3D finish, which adds the necessary anti-slip properties for this type of application.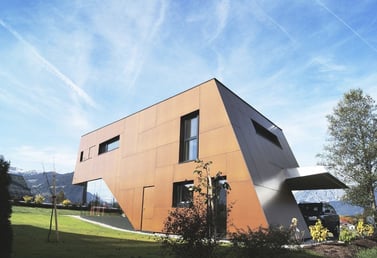 In this exterior phenolic wall panel system, Authentic Fundermax panels provide a natural aesthetic that beautifully connects this building with its environment.
The Lofts of La Baume is a residential complex that was intended to work in harmony with its environment. To that end, the project and its materials had to achieve the perfect balance of contemporary living and traditional appeal.
Authentic Fundermax exterior phenolic wall panels were selected for their uniquely natural finish.
Architect Serge Botello said, "I just wanted to testify to the brilliance of Fundermax's Authentic Panels, which has really enabled me to achieve my design vision."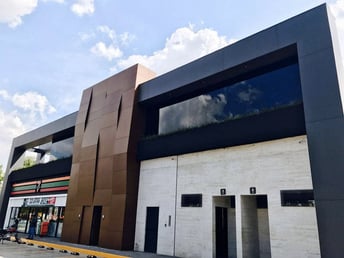 The natural aesthetic of Authentic HPL panels create a dynamic contrast with the petroleum black of this 7-Eleven exterior façade. By incorporating the impressions of earth and fossil fuel colors, the architect artfully brought an organic-feeling design to this building.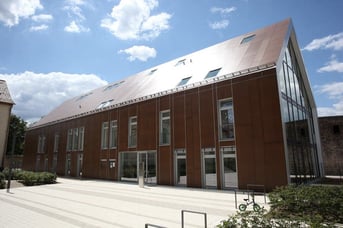 Sustainability and energy efficiency were the foundation of this project's conception. Authentic phenolic panels provided the needed building technology while exuding the calm and tranquil aesthetic offered by natural materials.
Fundermax's natural phenolic panels provide an attractive alternative to standard exterior building cladding.
Create a lasting impression using Authentic Fundermax exterior phenolic panels to give a natural and unique appearance to your rainscreen façades, soffits, sunshades/louvers, balconies, outdoor furniture, and more.