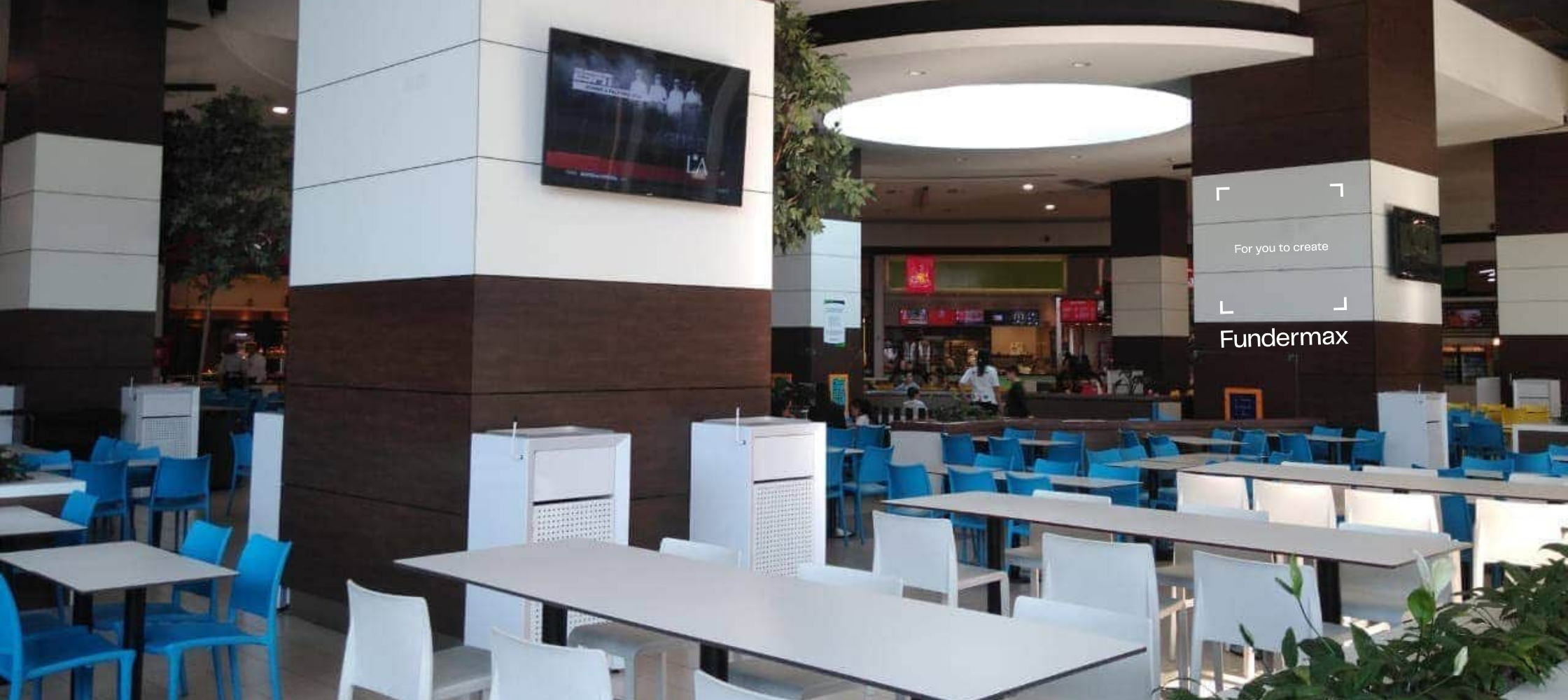 Different Applications of Exterior & Interior Phenolic Panels
Phenolic panels are among the most innovative new architectural products available today.
They combine cellulose and resin to make a strong, durable, and lightweight building material that sees usage in many parts of a building.
Used in interior and exterior panels for buildings, they replace steel and wood designs as they are more flexible and versatile. They are created through custom manufacturing and offer a stable surface for designs to be layered upon them.
Elements such as fluting and grooves can be added during the manufacturing process, making them adaptable to many locations and uses.
Phenolic panels are most commonly used as interior and exterior cladding, but there are several unique applications that are not as commonly recognized.
On the exterior of buildings, phenolic panels can be used in balconies as well as sunshade louvers. Many people enjoy seeing textured furniture, which uses the exterior phenolic panels to add some personality to the pieces.
They can also see use in interior furniture, washroom partitioning, and laboratory work surfaces. With such a versatile material, it's no wonder it's become so popular in the construction industry. Here, we'll delve into the different places you're likely to encounter phenolic panels beyond exterior façade and interior wall lining.

Types of Exterior Phenolic Panel Applications
Phenolic panels have all but replaced traditional materials such as wood, and for a good reason. Wood requires treatment to stand up to the elements, adding to the cost of acquiring and installing the wood exteriors.
The most egregious problem with wood is the need for constant maintenance. Even treated and sealed wood has a short lifespan when compared to other materials such as phenolic panels. You tend to see these panels in several exterior applications such as:
Balconies
Exterior balcony materials need to be able to stand up to the elements at a height. Phenolic panels are durable, making them ideal for dealing with the buffeting winds at the top of a tall building. They're also scratch and impact-resistant, allowing for everyday use without worrying about damaging the finish. When you're that high up off the ground, UV damage is a concern. Luckily, HPL panels are built to handle direct UV exposure and keep their vibrant, rich color and texture. These panels are a high-quality, code-compliant material that makes sense to use in balcony construction.
Sunshades
What sets phenolic panels apart from other sunshades is their resilience to UV damage. Thanks to its construction, UV rays don't cause the color and texture on these panels to fade. The result is a vibrant finish that lasts for years without needing to be replaced. It does help that phenolic panels are scratch and impact-resistant, allowing your sunshades to protect your windows from more than just sunlight. Flexible design elements make it a versatile and aesthetic choice for building owners.
Outdoor Furniture
One of the most prevalent problems building owners encounter with exterior furniture is how badly they deal with the elements. Phenolic panels are naturally weather-resistant and keep their vibrant colors, no matter how long they've been exposed to the sun. The added benefit of being graffiti resistant makes them attractive for people who don't have the time to monitor what's going on with their outside furniture continually. Combined with its natural mechanical strength, HPL outdoor furniture is an ideal exterior solution.
Types of Interior Phenolic Panel Applications
Phenolic panels aren't just a great lightweight material with flexible texture options for décor. They are entirely sustainable, and their manufacture utilizes far fewer emissions than other comparative materials such as plastics or wood. HPL panels are most commonly found in the following interior applications:
Indoor Furniture
HPL panels are mechanically resilient and can stand up to both physical and environmental stresses. They are impact and scratch-resistant, making them ideal for interior furniture used in an everyday setting.
The added benefit of being UV resistant means that you can place your furniture anywhere you please, without worrying about the color or texture fading. HPL panels are naturally solvent and moisture-resistant, making it ideal for any surface that may regularly face these issues. The fact that it's easy to clean is just a bonus.
Phenolic panels offer an excellent option for people who want patterned finishes that complement their interior décor but also want a resilient surface for everyday use.
Bathroom Partitions
Bathroom partitions need to be moisture resistant, making phenolic panels an attractive material for use in these situations. Additionally, thanks to the ability to print on these panels, you can add to the interior décor within your washroom space.
Impact and scratch-resistant surfaces can stand up to all the pressures of use in a public or private bathroom. Graffiti resistance also adds to the draw of using these panels as partitions. Thanks to its lightweight construction, it's also easy to install, making it an excellent option for companies that need a flexible yet durable solution for their washroom separators.
Lab Surfaces
Laboratories tend to have high requirements for their countertop surfaces and HPL panels check all the boxes. Phenolic panels come with scratch, heat, stain, and chemical resistance built into the material. The surfaces are anti-bacterial and are easy to clean. The high durability of the material, combined with its massive range of colors and textures, allows it to easily fit into any laboratory.
Benefits of Choosing Phenolic Panels
As technology gets better, building materials will begin to display more flexibility and resilience. HPL panels are a perfect example of this evolution.
They are a strictly better choice for exterior applications than traditional materials such as wood. They also provide a safe and eco-friendly material for interior applications such as countertops and dividers. There's a lot of factors to consider when choosing phenolic panels for your project. Contact Fundermax to learn more about the different ways our HPL panels could be right for your project and to order free samples.